So, you're in knee deep in watches and looking for a storage solution that is both elegant and secure. Let me introduce you to Banks and Sloane. A small independent business out of Perth, Australia, who offer a range of watch storage solutions, with a careful mind on quality and cost.
A quick google search for luxury leather watch rolls will take you to some truly exceptional craftsmen and women. Bosphorus leather, Wolf and Mr Porter to name a few. Whilst they are all of the highest quality, it's hard not to also notice that they are of the highest price.
For a leather roll to store three watches, from the aforementioned manufacturers the price can quickly surpass $400aud. Not so with the Banks and Sloane collection.
At just $175.00aud The Campbell positions itself at a more than compelling price point.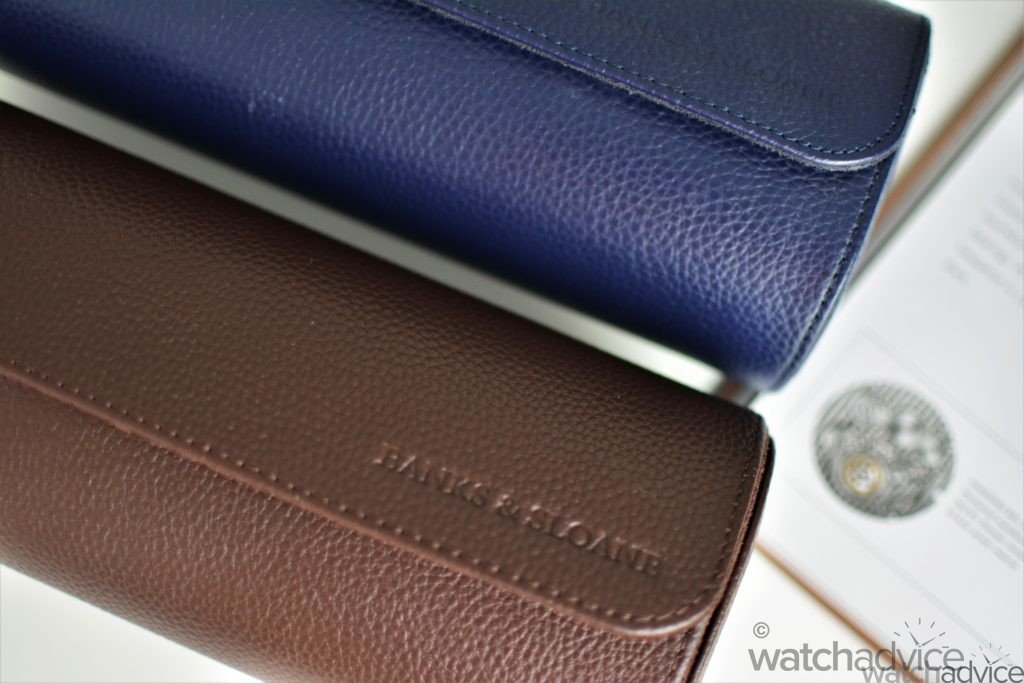 Crafted from a durable and sturdy, Epsom grained leather, The Campbell features suede cushions to neatly accommodate three timepieces. It's an elegant, timeless design with the leather tanned in either regal blue or a walnut brown. The interior is lined with a silky smooth suede, dyed to match the exterior, and the roll is secured with two interior steel press studs, hidden from view when the roll is closed.
Banks and Sloane have not only constructed a beautiful roll. The Campbell offers practicality, the likes of which is rarely seen at the top of the market, let alone below $200.
The roll features fully removable and securable cushions. This means that for the owner, each watch can be added and removed independently of the others. No fiddly double handling in order to get that watch in the middle. No risk of accidentally dropping a watch off the edge whilst selecting your days wear. This feature of having each cushion attached to separate barrier pieces, is game changing for the price point.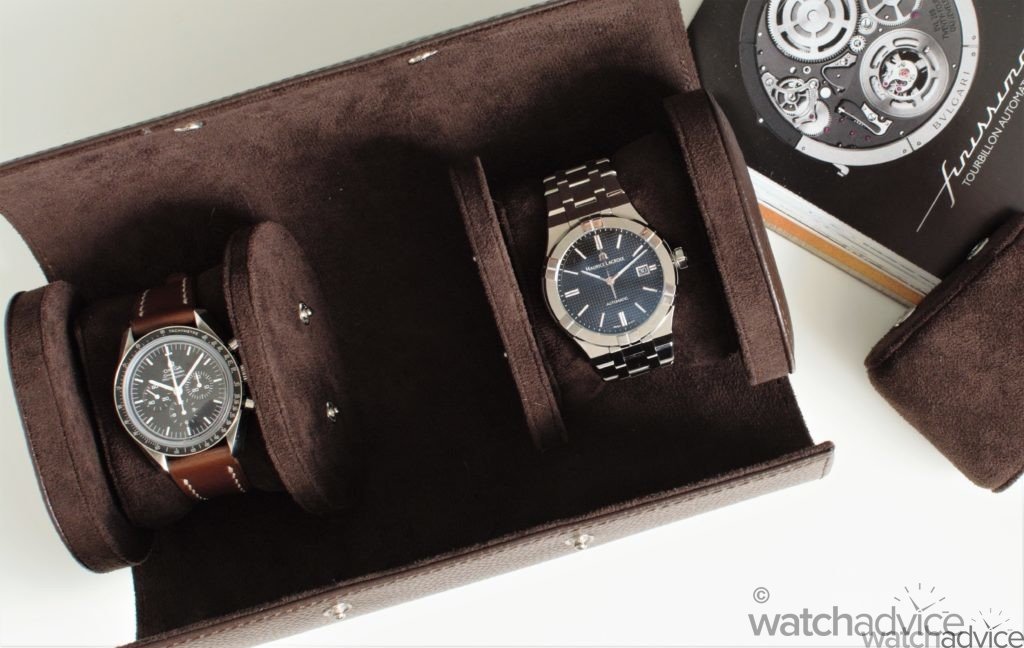 After just over 6 months with The Campbell, I have found that despite the modest price, the quality has remained excellent. The cushions have maintained their structure, the leather has not faded nor has the colour. There is a satisfying pop when the press studs are connected, and the tolerances leave me feeling that the roll is secure.
If you are looking for a leather watch roll, and $400+ is not doing it for you. The Campbell from Banks and Sloane may just be the answer.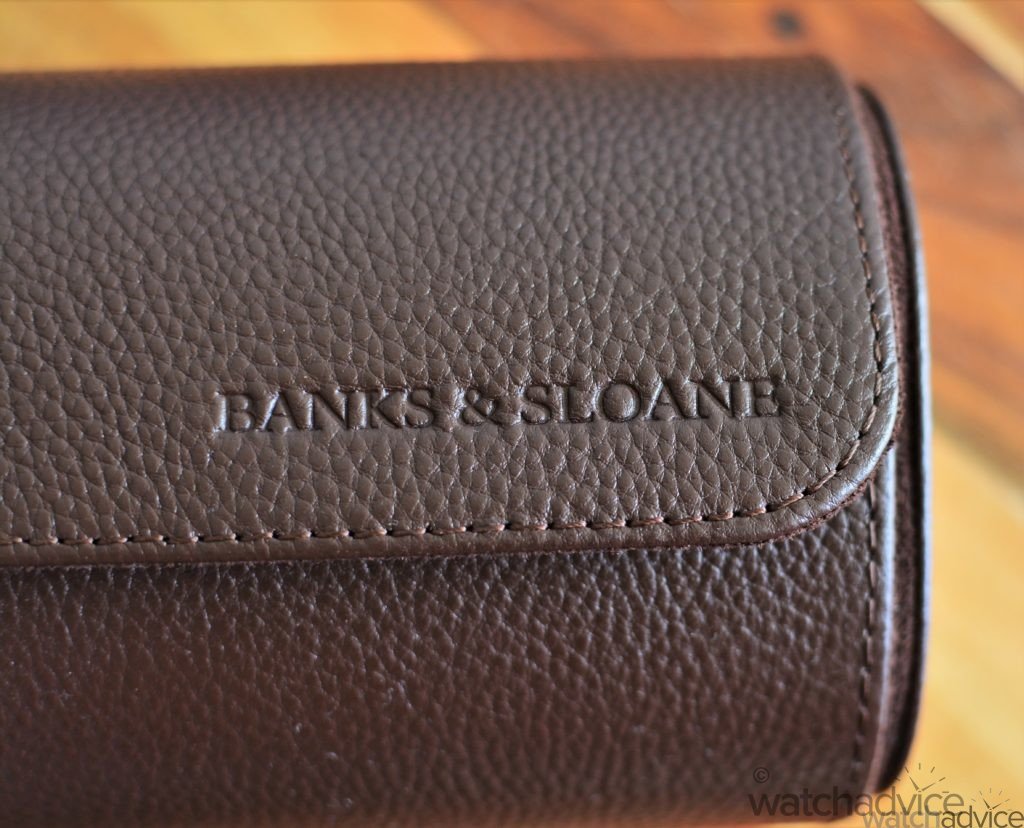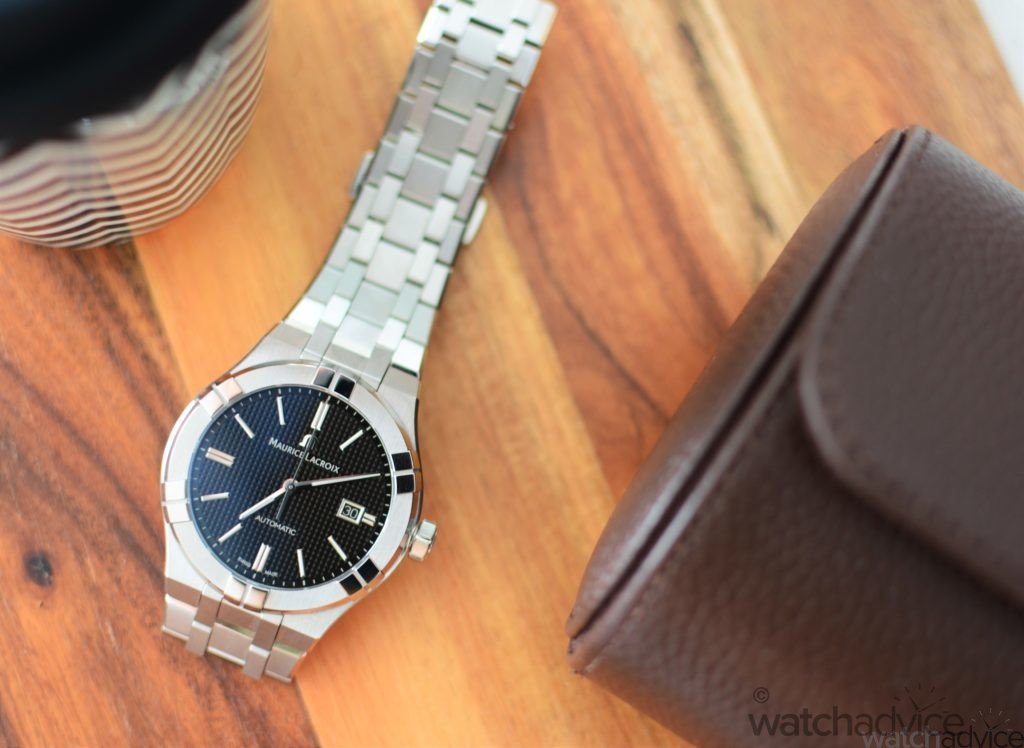 The Campbell specifications:
Length: 22.5cm
Height: 10cm
Width: 7.5cm
Length: 22.5cm
Height: 10cm
Width: 7.5cm
Colour variants: Regal Blue or Walnut
Exterier material: Genuine leather
Interior material: Suade