This week we've seen some great AI renders of watches made of Lego come out, and whilst not real, it's made us think, that maybe Lego should do it for real.
There are a lot of pretty awesome collaborations in the watch world, and some cross collaborations with other brands outside of the watch world – think Patek Philippe and Tiffany, or Hublot and Nespresso, or AP and Marvel. Well, what if a household name like Lego did a collab with Rolex or AP? What would that look like? Or more importantly, what would Rolex or AP watches MADE of lego look like?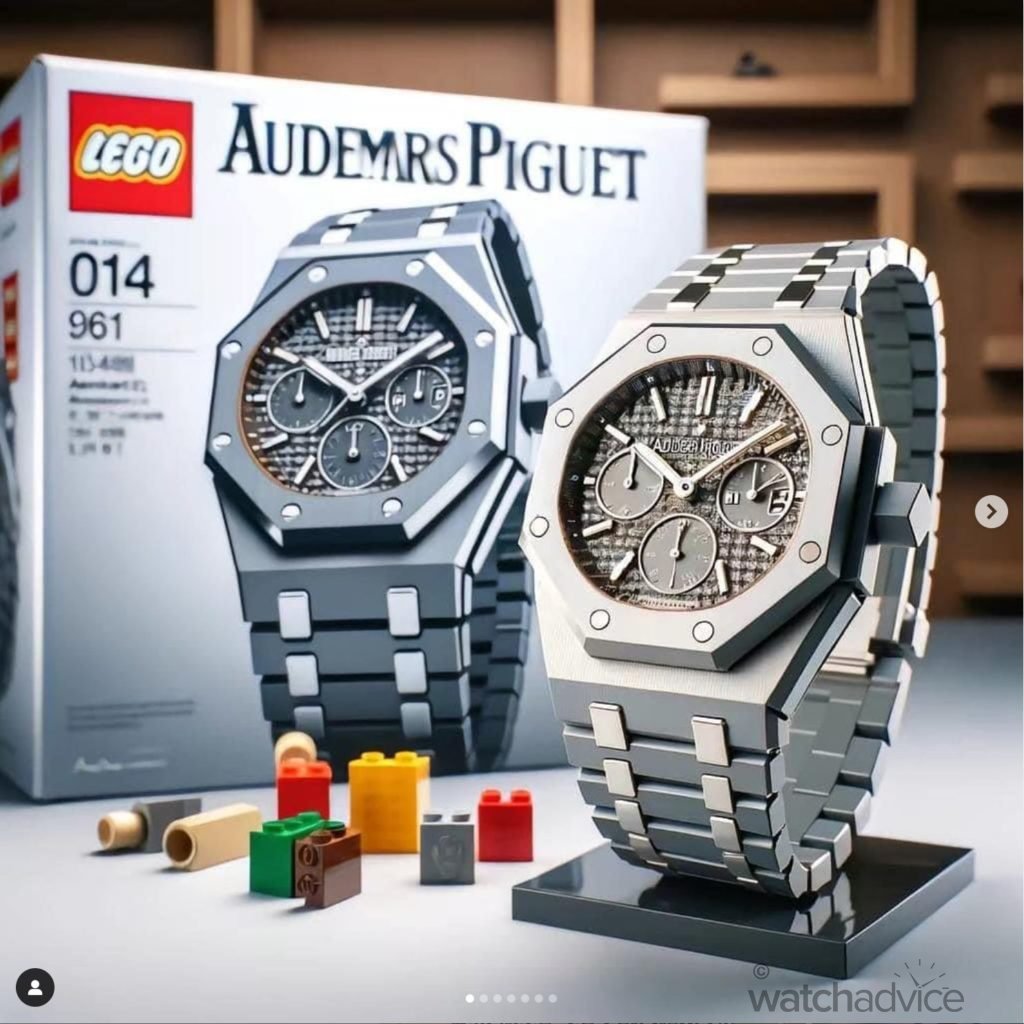 Well, thanks to one of the biggest watch accounts around, Vertigo1983 , a watch lover and commentator from Italy, we now have a sense of what this could look like!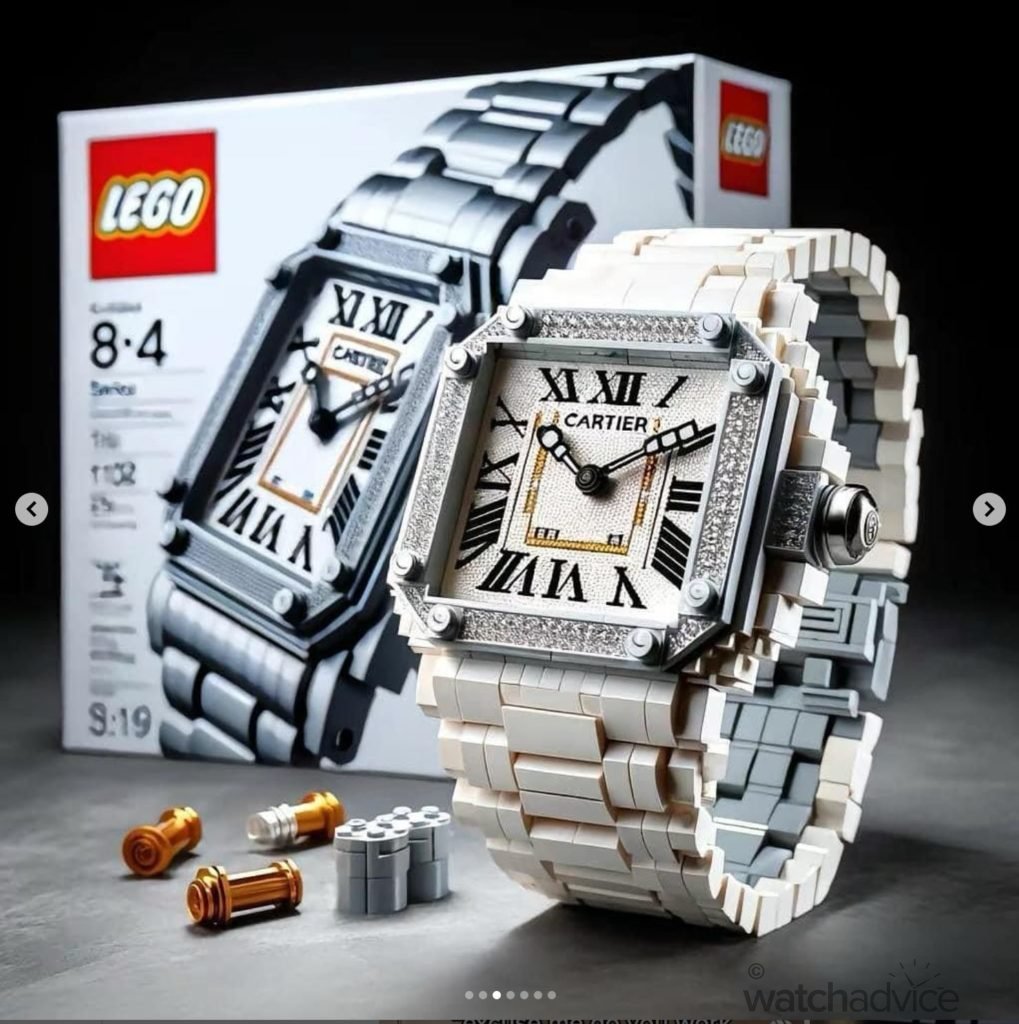 AI art and digital imagery is becoming more and more popular for people to play around with. It can be a little bit and miss though as the technology is good, but it's not great yet. It's an iterative process and gets better as we play with it, and the coders add more and more to the AI platforms. If you want to listen to a great podcast on this (nothing to do with watches, unfortunately) then check out Sam Altman's (creator and now ex-CEO of Open AI, the company who built ChatCPT) interview with Joe Rogan on this.
That being said, earlier today, Vertigo1983 posted a range of images created by AI to what a collaboration between Lego, Rolex and AP would look like, coming up with Lego models of some of the iconic pieces from the brands. Whilst not perfect renders, if you look at the names on the watches themselves and boxes, they're a little off, the pieces themselves look kind of cool.
So could this be something that Lego should pursue with the brands? We think it would be something interesting they could do. At least with these models, you may not have to wait a long time and have a massive purchase history with Lego to get them! Or won't you…
Lego, from all of us at Watch Advice and the wider watch community, please take these as inspiration and talk to Rolex, AP, Patek, and whomever as I'm sure these will be a surefire hit with us watch nerds!
To see the original post from Vertigo1983, then check out his post here