Fresh for 2020, Swatch, the worlds most iconic affordable watch brand, introduces a contemporary interpretation of their classic 1983 design.
Founded in 1983, Swatch has always had its finger on the pulse of the cultural zeitgeist. So in 2020 the brand once again demonstrates its adaptive and relevant nature, by releasing an homage to its inception, watches cased in materials found in nature. An innovation the brand is calling, Bio-Reloaded.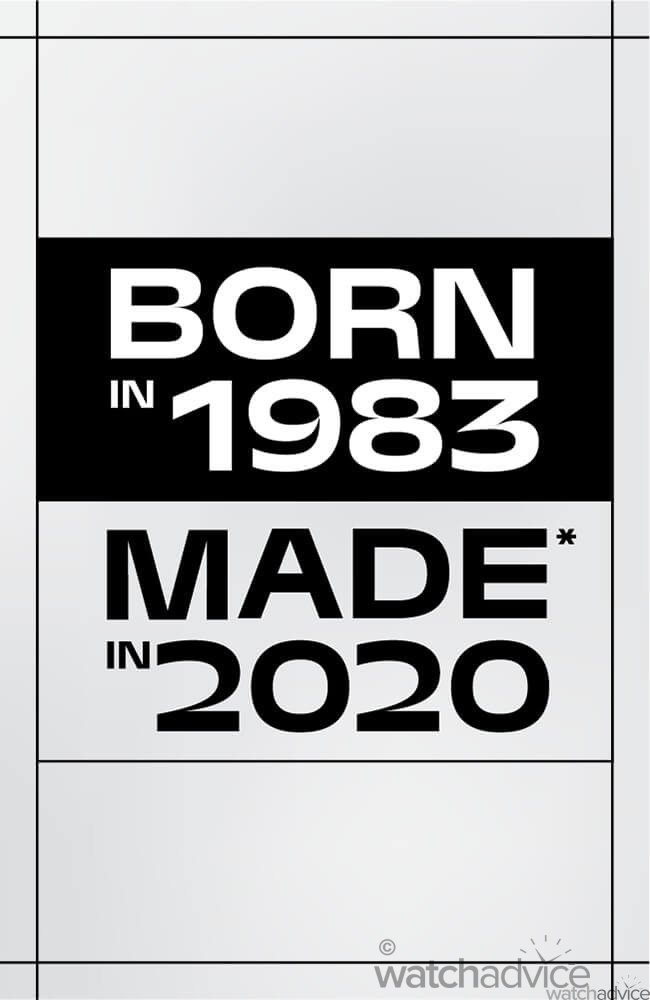 A revolution in Swiss watchmaking, this marks the first mass replacing all plastics with bio-sourced materials. The collection itself features no fewer than 11 fresh new interpretations of the brands original Swatch watch design.
Of the 11 new watches available, 3 distinct designs emerge. Six of the new pieces feature a 34mm case diameter, as well as a more classical Swatch watch dial design, either with all printed Arabic numerals or completely minimalist, with no denotation of hours or minutes at all.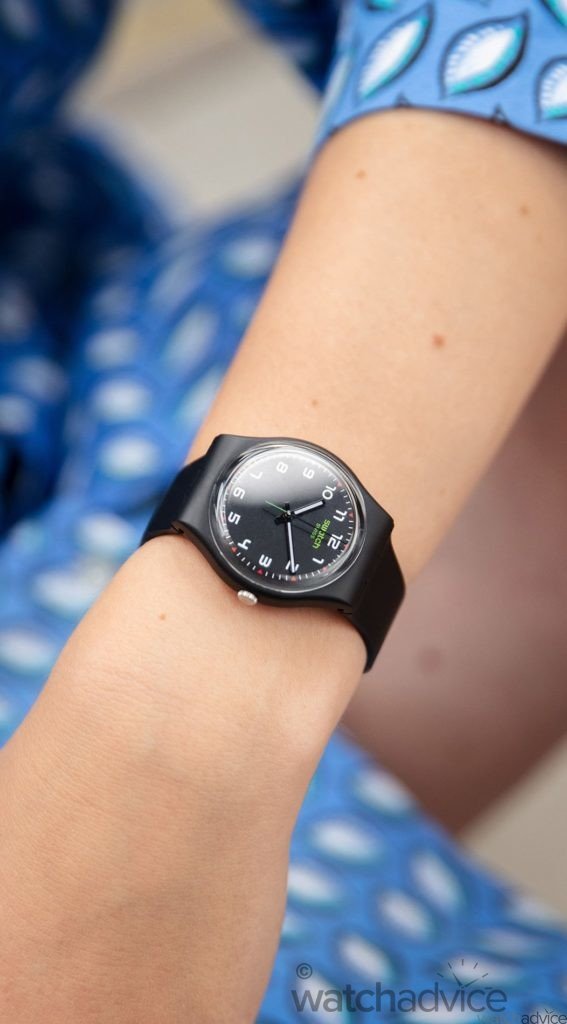 3 larger diameter watches also join the collection, at 41mm these pieces are directly advertised at the male market, although the 34mm offerings are certainly a viable watch for all genders. The larger pieces are monochromatic designs, in either black, blue or red, all of which featuring an 'eco' green seconds hand. Day and date indicators accompany the 41mm pieces, a feature not available on the smaller 34mm collection.
Finally, 2 special designs have been introduced with dial designs featuring bold slogans, the kind that have become synonymous with Swatch over recent years. "Don't be late" and "Time is what you make of it", is slapped in glorious technicolour across the dial of these 41mm watches.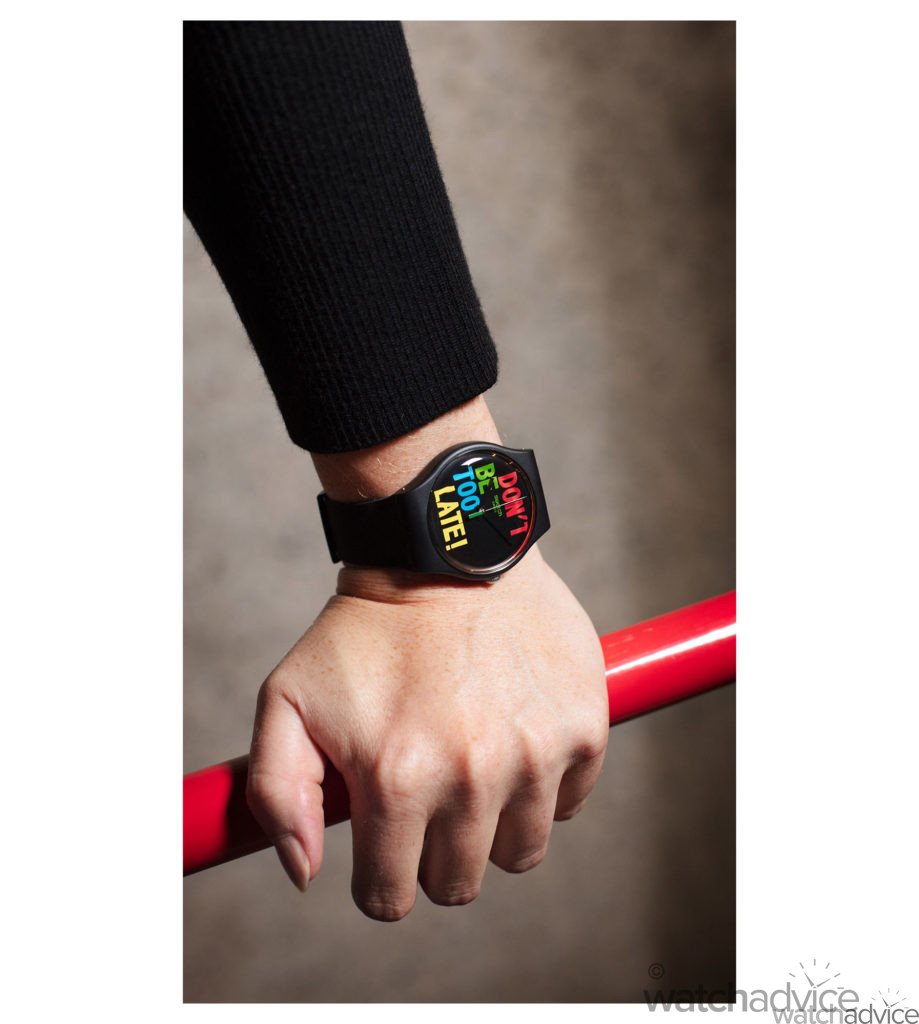 All of the new watches will feature Quartz movements, housed within the new bio-sourced plastic cases and secured with bio-sourced plastic bracelets.
To complete the brands new eco conscious direction, all new biodegradable packaging is in use. Made of 'PaperFoam' – a mix of industrial starch, natural fibres, water and premix. This environmentally friendly packaging is bio-base, home compostable or recyclable with paper, produced with low-carbon emissions and in an energy efficient way, and it provides a responsible and eco-friendly solution for manufacturers and consumers.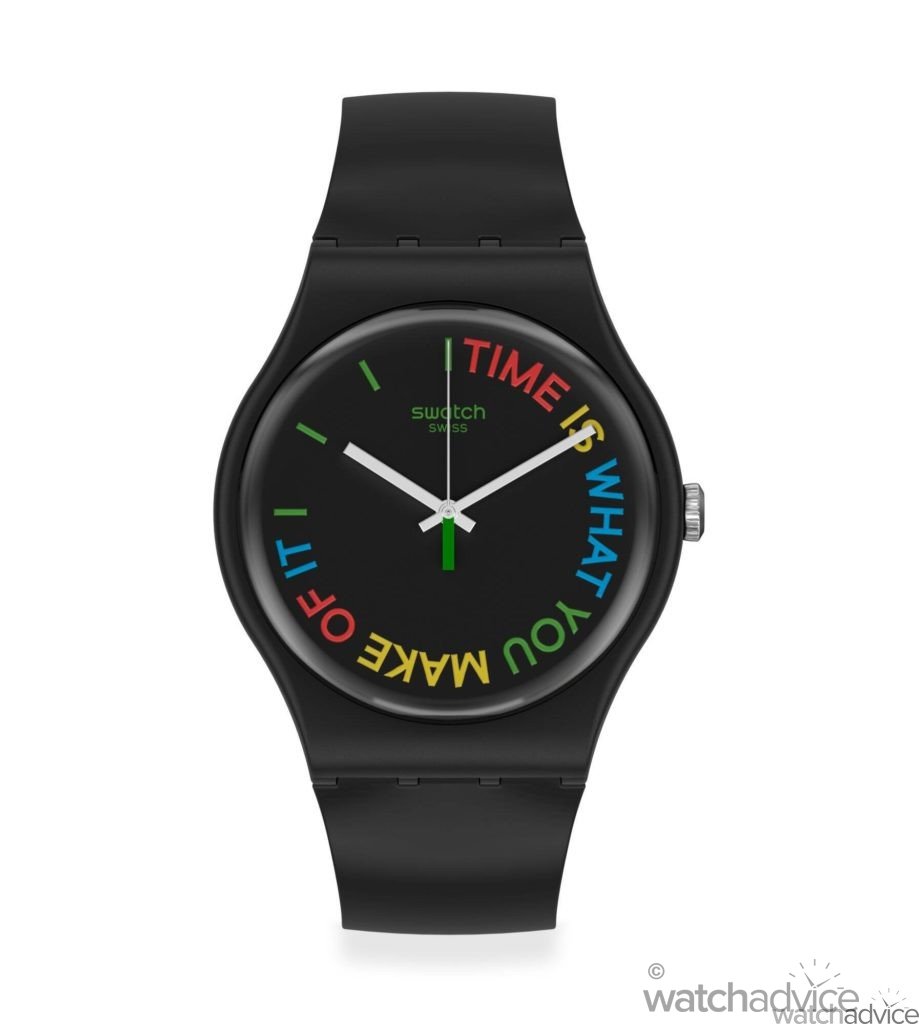 The new Swatch 1983 Bio-reloaded collection is available for purchase today, starting from RRP $105AUD.