The new standard
The modern mechanical watch movement these days can offer quite a variety of uses. Most calibres, however, you would have to pay quite a lot of money to get the most out of the movement (extended power reserve, movement capabilities, reliability and warranty). Most calibre's that tick these boxes don't fall into the category of being affordable to the everyday citizen.
Oris has been asking themselves the right questions; however, in the lead up to developing this exceptional in-house calibre. "How can we do it better? And for more people? How can we produce the best possible watch for the best possible price?" Oris has been tackling these problems for generations, ever since the company was founded back in 1904. With Oris's latest masterpiece, the Calibre 400, these questions have been answered.
The Oris 400 Calibre, sets the new standard for automatic movements at affordable prices. The Calibre 400 is an entirely new movement, which has been independently conceived by Oris.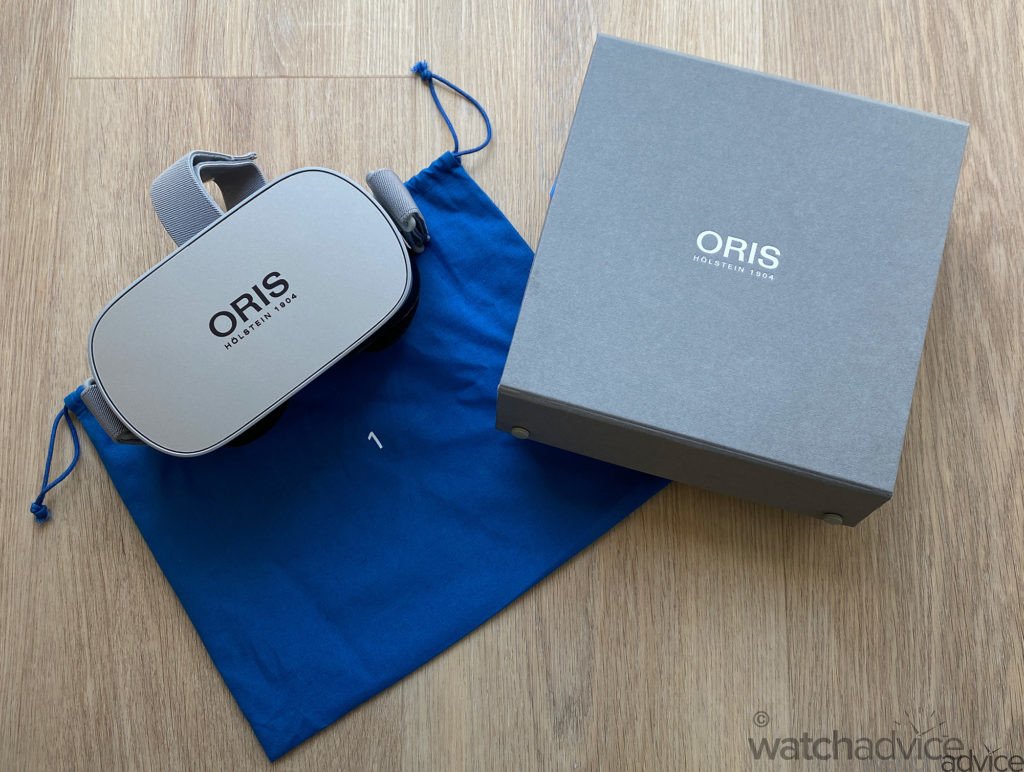 Oris's movement creation philosophy has been to scrutinise every minute detail possible, in order to be able to deliver the highest quality product at the best possible price. This is no different with the Calibre 400. The Oris Calibre 400 was first thought of almost five years ago. The idea to produce a calibre like this one, however, was conceived years before, to create a highly accurate movement that would serve the everyday watch collector.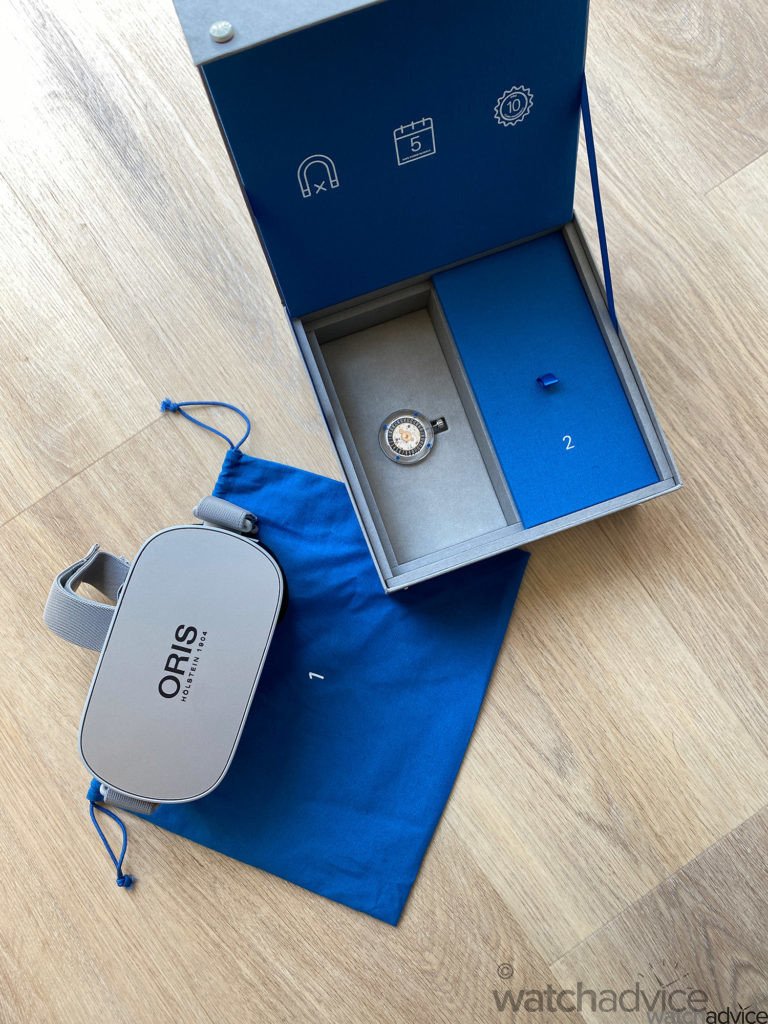 Compared to the calibre movements of the past, modern life has a lot more wear and tear on modern movements. Humans in the 21st century are surrounded by much more magnetic fields, for example, which can have a significant effect on the watch's movement and accuracy. In this day and age, magnets can be found in phone cases, laptops, computers, airbags, the list can go on. With these modern problems, however, watch manufacturers have found a way to mitigate them with advances in manufacturing by using the latest technology and materials in the movements. Now, modern calibre movements are expected to perform better for longer periods of time than ever before.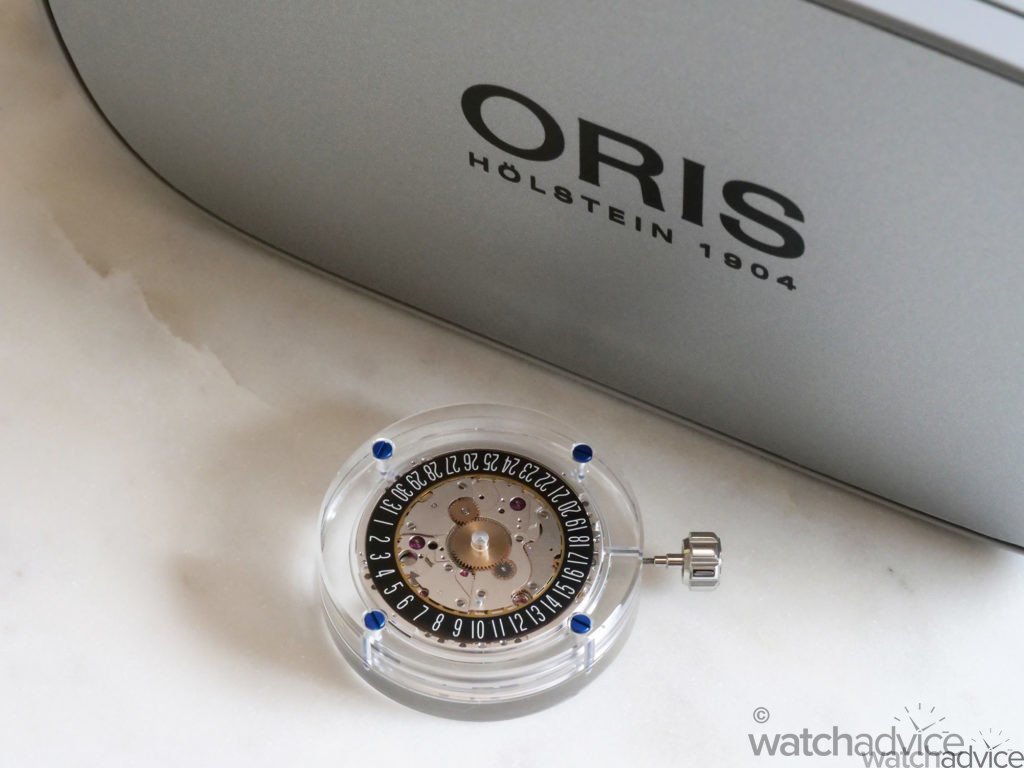 The importance of power reserve on an automatic mechanical watch cannot be downplayed. In the modern age, most people own more than one timepiece. Whether it be a smartwatch, quartz or automatic, with so many options out there, people have the flexibility of switching their daily timepiece to suit their fashion tastes or what feels comfortable for that day. Due to these reasons, a luxury automatic watch should be able to last and still function while not being on the wrist for a couple of days. The modern calibre should be accommodating to the contemporary lifestyle and the world that we live in.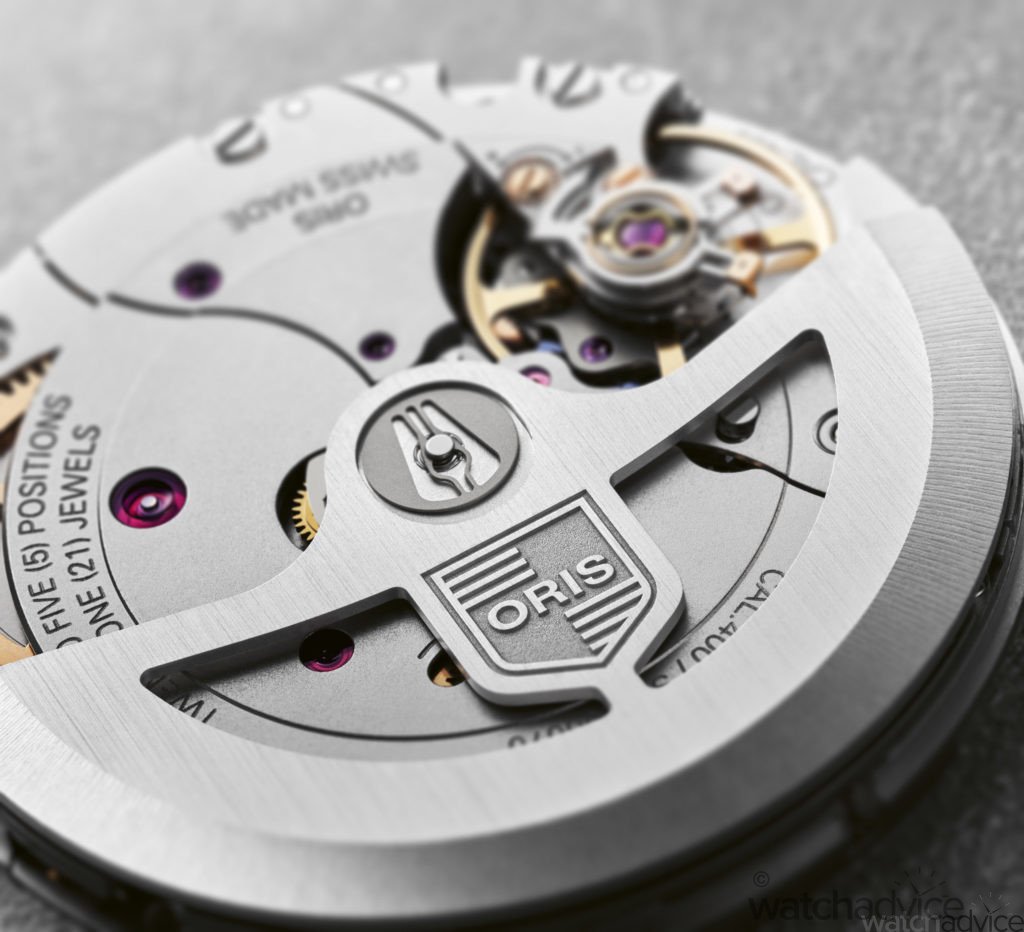 The engineers and designers at Oris knew what they had to tackle for the new Calibre 400 movement; they just had to find a way of delivering it in one movement without making it too expensive. Beat Fischli, Oris's Cheif Operating Officer states that "the challenge creating a mechanical movement from scratch is not just to come up with a list of functions and then devise a solution to them. The real challenge is to produce a movement that will perform consistently and reliably for as long as the intervals you're going to recommend between servicing."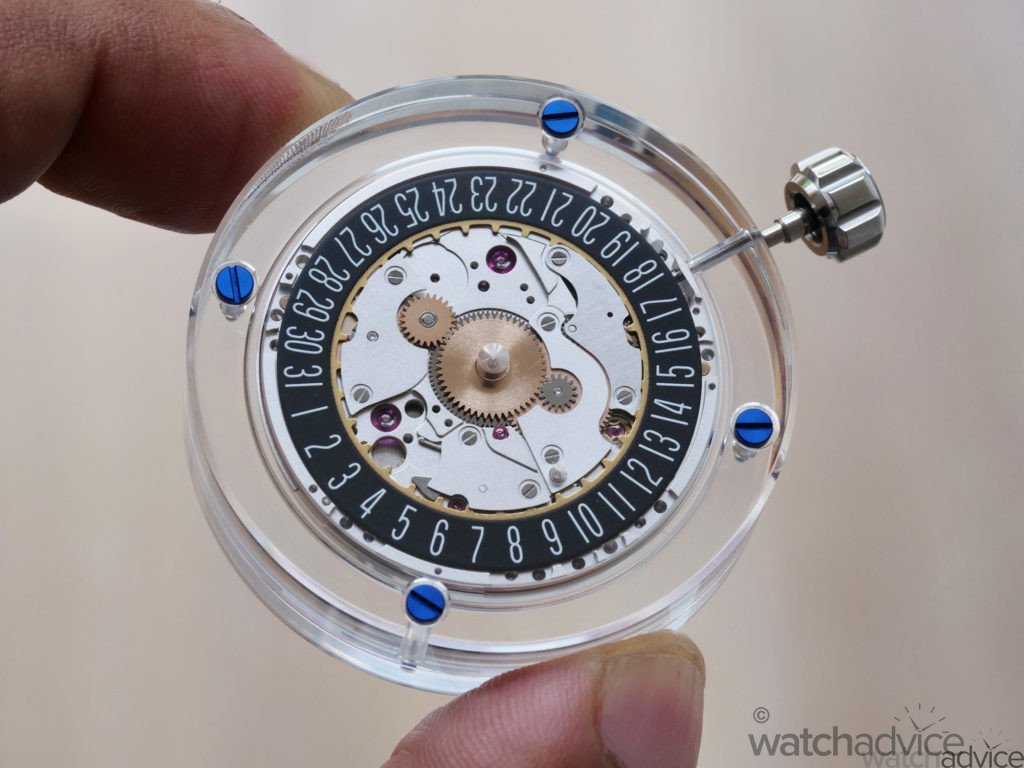 Beat and his team of engineers developed the Calibre 400 from the ground up. Beat states that in regards to the design; "The solution was to develop a highly efficient movement that would be much more resistant to wear and tear. We focused on reducing torque in the mainspring – where power is stored – to help conserve power and put less pressure on moving parts. We also introduced a new wheel design into the gear train that delivers far greater efficiency. Calibre 400 retains 85 per cent of the energy transferred from the mainspring, compared to a norm of around 70 per cent. We also knew from experience that most of the problems in automatic movements come from the way they're wound. Typically, the rotating mass, or rotor, sits on a ball bearing and winds in both directions. Instead, we devised a much more reliable system based on the slide bearing conceptthat only winds in one direction. It's much less complex and reduces wear and tear."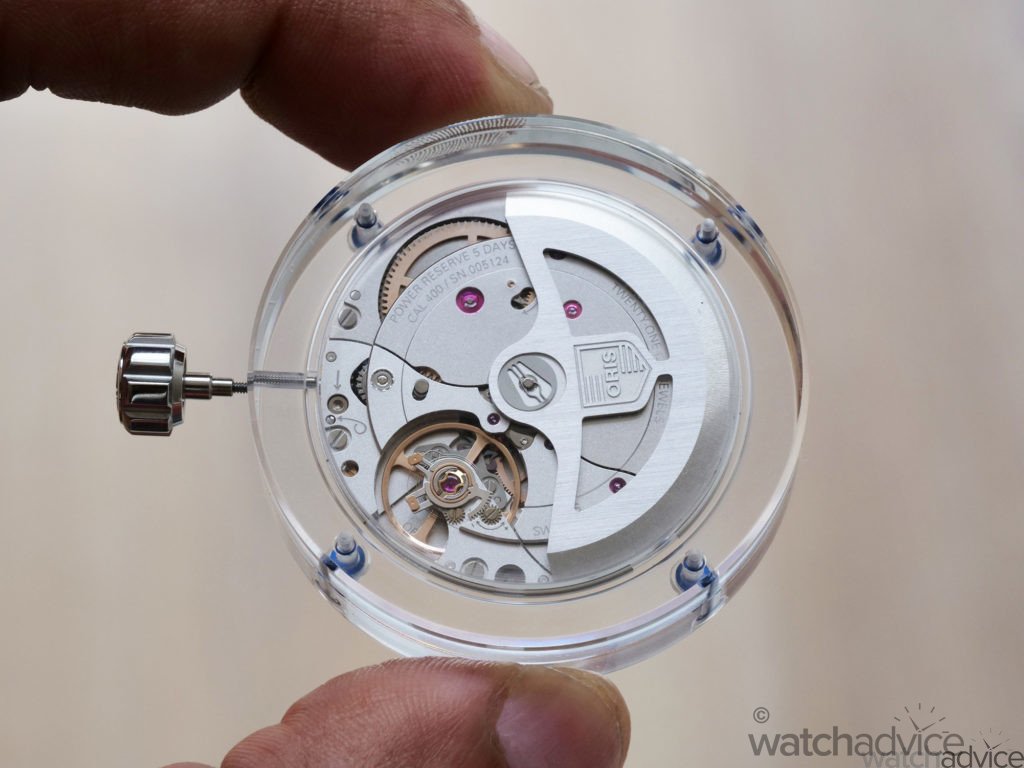 One of Oris's key ambitions to the Calibre 400 project was to try to eliminate problems before they occur. One such problem was the issues caused by the ball bearing system that allows the rotor to rotate. The engineers at Oris identified that the ball bearing system goes through a lot of wear and tear as it is a critical point in an automatic watch, and hence looked to rectify the problem with a completely new system. The team at Oris removed the ball bearing system altogether and implemented a new low-friction slide bearing system, where the metal studs run through a lubricated sleeve. This new system is much less complex, has less wear and tear than the ball bearing system and ultimately makes it less prone to future breakdowns.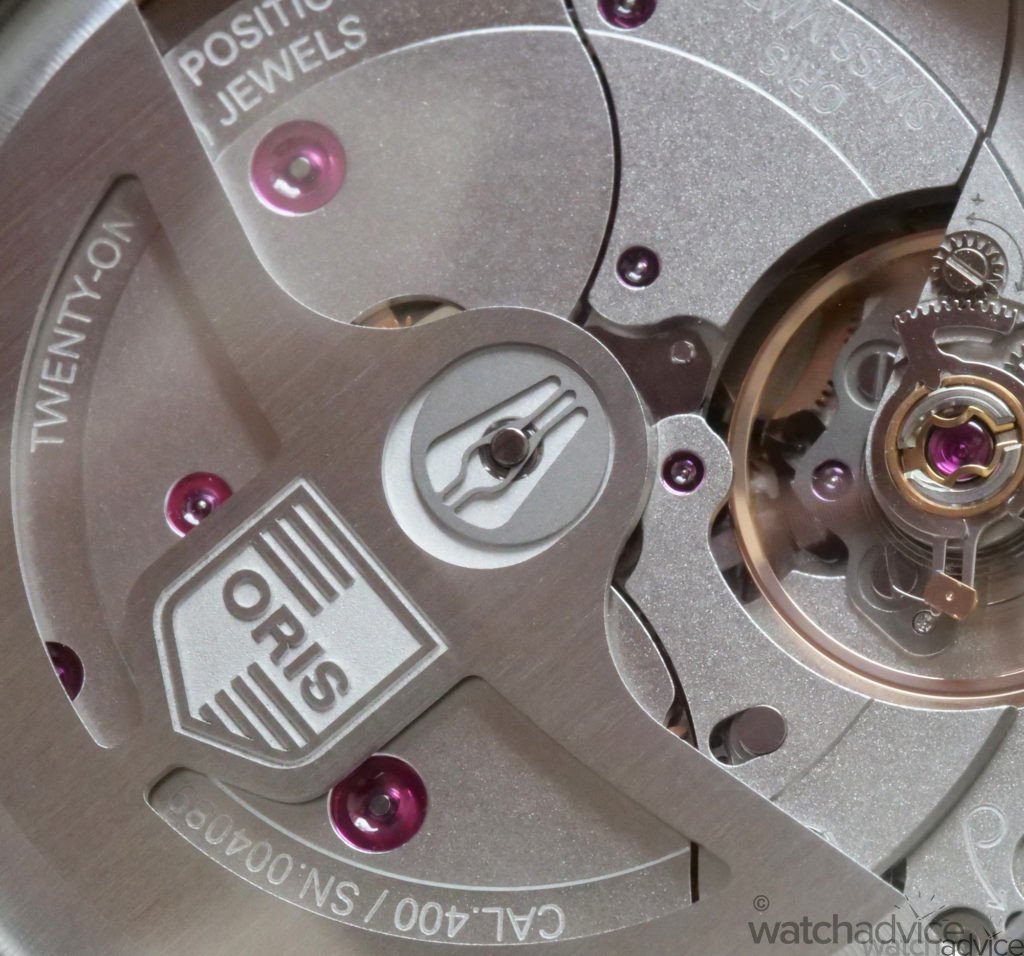 With power reserve playing such an essential factor in today's modern timepieces, Beat and his team look to push the boundary of what is achievable and one day become the norm of conventional timepieces. In regards to power reserve, Beat says that "Three days has become normal –but we wanted to do better." Oris have used twin barrels to store the energy that is fed from the rotor on the Calibre 400 movement. Both of these barrels house an extended mainspring, allowing each barrel to store two-and-half days of power! This means that the twin barrels will deliver a staggering five-day power reserve for the Oris Calibre 400.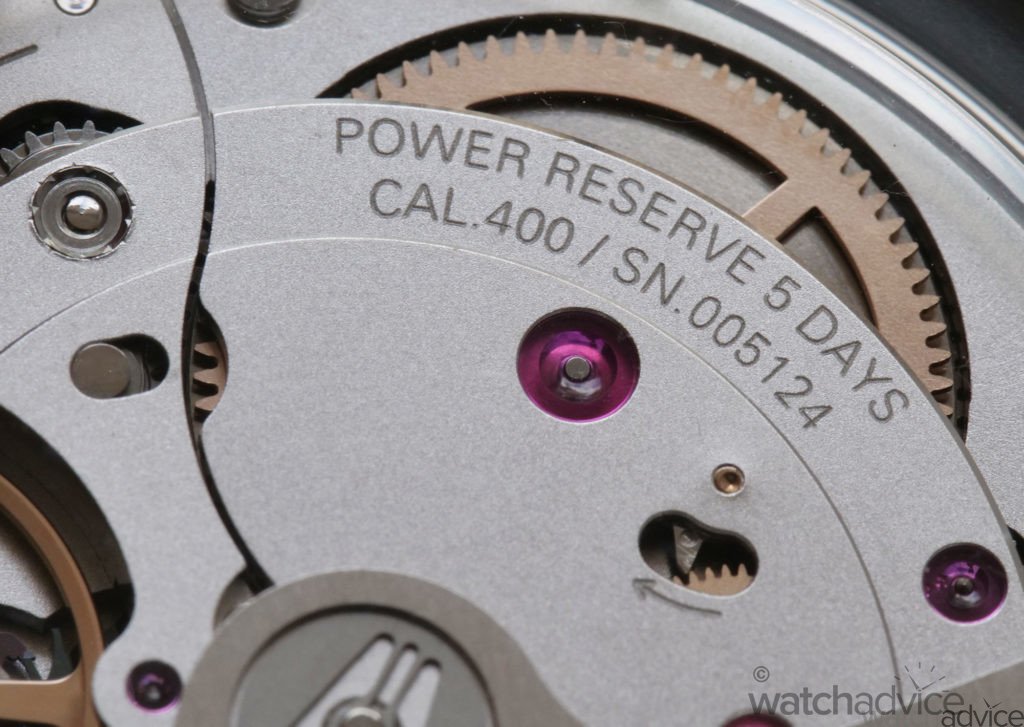 A whole new escapement system was also entirely developed by Beat and his team. Most Swiss watches can become magnetised if exposed to high levels of magnetic forces. Once this happens, then the accuracy of the movement will become significantly impaired and can, in fact, stop altogether. The engineers at Oris knowing this, used more than 30 non-ferrous and anti-magnetic components, including a silicon escape wheel and a silicone anchor. Some of the non-ferrous components include the axes that hold the balance wheel, escape wheel and anchor in place.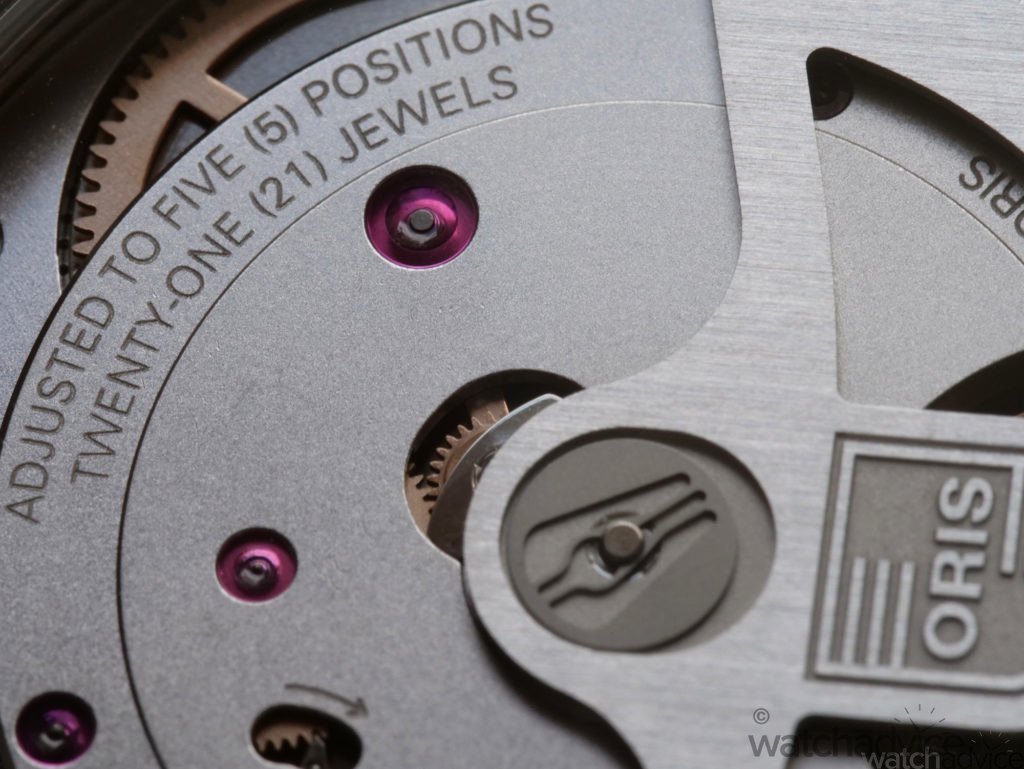 To get an idea of how much these changes improved the movement against magnetism, the movement was run through a gauss test. Tested in the renowned Laboratoire Dubois, the Calibre 400 deviated by less than 10 seconds a day after exposure to 2,250 gausses! To put this into context, ISO 764 (standard for anti-magnetic watches) requires that to qualify as being anti-magnetic, a watch must be accurate to within 30 seconds a day after exposure to 200 gausses. This means that the Oris Calibre 400 only had a third of the deviation allowed after having almost 11 times the required gauss force permitted. This makes the Oris Calibre 400 highly anti-magnetic!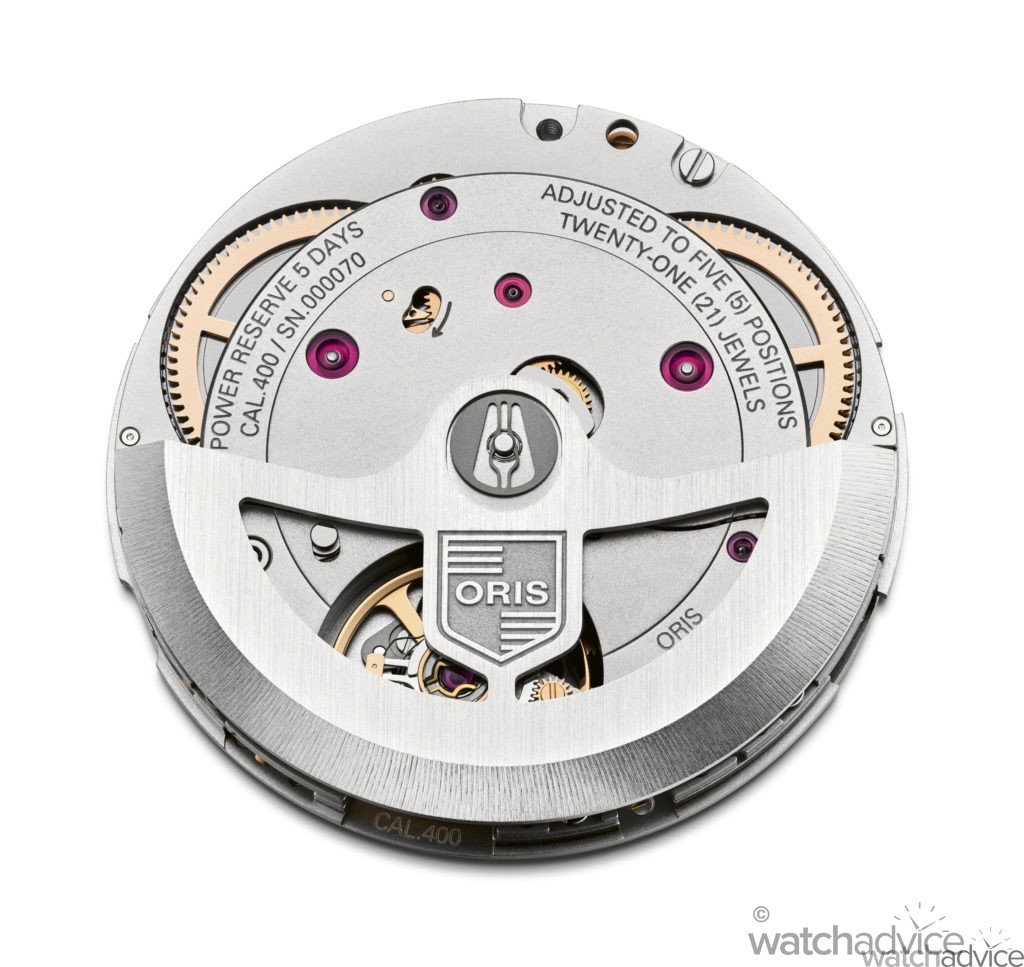 Oris is so confident with the final product of their high ambitions and hard work over the past half a decade in putting the Calibre 400 together, that they are offering a 10-year warranty on all watches powered by this new movement (after registering on MyOris). Oris is also putting forward a 10 year recommended service interval for all Calibre 400 powered timepieces. This means that if you were to buy a Calibre 400 timepiece in 2020, barring any accidental damage or water resistance checks, you won't need to bring the watch for service until 2030!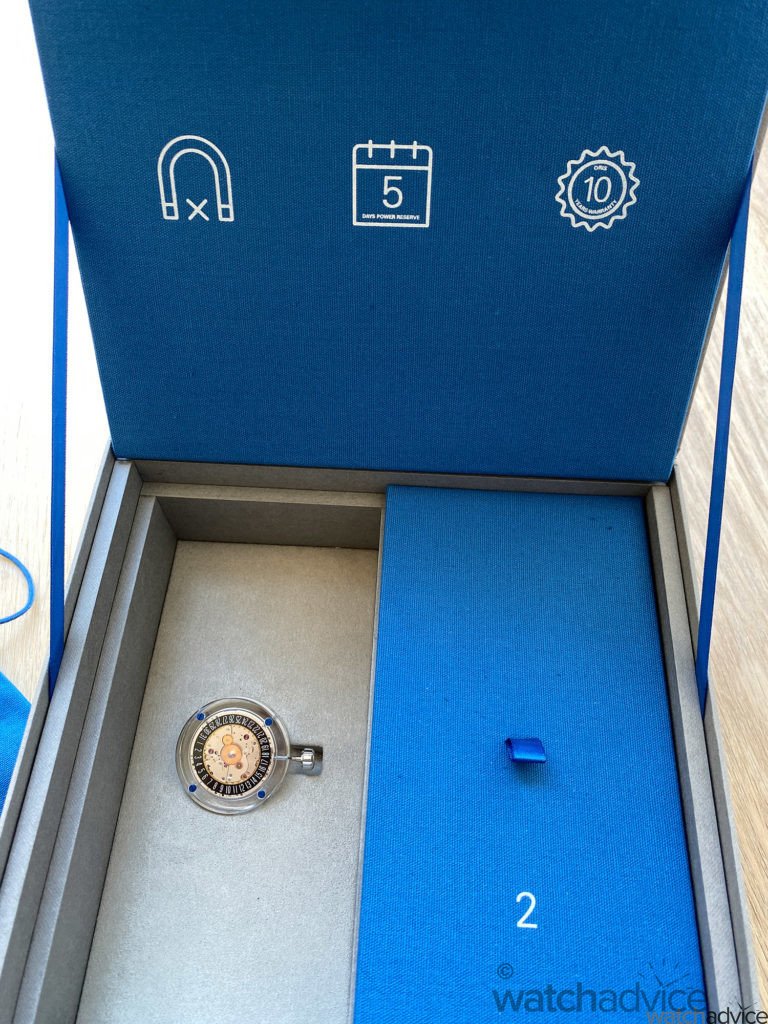 Rolf Studer, Oris's CEO summed up the new Calibre 400 nicely by saying "'This is the Oris way of doing things. We think a bit harder and come up with sober solutions that mean we can make a watch for people in love with watches, and not only for the privileged few. Calibre 400 isn't just another mechanical watch movement – it's a movement that gives answers to the questions of our time. More than that, it serves our customers. It's safe to say then, with the new Calibre 400, Oris indeed is setting the new standard for everyday timepieces.