Audemars Piguet's 41mm Royal Oak Perpetual Calendar in blue ceramic made its debut in September 2022 last year, and what a timepiece it was. Audemars Piguet for the first time has released a watch made exclusively from blue ceramic, with the case, lugs, and bracelet all made from the material.
The Audemars Piguet Royal Oak has to be one of the best luxury watches on the market today. The Perpetual Calendar model takes it another step further, and now with a full blue ceramic look, makes it one of the best and most interesting Royal Oak timepieces in Audemars Piguet's line-up.
The Audemars Piguet Royal Oak Perpetual Calendar Blue Ceramic features all the details of what makes a Royal Oak so appealing. The iconic grade tapisserie dial, integrated bracelet, the eight hexagonal symmetrical screws on the bezel, the octagonal bezel shape, and the overall thin profile of the watch. Add to this the perpetual calendar movement features and this makes it a highly sought-after timepiece. Now, with the whole watch being donned in blue ceramic, it makes for a stand-out piece like no other. It's not a dull blue either (if there is even a thing), the blue is a rich mixture of royal blue and midnight blue. A scratch-proof watch that can be easily noticed from the other side of the room.
This isn't the first time that Audemars Piguet has released a ceramic Royal Oak Perpetual Calendar. Back in 2019, the Swiss brand unveiled a white ceramic Royal Oak PC, which unlike this blue ceramic edition was a bit more understated. Still a standout piece and one that proved to be very popular for the brand, but not quite the same level of "attention-grabbing".
This timepiece exudes luxury, and tradition and reflects the height of the Royal Oak Anniversary in 2022 when the model was released. Simply put, the watch has it all. The ceramic material that is hard to work with is now being used for the full watch, with high complications with the perpetual calendar movement combined with the iconic design that is the Royal Oak. It's no wonder then that a handful of celebrities have gotten their hands on this piece and are rocking it proudly. Below are some of the celebrities seen rocking this piece, ranging from footballers, actors to singers.
Kevin Hart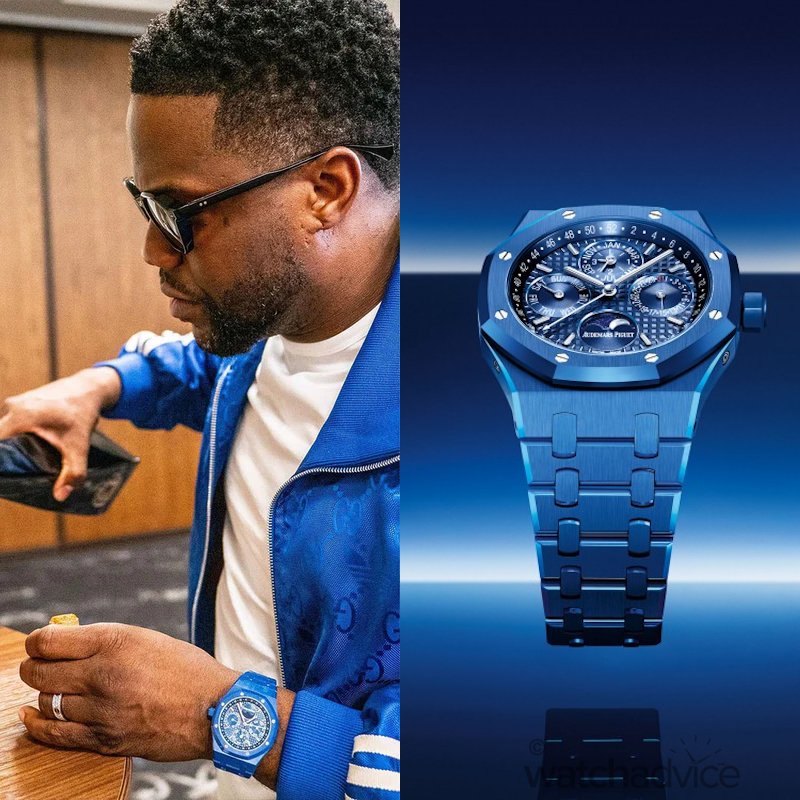 Lebron James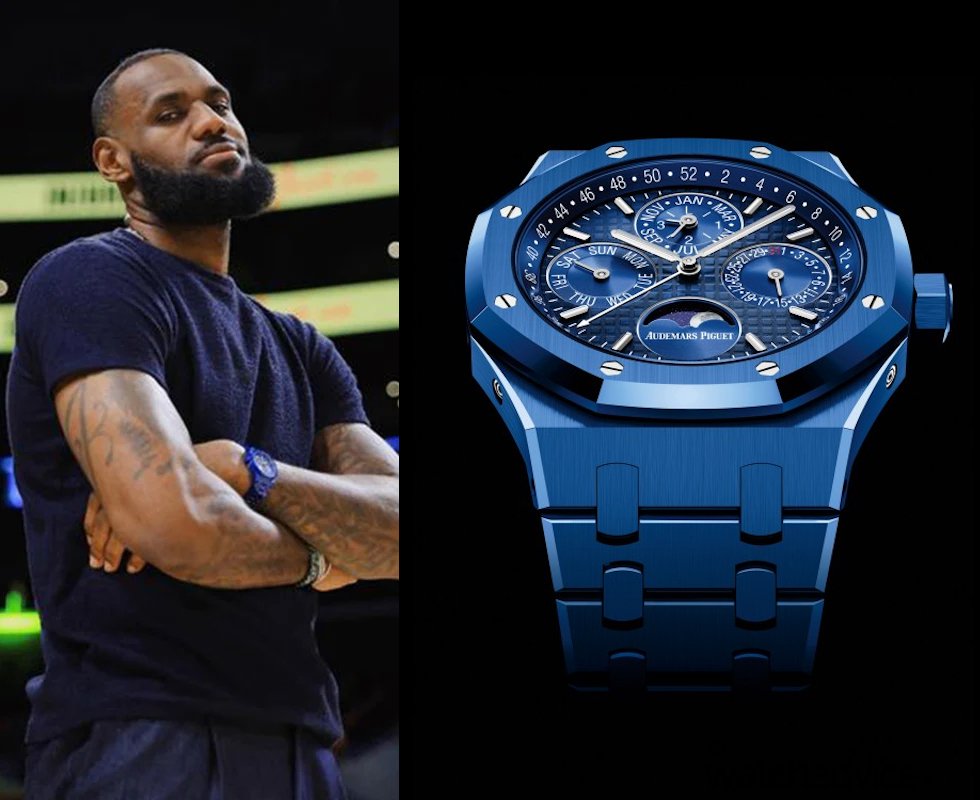 Crown Prince of Ajman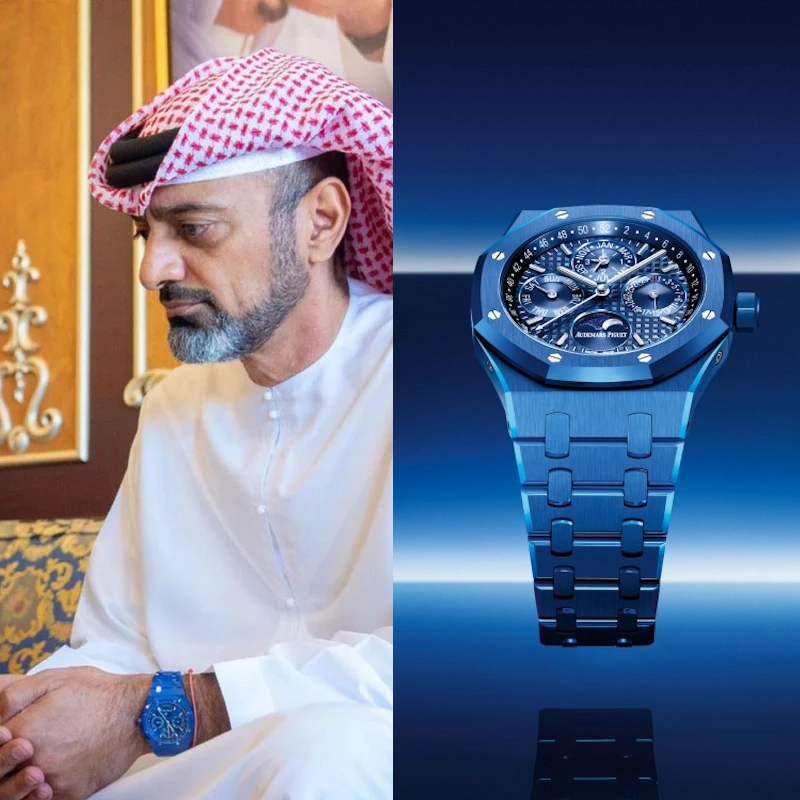 Ed Sheeran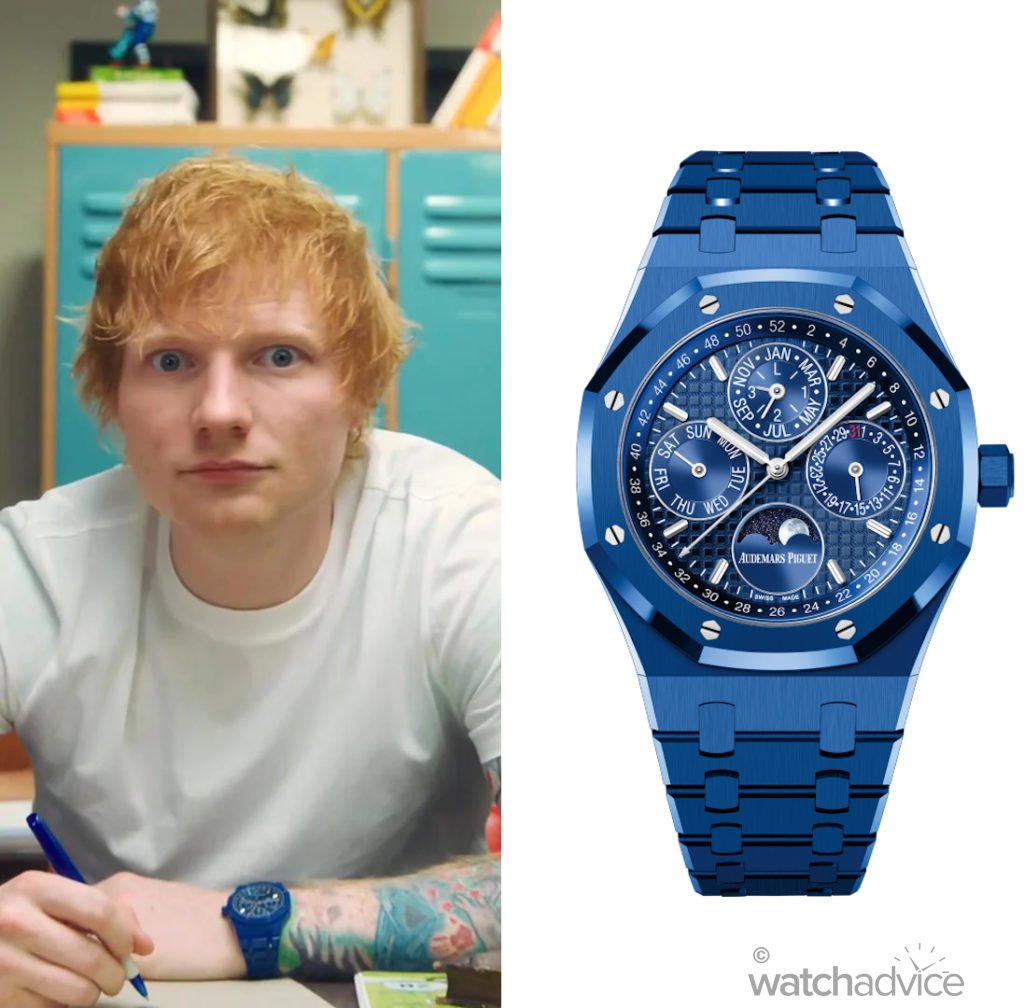 Steven Zhang (Chairman of Inter Milan Football Club)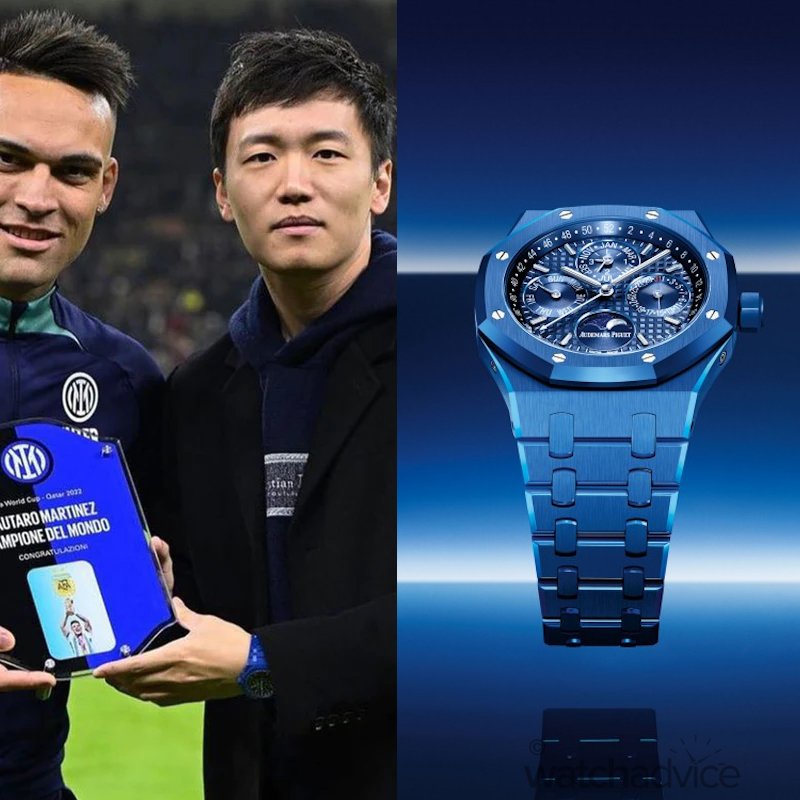 Shah Rukh Khan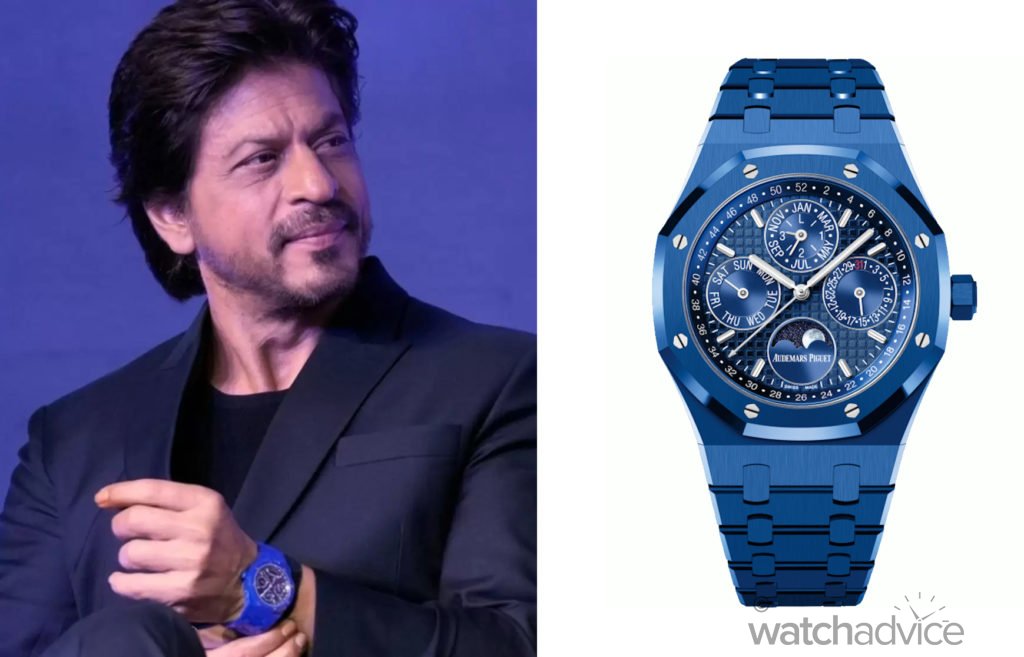 Virgil Van Dijk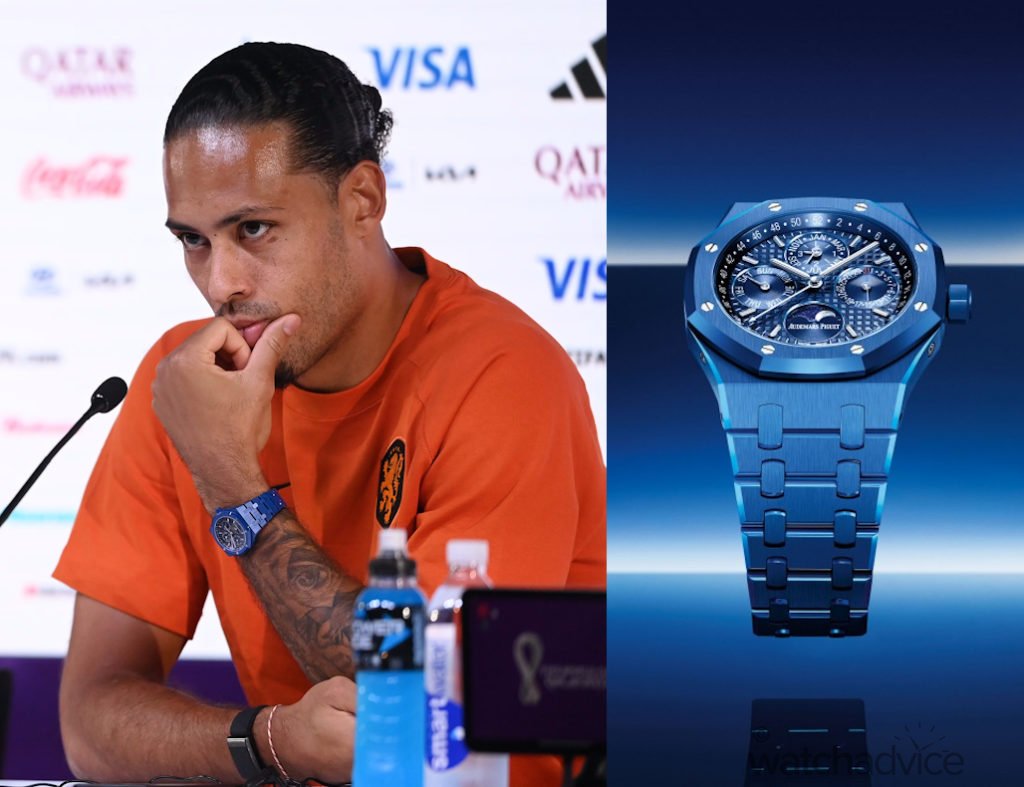 François-Henry Bennahmias (CEO of Audemars Piguet)