The journey of watch collecting is a long one, and no matter how long or experienced we are, we all started somewhere. With so many options these days and depending on your budget, the starting point can be tricky, so to help, we've picked 5 great options that can get you going.
I was out the supermarket checkout a week or so ago, and there was a young guy serving me. On his wrist was a Tissot PRX. I casually said, "Nice watch" and he went on to explain that it was his first watch, and was the quartz model, not automatic. Now Tissot is a great first watch, in fact, the Tissot PRS200 was my first swiss watch, and as a first watch when in your teens, you could do a lot worse than a PRX!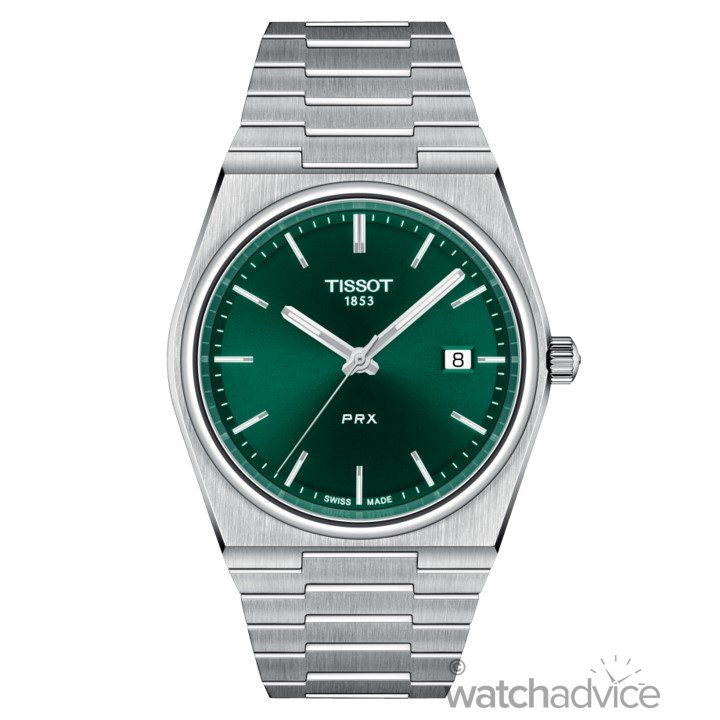 We spoke briefly whilst he scanned the groceries and I told him what I did, so he asked me – what would be my recommendation for a first proper automatic swiss watch? The answer to this is long and varied as there are a lot of great pieces out there now and at all different price points. But it did get me thinking. If I were back at the start of my journey, knowing what I know now with what is available on the market today, what would I choose as my foray into the watch collecting world?
After much discussion with the Watch Advice team, we've come up with some great options at different price points as we realise that people are all different with different levels of income and stages of life. What an 18 year old would buy for their first 'good' watch vs someone in their 30's who wants to celebrate a milestone with their first nice timepiece they'll keep forever will vary greatly. Let's dive in!
Under $500
The Seiko Solar SNE525P is a great starter watch. It's solar powered, or powered by any light really, so as long as you wear it in the day, you're good and won't run out of battery for up to 10 months once fully charged!
With an accuracy of +/-15 seconds per month, it's more accurate than most mechanical watches out there and with both day and date indicators it's highly functional too. Measuring 40mm and only 9.7mm thick it will wear well and has a classic steel sports watch design with the blue dial, so it won't date easily.
Australian Retail Price: AUD $475.
$500-$1000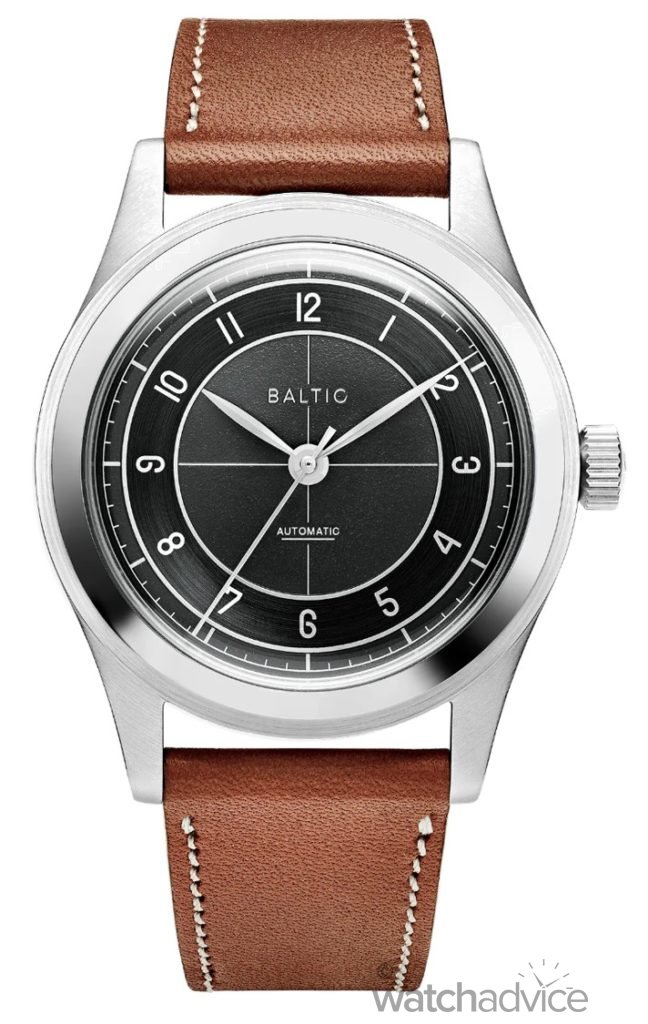 Baltic are going from strength to strength with their vintage inspired pieces due to their build quality and design at their price point, and the HMS 002 is no exception. With a 38mm case size and 12mm thick, its more dress watch than sports, but it's design means you can wear this casually. You also have the option of choosing the preferred strap and open or closed caseback to fit your style.
Made from 316L steel, 50m water resistance, a screw down crown and an automatic movement with 60hrs power reserve, it's a great all round watch.
Australian Retail Price: Approx AUD $725 (€360 + €80 delivery)
$1000 – $1500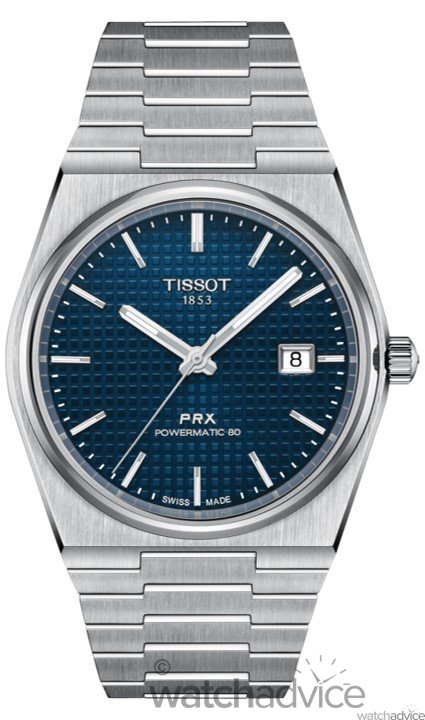 We mentioned the Tissot PRX Quartz at the start of this article, but if you can stretch the budget to just over $1000, then the Tissot PRX Powermatic 80 is a great value watch that punches above its weight.
With an integrated bracelet design and great sturdy construction and nice finishing, it rivals watches 3x it's price. It has Tissot's new Powermatic 80 movement, meaning you're good for more than 3 days and with the Nivachron balance spring, it's essentially antimagnetic.
Australian Retail Price: AUD $1,100.
$1500 – $2500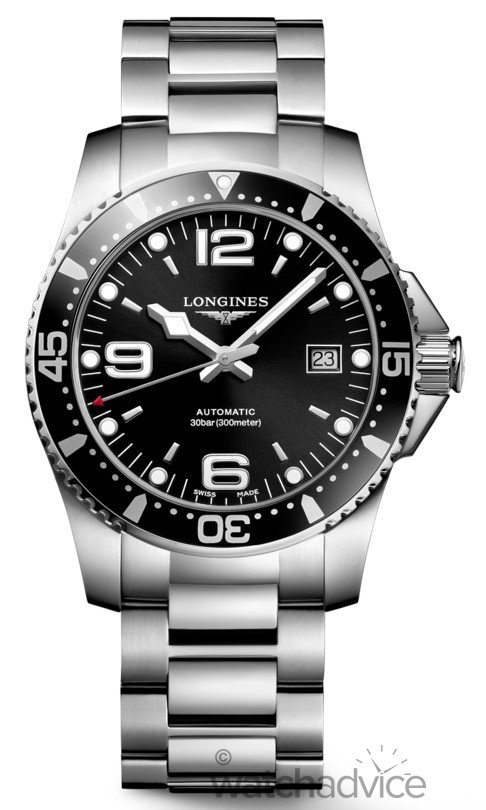 For those that want the look of a proper dive watch, then the Longine Hydroconquest in 41mm is a great entry level diver. 300m water resistance, rotating dive bezel, and steel bracelet with fold out dive extension, it's a robust watch.
Longines has a lot of heritage in watchmaking, and whilst they're not a hype brand, they are a solid brand with solid credentials, and this watch is an example of this. With the L888 automatic movement, 72 hours of power reserve and screw down crown, it's a serious watch and great bang for buck.
Australian Retail Price: AUD $2,100.
$2500 – $5000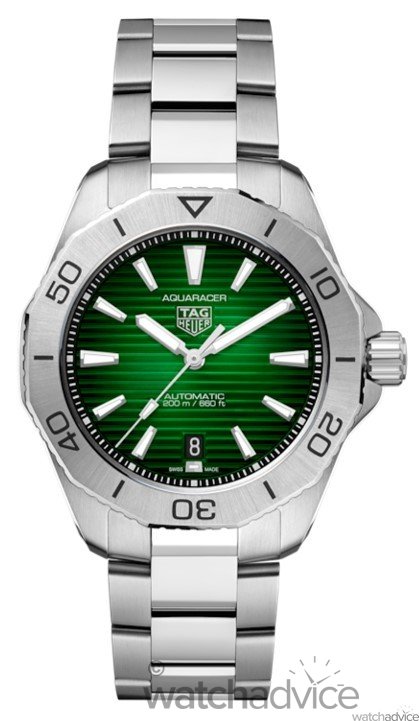 We've covered the TAG Heuer Aquaracer Professional 200 last year in our hands on review, which you can read here. It's a good entry level piece into a reputable brand that has so much history and are doing some great things today. At 40mm and only 12mm thick it wears pretty well and with a few new colours, like the green fumé dial pictured here, they look good.
It's a highly versatile watch with 200m of water resistance and an automatic movement giving you 38hrs power reserve. Whilst that seems low, it's designed to be a daily, so you shouldn't have to worry the watch going dead. It also has a bright green and blue lume, so it's highly legible in low light, adding to its versatility.
Australian Retail Price: AUD $4,150.
So there you have five watches to start your watch journey, no matter what your budget is. Whilst there a lots of others out there that would suit equally as well, too many in fact for this article, we felt these five would suit most people's tastes and are all pretty versatile. Should you have more than $5000 saved up for your first watch, then congratulations! But this then would be another conversation.
Do you agree with these selections? Have suggestions for people? The leave us a comment below.