What we like:
Great looking watch with solid engineering
Excellent fit and finish
Comfortable on the wrist
What we didn't :
Crown guard may feel fiddly for day-to-day use
Sharpish edges on the clasp
Not the easiest watch to change straps
Overall rating: 8.125 /10
Value for money: 7.5/10
Wearability: 8.5/10
Design: 8/10
Build quality: 8.5/10
First things first. Let's all get our minds out of the gutter and leave the crude, juvenile schoolyard jokes behind. We're better than that. Aren't we? Yes, I get that jokes about balls are just too easy and we should all rise above it and move on to more sophisticated humour. Probably.
Ball watches may not be front of mind for the vast majority of us considering a watch purchase, but it really shouldn't be overlooked… once you get past the name… Yes, I know what I typed just in the previous paragraph. But it's just too easy.
As the size of your balls, all the best quality of the watches are hidden, away from prying eyes. But once you dive deeper you'll see that perhaps these inner qualities are worth a second glance. Or three.
To be honest, much like the rest of you, I've not given the Balls a second glance. Even though I've known about the brand for a long time, the only thing that I knew about them was their glow-in-the-dark capabilities, thanks to their tritium gas tube technology. Other than that, to me, they were just another brand utilising reliable workhorse movements from ETA/sellita, but not much else stood out.
So when I was given the chance to grab a couple of Balls, I jumped at the opportunity to see exactly what's what. And I am pleasantly surprised. Really.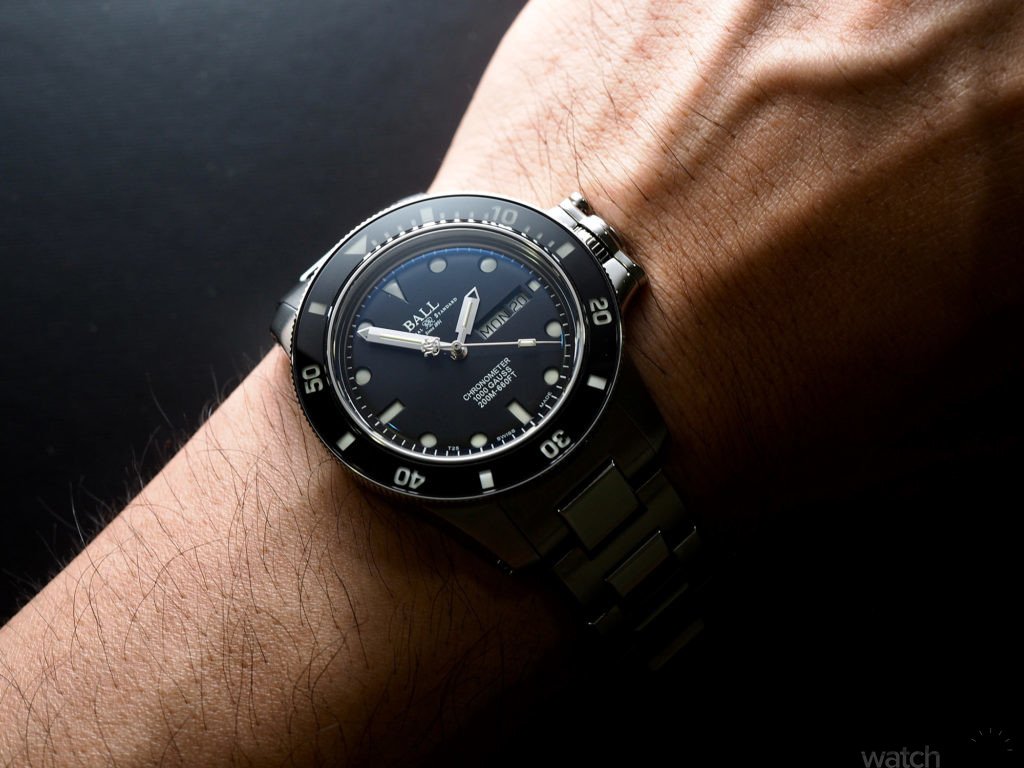 The watch is the Engineer Hydrocarbon Original in the 40mm size. Right off the bat, without even digging into the specs, and going off purely by first impressions, it is a very solid watch. You certainly feel the heft, but even more so is the fit and finish, which is in keeping with the price point; better than a few other brands which won't be named and shamed… The confidence-inspiring "click" of the patented double deployant clasp (albeit a little on the thick side and with sharp-ish edges) feels like once the watch is fully locked on, nothing less than Godzilla could separate it from your wrist.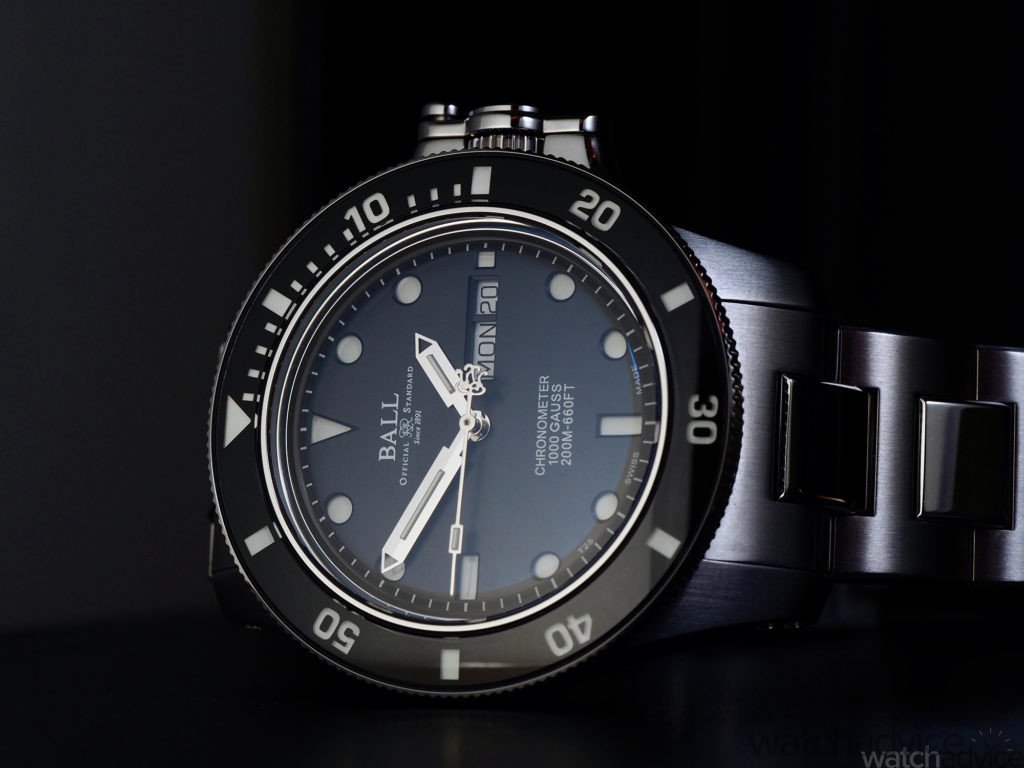 Next, we come to the crown guard, and although it's a nice aesthetic touch that gives the range a distinctive style, I'm not fully convinced by its day-to-day usefulness, even though I'm sure it does the job it's designed to do. However, it's fiddly on the wrist, especially in contrast to how solid the rest of the watch is, almost like a case of form over function.
The vintage RR font also felt out of place with the rest of the watch's design language. It has its place on the more vintage-styled "Official Railway Watch" range.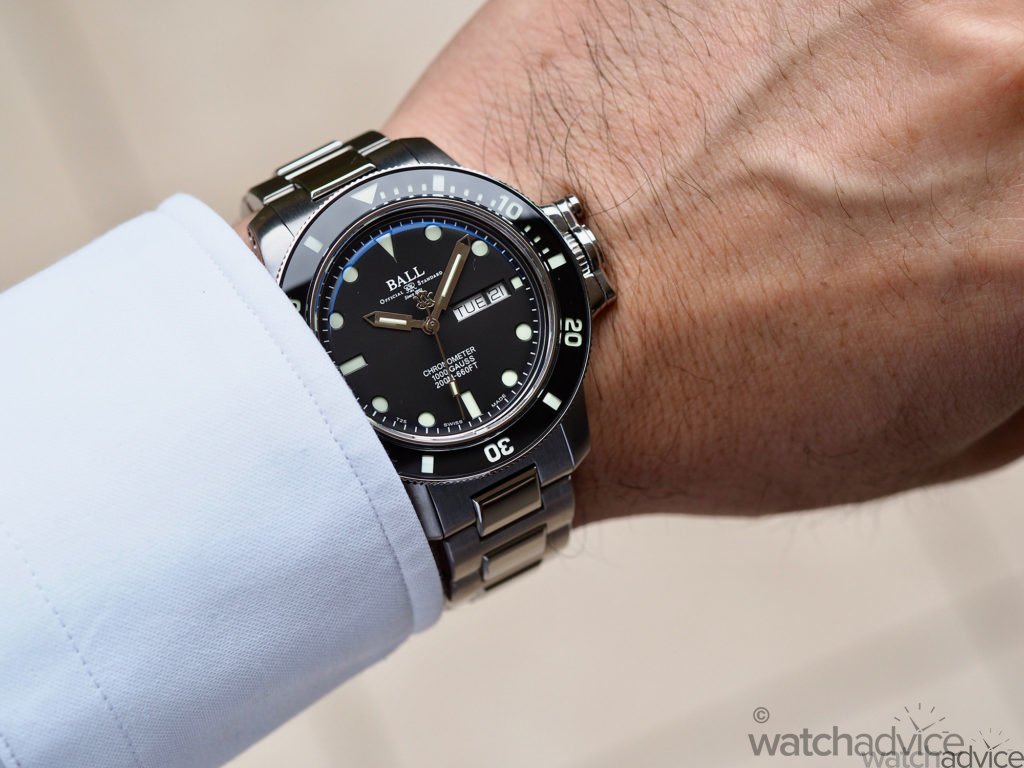 Once you get past these highly subjective points (and these are very personal opinions so they may not matter to you one bit) there are a lot of objectively impressive innovations which aren't readily visible. If these were done by IWC you can be sure they'd be plastered all over public transport and splashed across Lewis Hamilton's chest.
Why don't we just go ahead and list all the features and innovations in the watch you simply can't see? Take a deep breath….
904L stainless steel
Chronometer certified
Shock resistant to 7500G
Antimagnetic to 80,000 A/M
Tritium gas tubes
Mu-Metal shield
Patented Spring lock hairspring anti-shock system
Patented Springseal regulator anti-shock system
Patented Amortiser anti-shock system
Patented crown protection system
Patented folding buckle and extension system
A lot of these features are completely practical in today's day-to-day life, and all contribute to the continuation of timekeeping no matter what life throws at you. Considering this, it is truly an extraordinary value for money. The railway system may not have the cache it used to enjoy but there is no doubt that the world has continued to build upon the standards set by Ball, and this is certainly reflected in the watchmaking.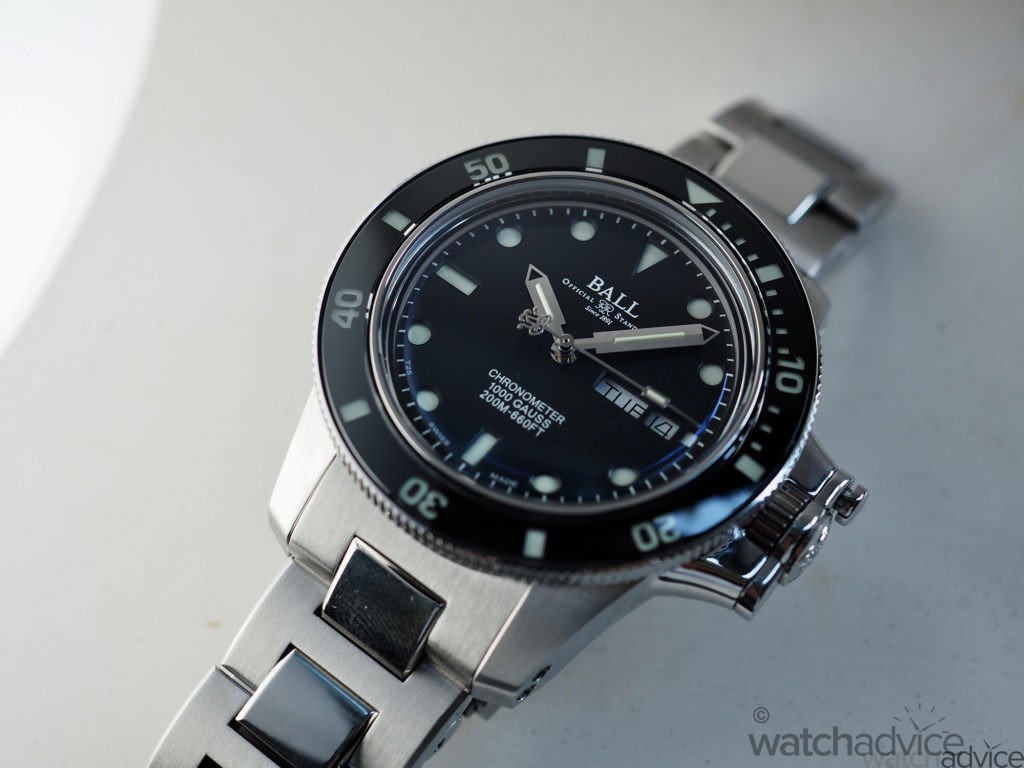 This is a heavy watch on the wrist. You will definitely feel the heft. But in saying that, the watch is very comfortable (as comfortable as a heavy watch can be), and it comes in 2 sizes (40mm and 43mm) so you're more likely to find one that will fit you best.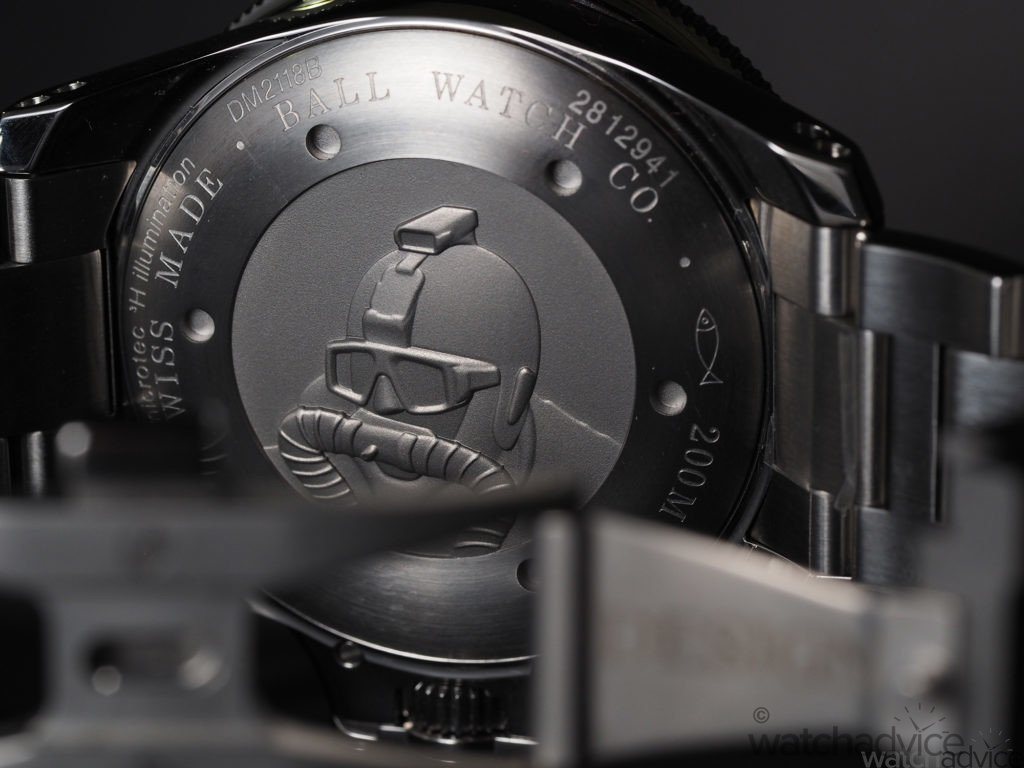 You gotta have the balls to pick one up over something that is perceived to be more established and with more marketing might. But a Ball is more about inner strength and hidden talents in a good looking package that tells the world you'd rather pay for innovation than advertising. Oh. And unbeatable lume.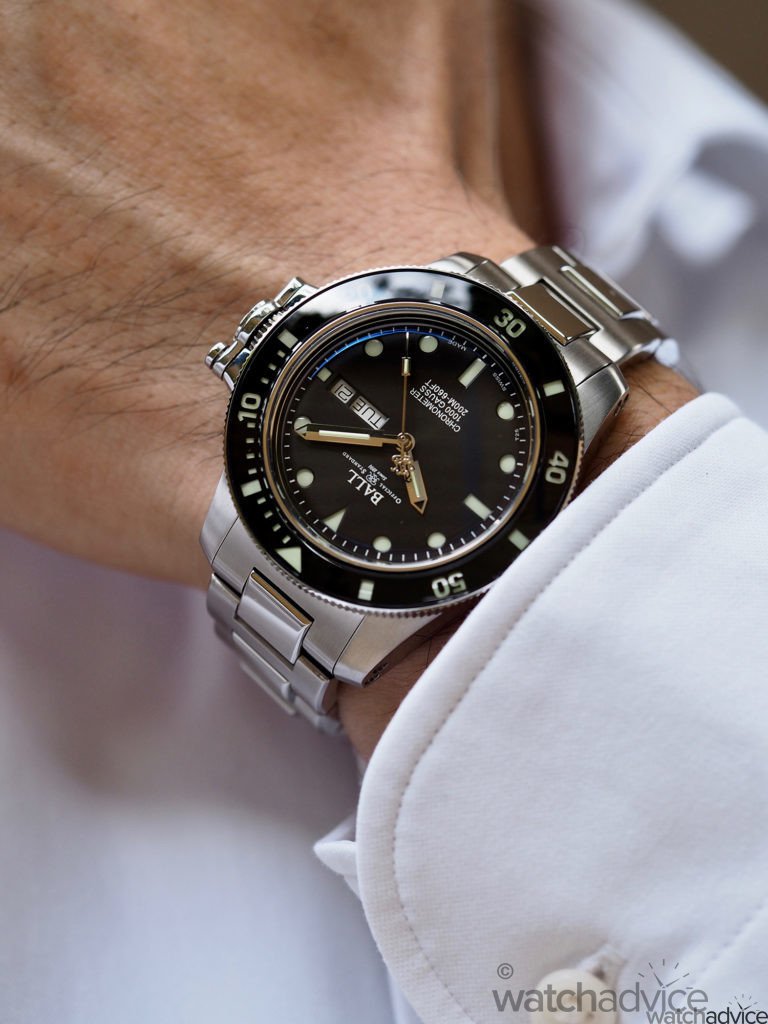 Reference: DM2118B-SCJ-BK
Specification:
Case: 40 mm and thickness of 14.55mm, lug-lug 51.1mm and weighing 140g
Case Material: Stainless steel
Dial: Black
Crystal: 3.1mm anti-reflective sapphire crystal
Water resistance: 200 meters
Movement: Automatic caliber BALL RR1102-CSL (Chronometer certified COSC)
Power reserve: 44 Hours
Strap: Tapered stainless steel bracelet with patented folding buckle & extension system
Australian Retail Price: $5,200.00
Availability:Available now, Headover to Ball.com for more information