2020 was a major year for Hublot as they celebrated their 40th birthday. Looking back on the history of this brand in the past 40 years is certainly an explosive journey. What started as a small Swiss watch brand making unique disruptive designs has now in less than 50 years become one of the leading innovators in the watchmaking industry. Hublot's "Art of Fusion" was created on the back of being the first brand daring enough to combine gold and rubber on a watch together. Now Hublot has turned this philosophy into the basis of all their creations and innovations. 
Iconic Watches:
Hublot certainly has created some unique and iconic timepieces in the last 40 years. It all started in 1980 with the Classic Original model where a precious material-gold and modern material-rubber was used for the first time in watchmaking. In 2005, Hublot then created the iconic Big Bang Original which had a black composite insert, and the "sandwich construction" which allowed different materials to be integrated with each other. 
Following from this, in 2006, Hublot created the Big Bang All Black, which had a monochrome design. The King Power model was released shortly after, which was a timepiece based on the Big Bang All Black, now having a more versatile and sporty design. The flagship model Big Bang All Black was then reconfigured into a barrel shape whereby the Spirit of Big Bang model was born. 
The Big Bang model emblematic of the brand's prowess for creating innovation. From the famous UNICO chronograph models to creating sapphire cases, the Big Bang selection has a special place in Hublot's history.
The Classic Fusion unisex model which was first released in 2008 portrays innovative designs that were made during the 1980s. The Classic Fusion became another icon in Hublot's lineup, with the watch coming with different features, materials, diameters, and vibrant colours. 
Art and Materials:
When it comes to creating artistic timepieces with unique and different materials, Hublot is certainly there among the top brands to do so. Magic Gold, developed in partnership with EPFL (the Swiss Federal Institute of Technology in Lausanne) is still the only hardest scratch-resistant 18-carat gold alloy in the world. The metallurgists at Hublot also developed a new red gold, which is a warmer colour compared to the standard red-gold colour. When it comes to creating sapphire timepieces, Hublot is unparalleled. The Swiss brand has been able to master the complex industrialisation of sapphire and to also be able to create new colours with it, ranging from black, yellow, blue to now pink. 
In Movement:
Hublot's motto of "Art of Fusion" also transcends into the movements. In 2010, the brand released its first in-house movement, termed UNICO Caliber. This then led to Hublot creating their second in-house movement, the MECA-10 caliber, which was a skeletonised movement that was reminiscent of a "Meccano" building set. The MECA-10 caliber also came with a staggering power reserve of 10 days! Hublot has also created a tourbillon with a 5-day power reserve, a minute repeater with double cathedral chime, MP-05 "La Ferrari", MP-07 and the Big Bang MP-11 just to name a few.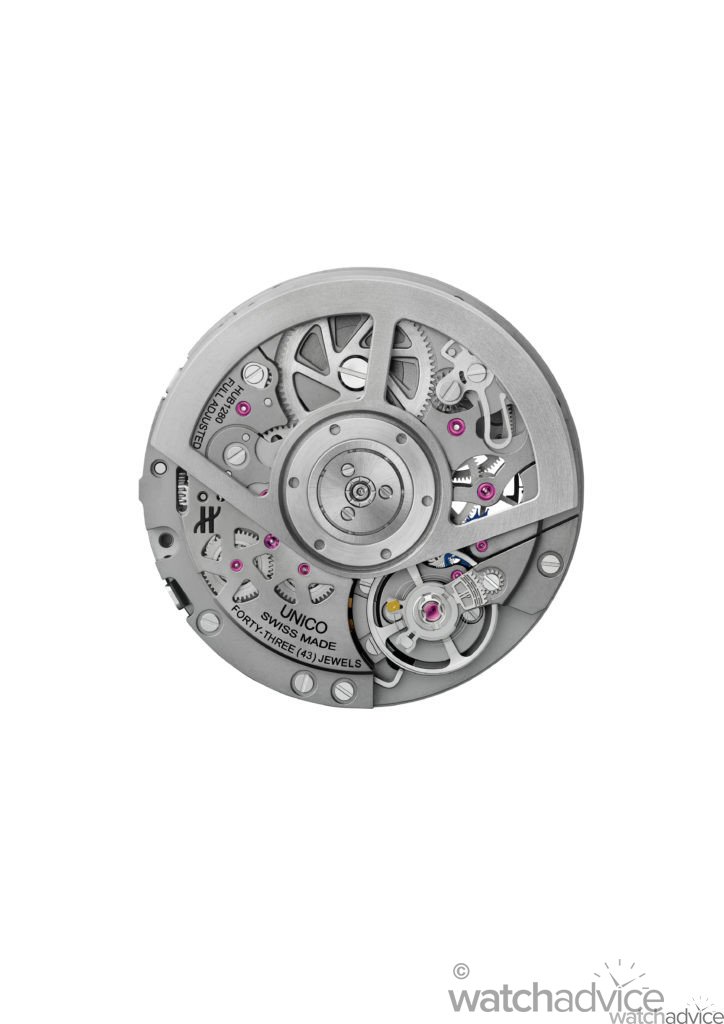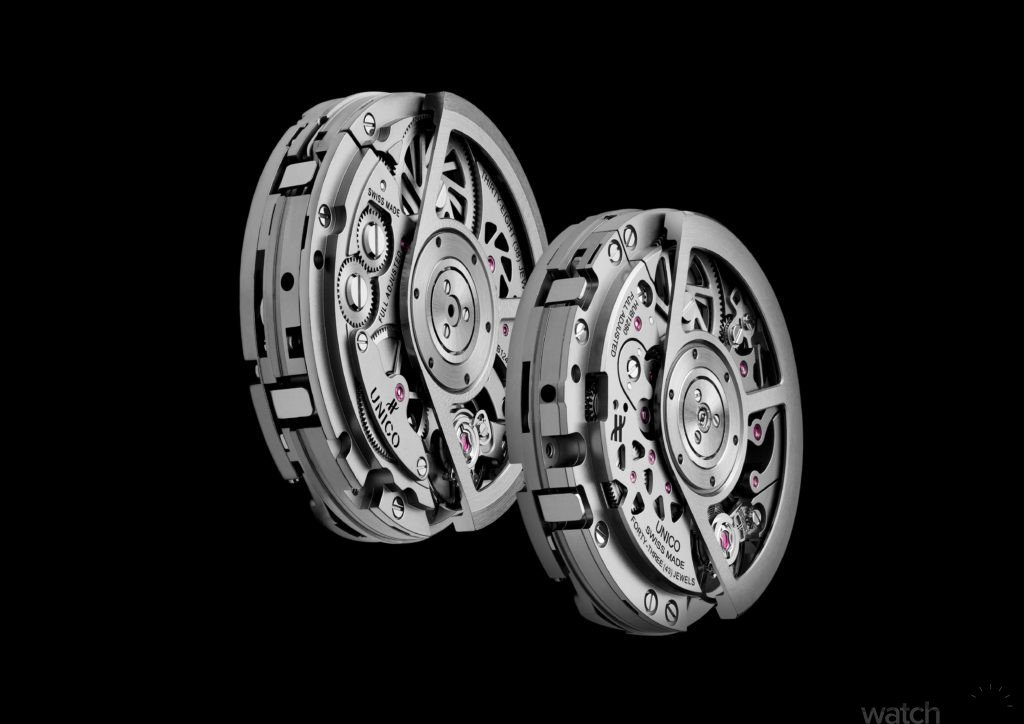 Making history:
Hublot has been partnering with incredibly talented personnel, that have reached the heights of their careers sharing Hublot's philosophy; to be unique, first, and different. Some of these successful people include living sporting legends such as; Usain Bolt – the fastest man in the world, King Pele – winner of three world cups, and Kylian Mbappe – world champion at age of 19 and double French champion. Hublot has made many other partnerships in the art and music industries, with each of the partnered figures contributing in their way in what they do best to Hublot.
The full 40-year history along with a birthday exhibition can be seen on Hublot's website www.hublot.com/40-years. There will a 20-minute show, where Ricardo Guadalupe, CEO of Hublot, will guide the viewer through the four different themes of the exhibition, which covers Hublot's story for the past 40 years.