Welcome to part two of our 2020 Tax time special series, if you missed part one you can check it out here.
For part two we are taking a look at watches that you can buy new today, for less than $2000 Australian dollars. With this budget the watches available to you really opens up. We find big hitting Swiss brands, high quality German watchmaking, and some lesser known pieces punching well above their price tag.
Here are our picks for the best ways to spend your tax return in 2020 on watches under $2000.
Sinn 556 RS
The popular Sinn 556 received a very minor tweak this year, a tweak that in no way effects the functionality or wearability of the timepiece, but one that takes it to the next level visually. The RS in the name, stands for, in typical German no nonsense fashion, red seconds. The change to the colour of the seconds hand, adds an extra layer to the watches already substantial visual appeal.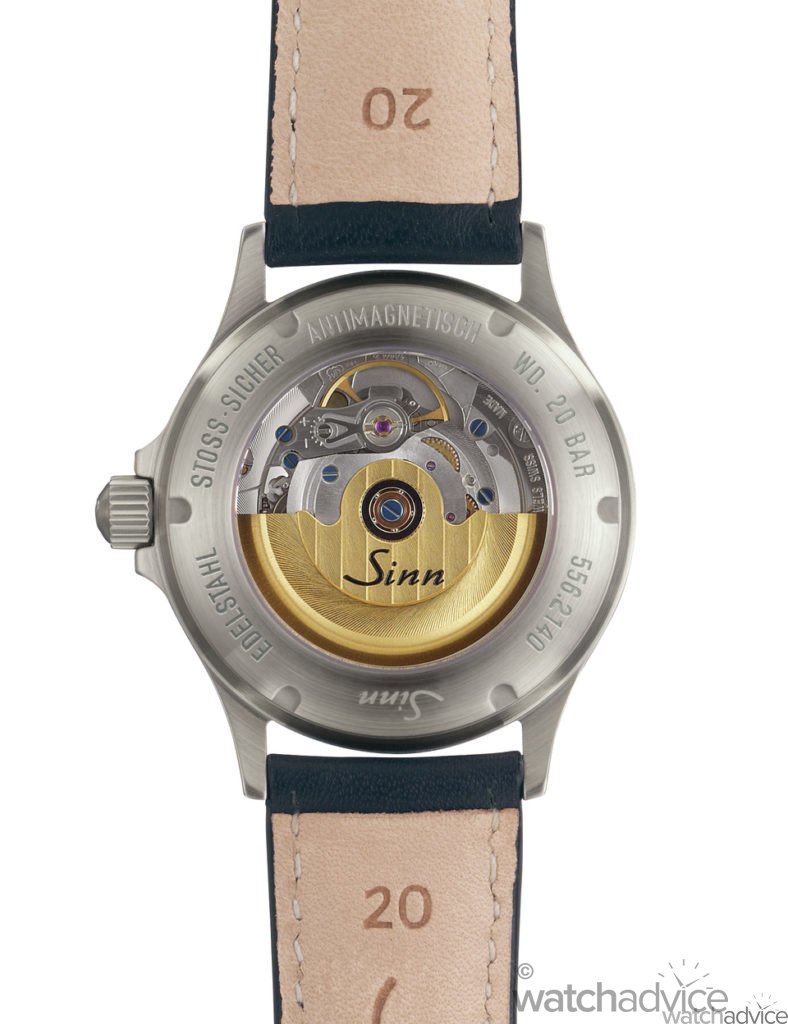 Designed as a high legibility pilots watch, the 556 RS showcases characteristically Sinn design elements. From the use of stark white indices against the black dial, to the H-link bracelet design, the 556 RS is unmistakably Sinn.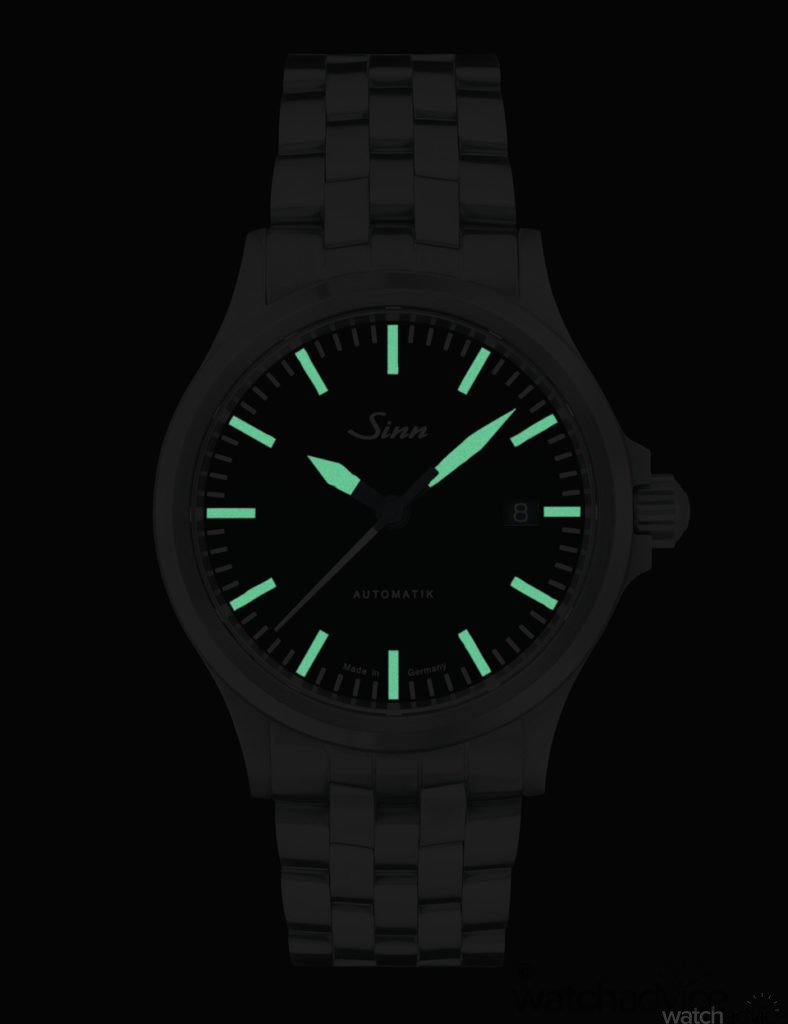 The watch measures in at a versatile 38.5mm, with 20mm lug width and a thickness of 11mm. Inside we find the Selita SW200-1 which offers robust and reliable timekeeping, all of this adds up to the Sinn 556 RS being an excellent contender for your everyday wear.
The Sinn 556 RS carries an RRP of $1,790.00 AUD.
Doxa Sub 200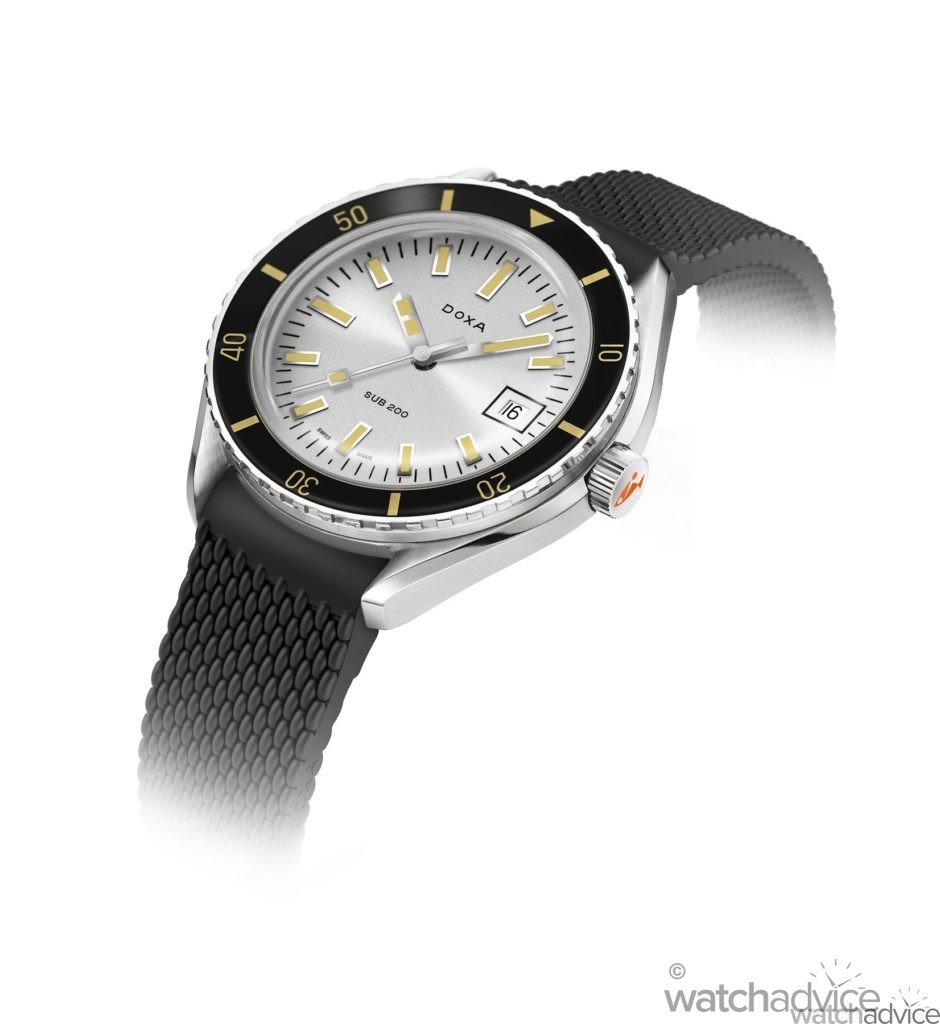 Doxa has seen a revival of its brand recently, and with the introduction of the Sub 200 range they have seen a surge in popularity, and for good reason.
The Sub 200 line is a return to form for the brand, a chance to showcase their dive watch heritage and offer something special for a special price. The range of 'out there' dial options gives consumers of all levels of eccentricity a chance to go bold whilst still being certain of quality.
We find a myriad of dial colour choices in the Sub 200, Orange, turquoise and navy being some of the stand outs in the collection
Doxa Sub 200 Reference : 799.10.351.10- Professional

Doxa Sub 200 Reference : 799.10.241.10 – Aquamarine

Doxa Sub 200 Reference : 799.10.201.32 – Caribbean
But if you're looking for something a little more paired back, the simple "Sharkhunter" black dial is the way to go. The collection is driven by the work horse ETA 2824-2 automatic movement and carries a modern size of 42mm with a 200m water resistance.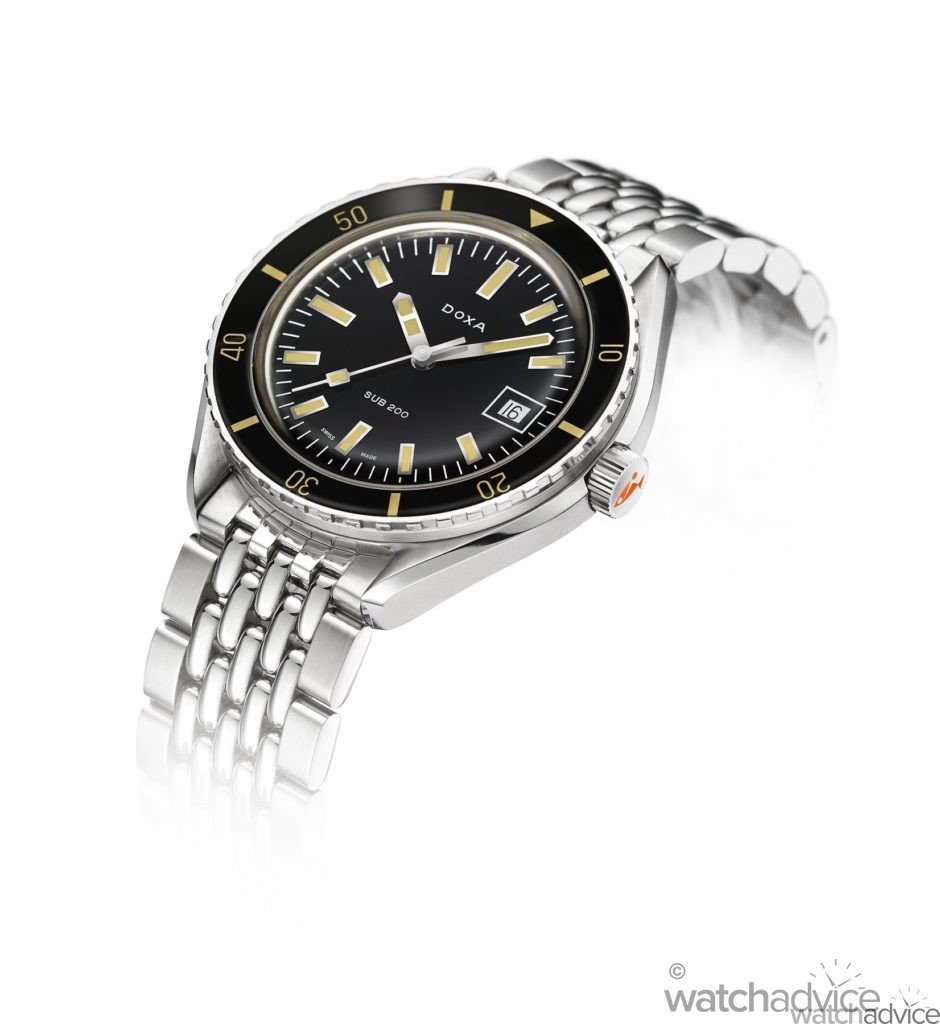 For an RRP of $1,590.00 AUD, the Doxa Sub 200 is an excellent daily diver.
Junghans Max Bill Automatic
Named after the renowned Swiss Architect, the Junghans Max Bill Automatic embraces the Bauhaus design principals of its namesake and delivers a minimalist delight. The watch sits at an elegant 38mm and 10mm high, although a good portion of that height is attributable to the gorgeous and dramatically domed sapphire crystal.
Each element of the dial has been expertly selected to sit in is correct placements, The date window is positioned just slightly inboard of the minutes track to sit in line with the Arabic numerals that signify the hours. The dial has a feeling of openness, each element has room to breathe, and nothing feels over, or underdone.
With the Max Bill automatic the wearer is afforded 38 hours of power reserve stored within the automatic calibre J800.1, essentially an ETA 2824-2.
The Junghans Max Bill Automatic is available for an RRP of $1,750.00 AUD.
Christopher Ward C60 Trident Pro 600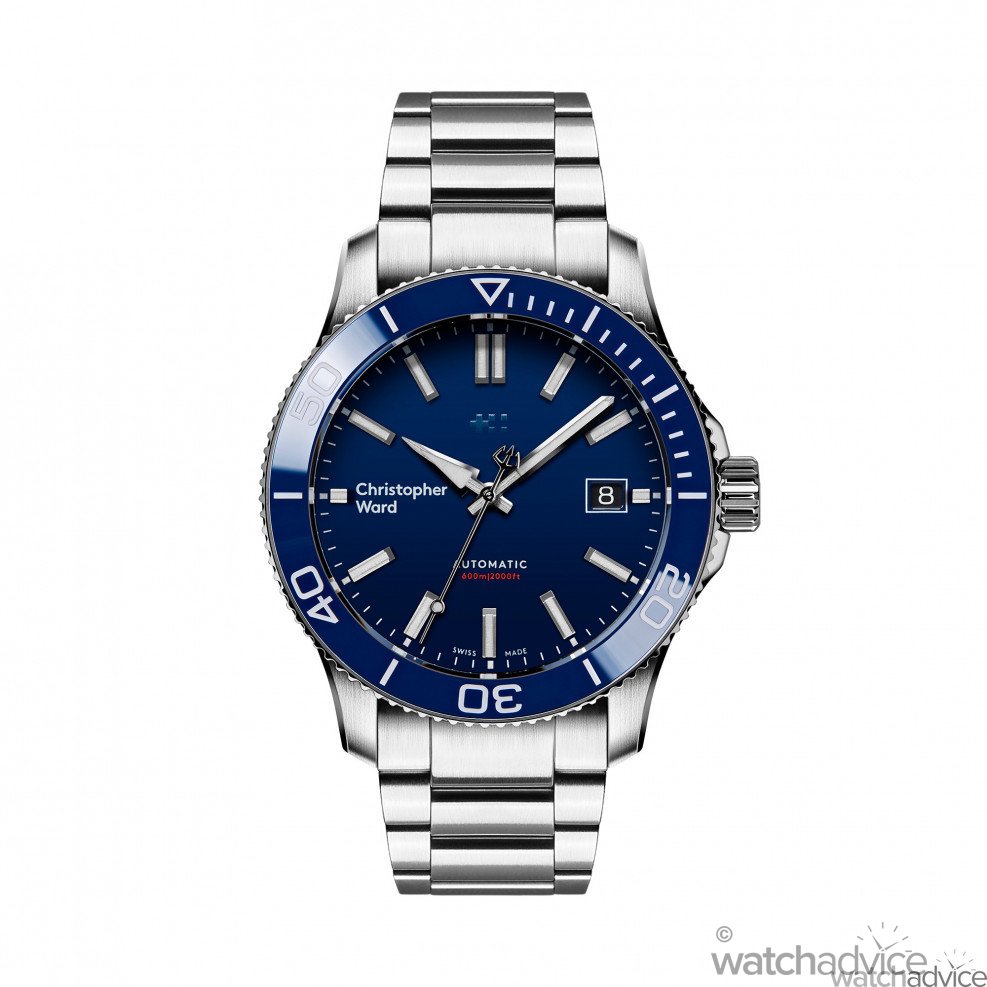 Christopher Ward is often referred to as a micro brand, a statement that far in a way undercuts the quality and indeed staying power of the British brand. For 16 years now, the brand has turned out Quality wrist watches that compete well above what is expected at RRP.
The latest in the company's flagship trident pro range, the 600 mark III, builds upon the brands earlier successes and refines the watch visually and technically.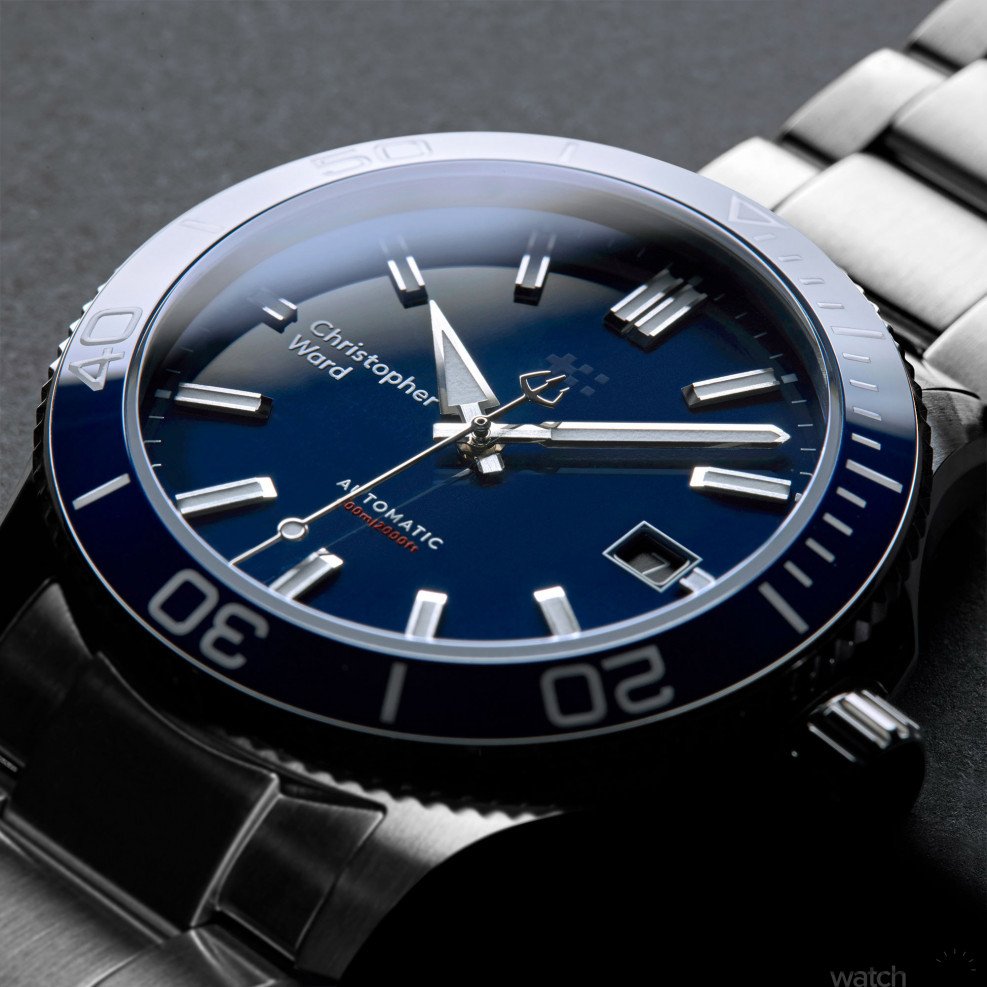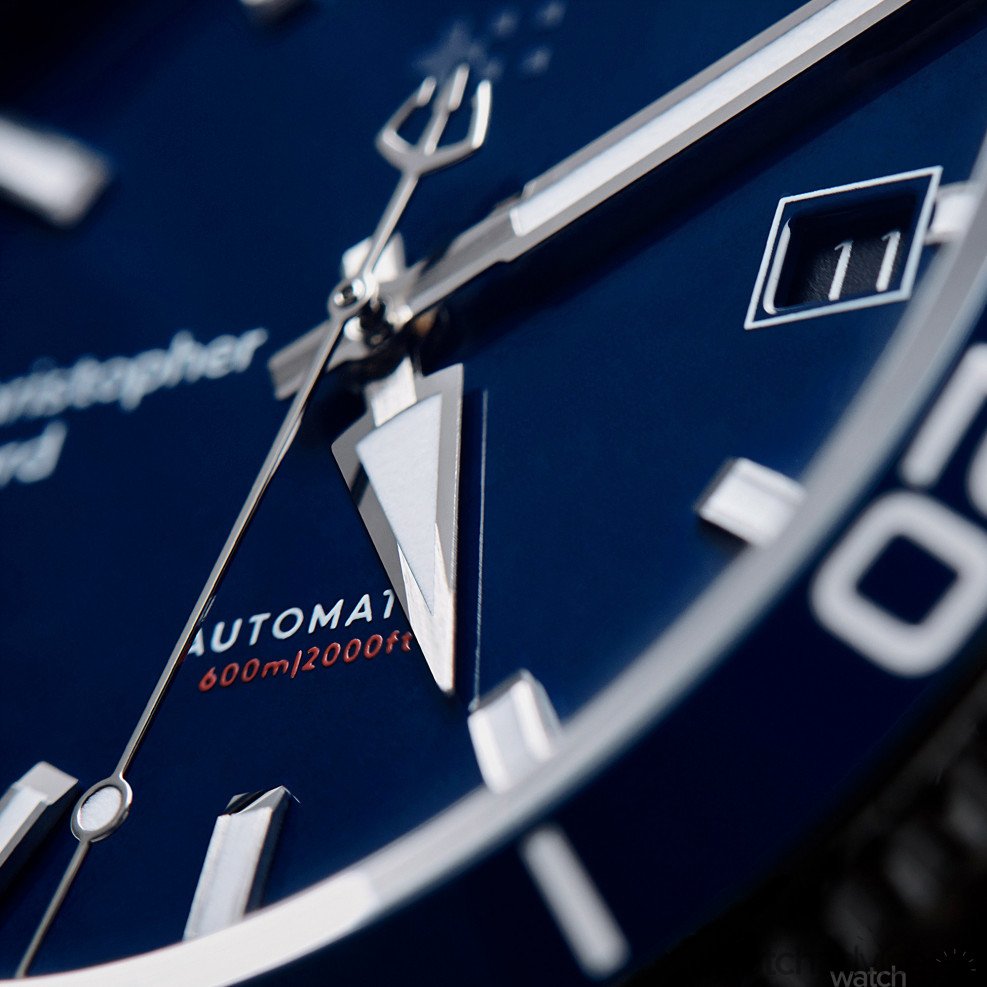 The watch features a raft of premium inclusions such as, its glossy lacquered dial, brushed and polished indices, quick release stainless steel bracelet, C1 Super-LumiNova and its fully tracked Zirconia ceramic bezel. Despite all of those, perhaps the watches best new inclusion is the redesigned case.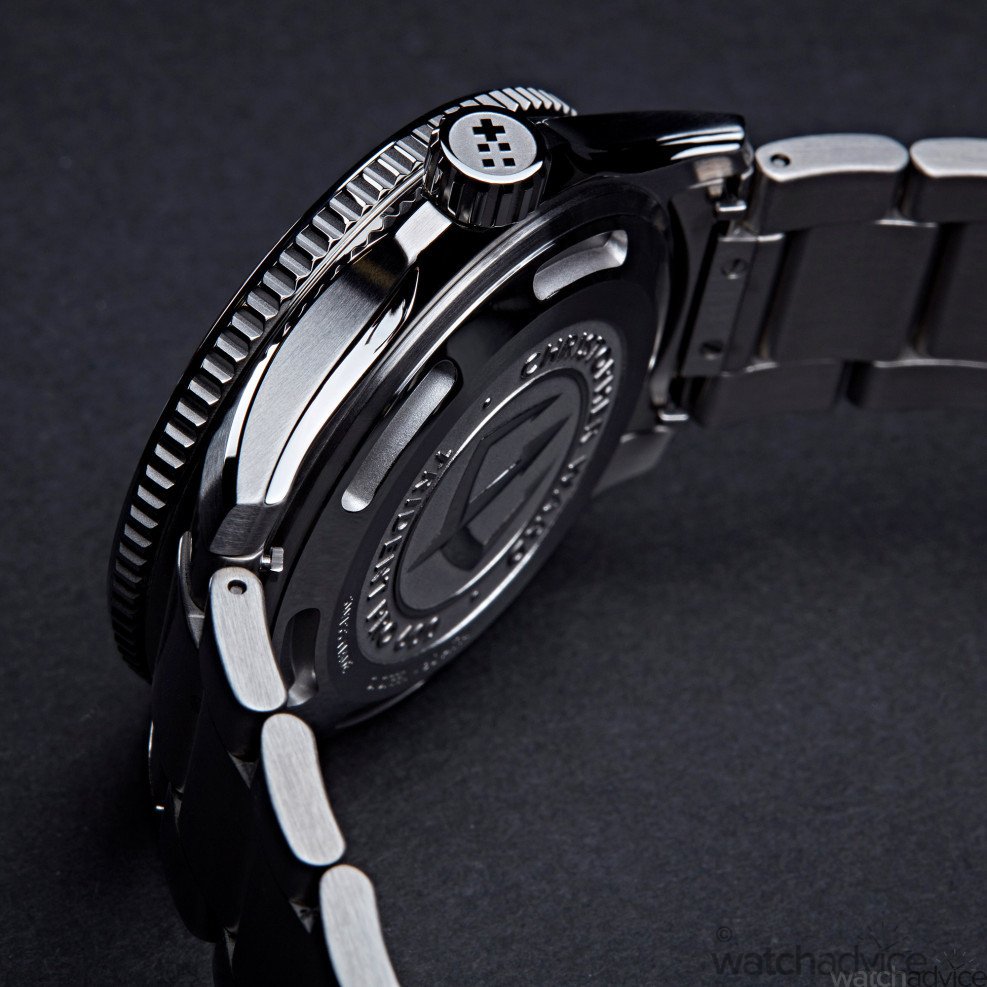 The case is becoming a signature of the brand, the sides are scalloped giving the appearance of slimness to the watch and adding unique light catching opportunities for us to gaze at its design. The case makes all the difference to a watch that boasts 600m of water resistance and 13mm thickness, it allows the watch to sit much more comfortably so as not to feel like a bulky diver.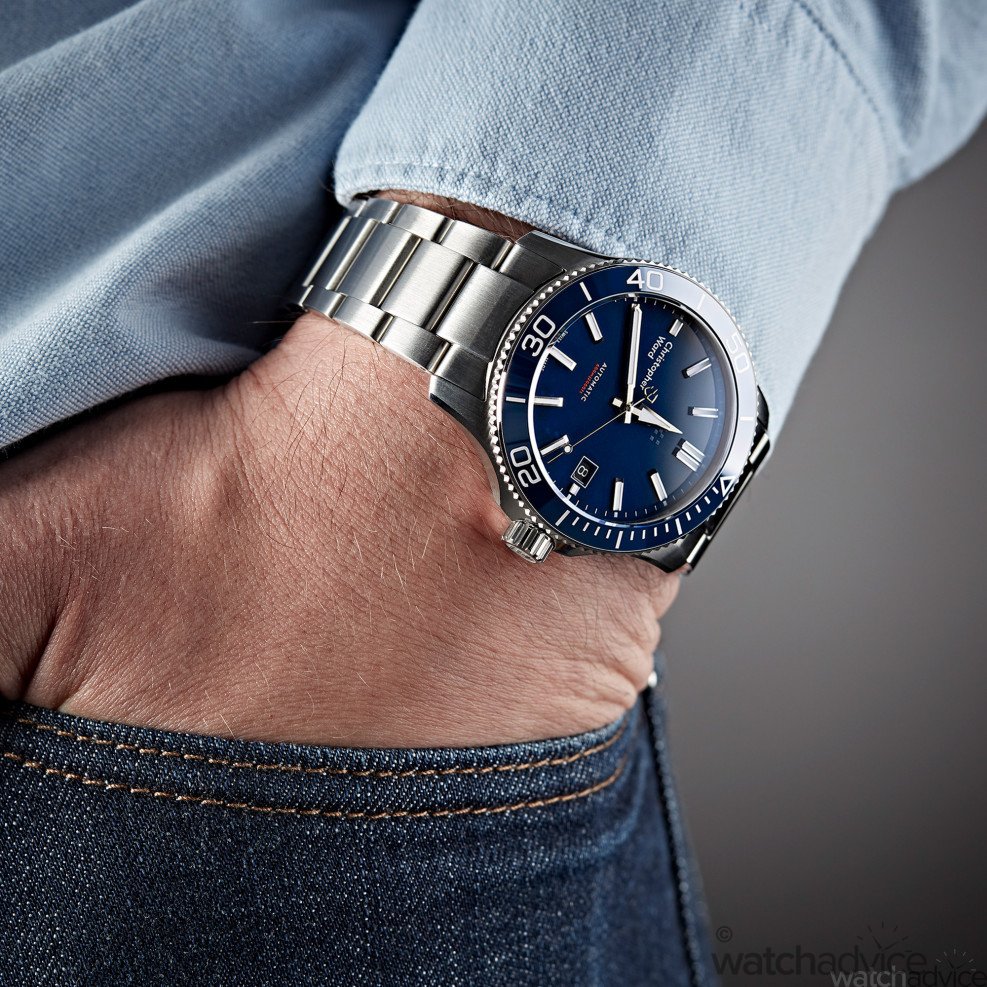 Notably, environmental sustainability is a driving force for the brand, as such Christopher Ward use premium Eco-friendly packaging for all of their watches. Available in 38mm, 40mm and 42mm the Christopher Ward C60 Trident Pro 600 offers both luxury and extreme value for money with an RRP of $1,185.00 AUD.
Tissot Powermatic 80 Silicium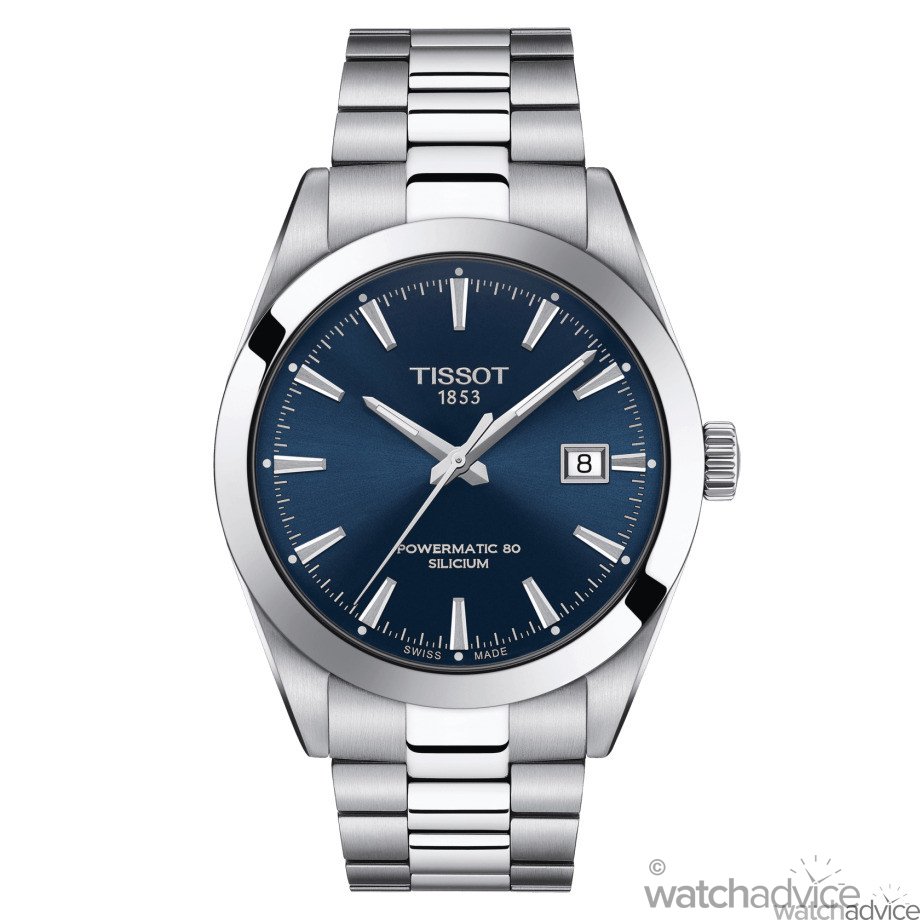 For those looking for a true everyday wear, the Tissot Powermatic 80 Silicium is an intriguing proposition. It features all the hallmarks of an on trend watch for 2020, Stainless steel 40mm case, full bracelet, sunburst blue dial and brand recognition.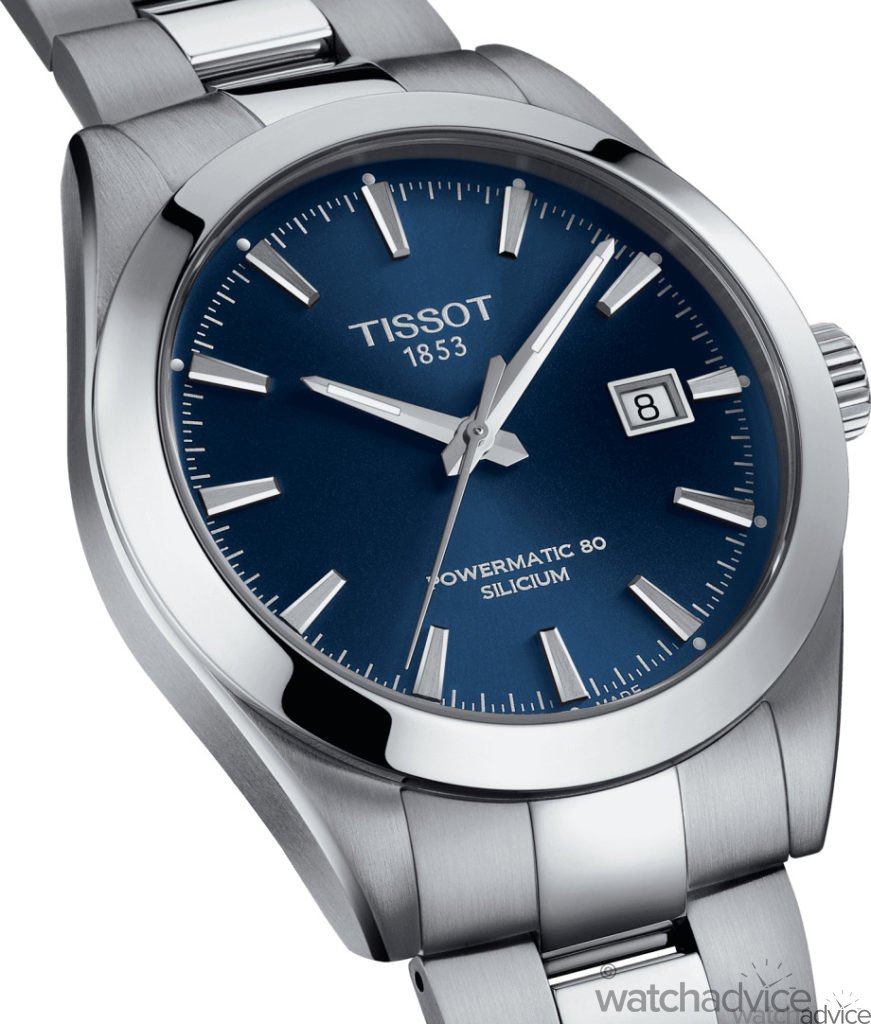 But Tissot have taken it a little further with the inclusion of a silicone hairspring to the already impressive 80-hour power reserve movement.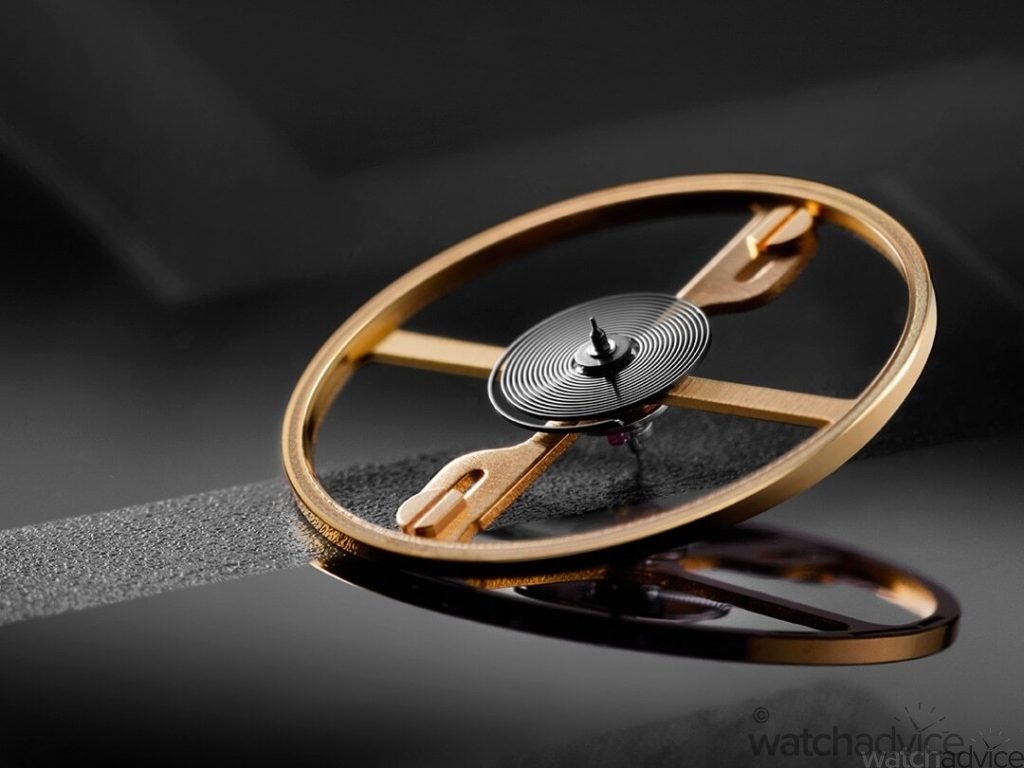 Visually and mechanically this watch is a hit, Tissot also include a sapphire display case back and custom rotor work for your enjoyment. The watch sits low at just 11mm thick so it can slide under a cuff, it features a domed sapphire crystal for scratch resistance and an elegant push button release butterfly clasp.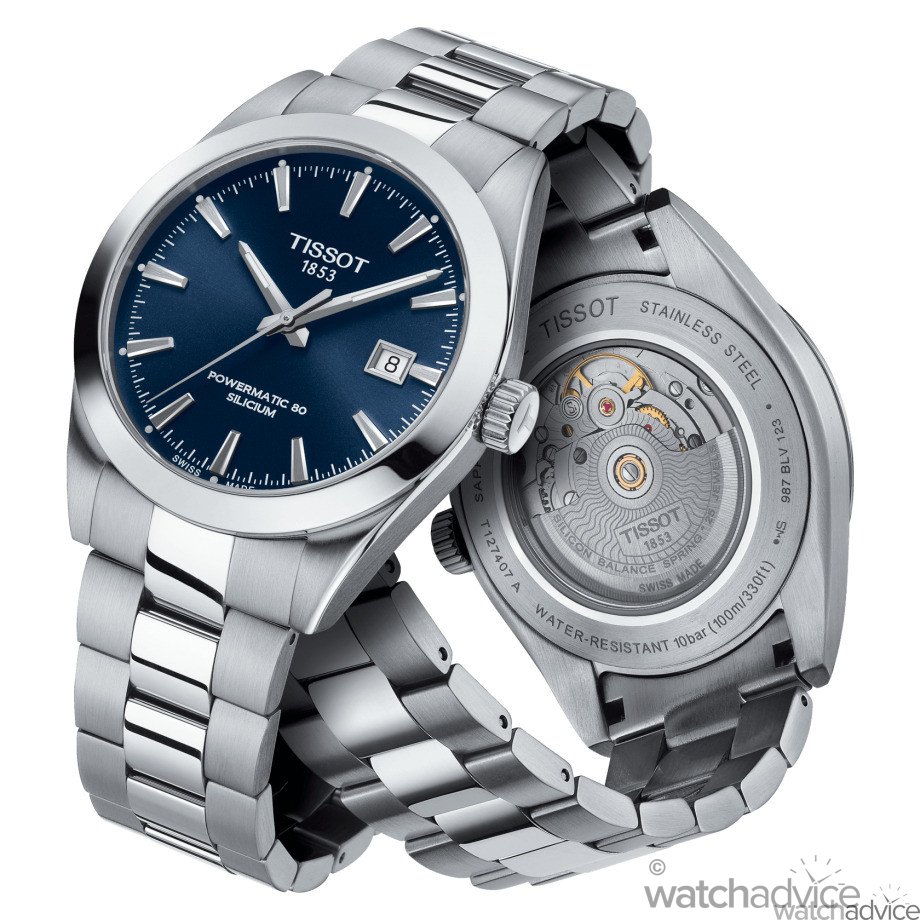 The Tissot Gentlemen Powermatic 80 Silicium is available now for an RRP of $1225.00 AUD.