Zenith has updated the Defy 21 El Primero with a new colour that's a world first in watchmaking. It is said that of all the colours the human eye can perceive as frequencies of visible light, violet has the highest frequency of all. For the first time in history, Zenith has decided to use violet as the tone for a chronograph movement, which in this particular case is the 1/100th of a second El Primero 21 chronograph calibre. Pairing such an intense colour with arguably the highest frequency chronograph in regular production seems like a natural fit.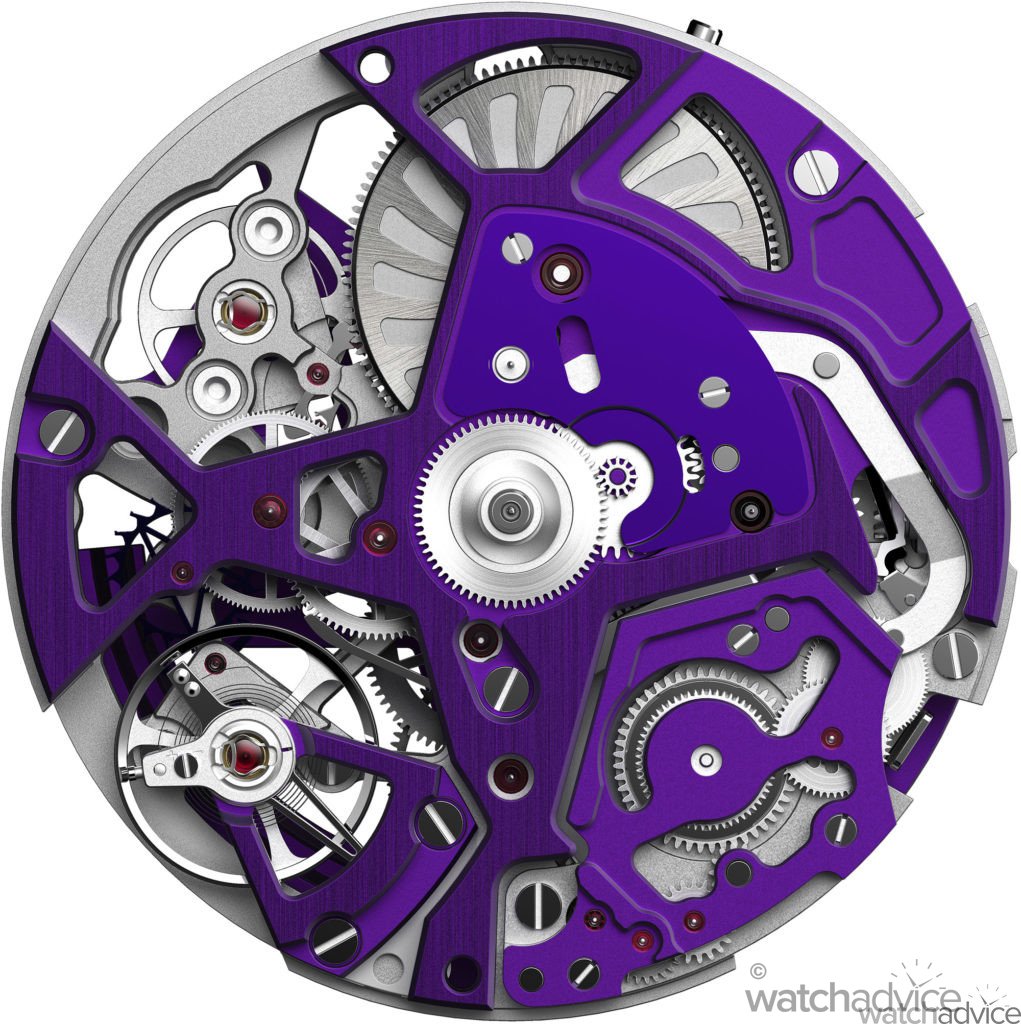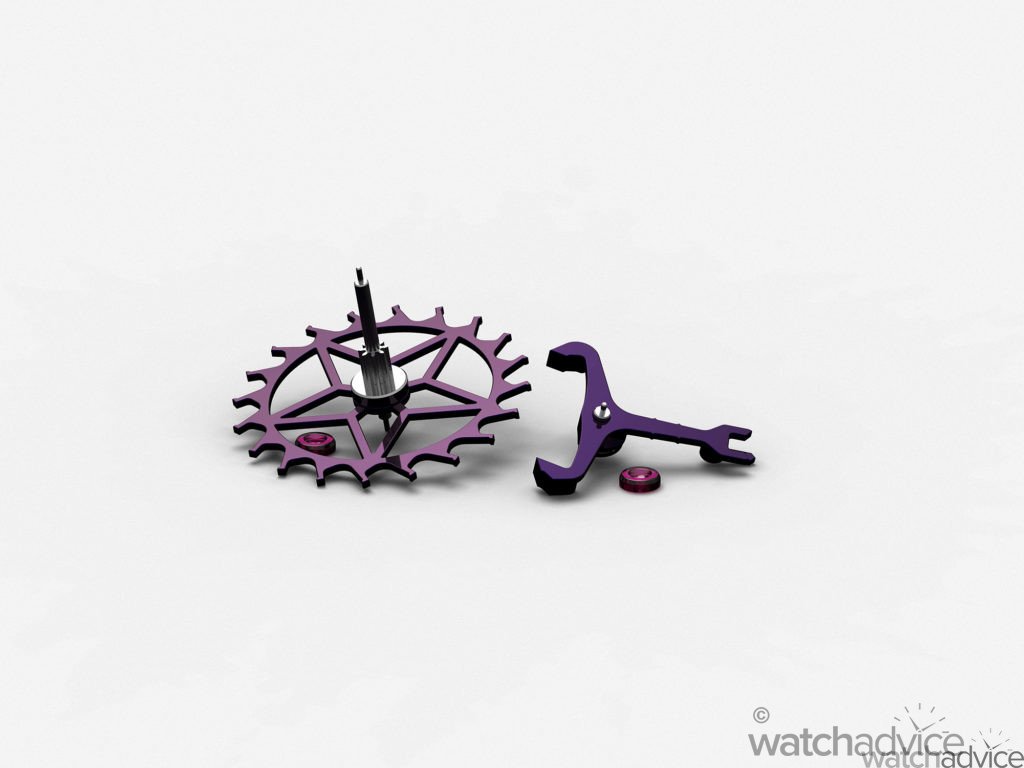 In the past 100 years or so, violet was a much sought after colour-dye for garments. The production of the colour violet was a closely guarded secret, especially by civilizations such as the Phoenicans. As with human nature, the rarity of the colour made it much sought after, but this was amplified further simply by the natural beauty of the violet tone. In the modern world, violet tones portray confidence and to be daring, from being applied onto sports cars and bespoke tailoring. To be used on watches, however, is something that we don't see enough off, or even at all.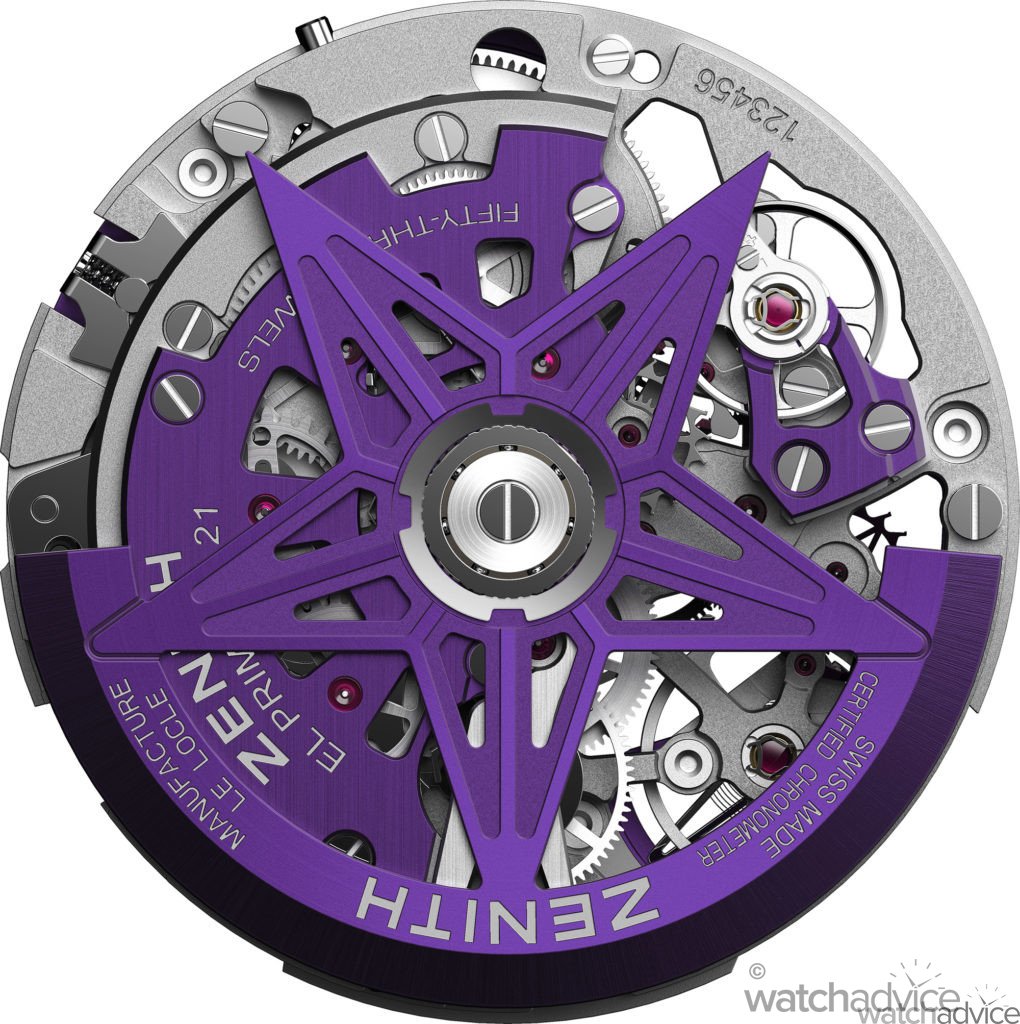 Although the unique violet 1/100th of a second El Primero chronograph movement is the main talking point of this watch, there are a few other noticeable differences that set this timepiece apart from other Defy 21 models. The 44mm casing now comes entirely in matte microblasted titanium finish, which certainly gives it an appealing difference from the rest of the case materials used in the DEFY 21 collection.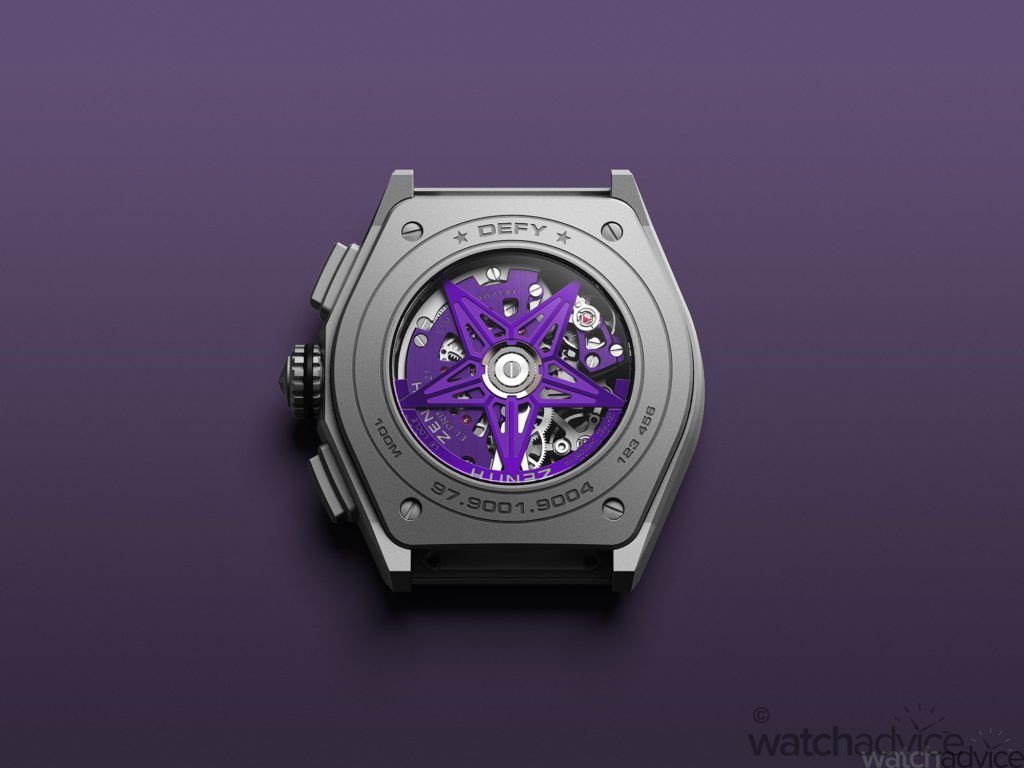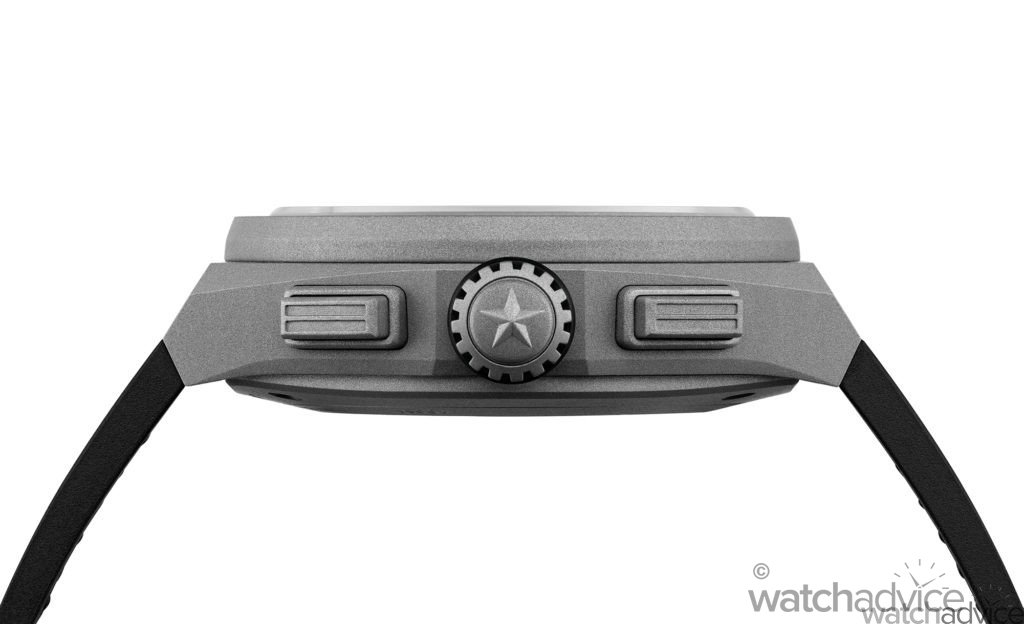 The other notable difference is that the counters at 3 o'clock, 6 o'clock and 9 o'clock are now closed counters. In previous models of the DEFY 21 collection, the counters would be open to show more of the movement underneath. By having closed off counters, Zenith have been able to balance showing just the right amount of violet in the movement, without reducing the readability of the dial. Unlike the DEFY 21 full carbon model, Zenith has opted to keep the hour indices, hour and 1/100th chronograph hand all with rhodium-plated finishing. This not only further helps with the readability of the watch, but also helps to distinguish the violet and matte colours more.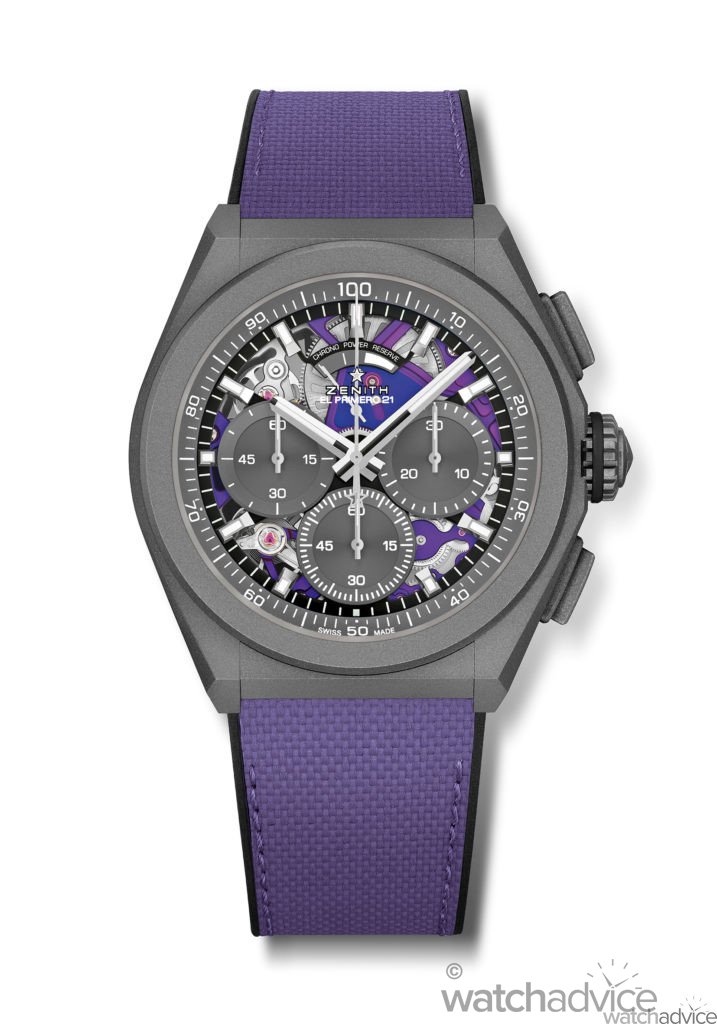 The violet in the 1/100th of a second El Primero chronograph movement does stand out in this DEFY 21 model, probably more so thanks to the contrasting effect provided by the matte casing. The violet colour can be further enhanced by pairing it with the violet fabric effect strap, which comes with a micro blasted titanium double folding clasp, to match the matte of the casing. Zenith's use of violet on the El Primero DEFY 21 model can quite simply be summed up as a visually striking creation.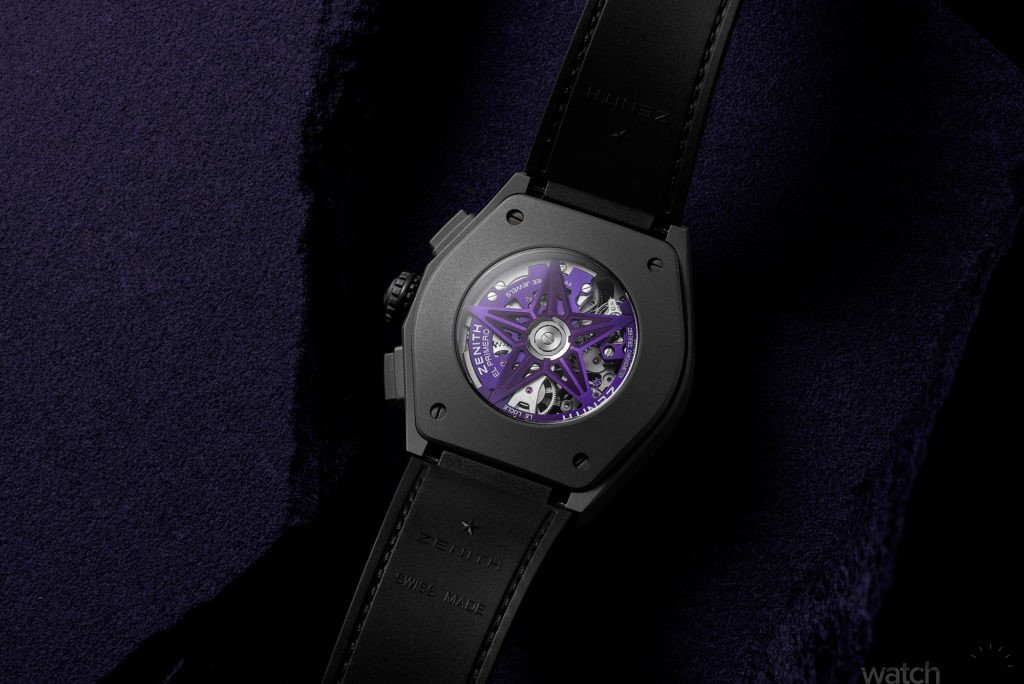 Australian Pricing: $19,400.00
Availability: September 2020