Hublot have celebrated their 40th birthday with a Big Bang, by opening their largest flagship store in Tokyo. 2020 is the luxury Swiss brand's 40th' anniversary, and this was the opportune moment to unveil the Hublot Boutique Ginza.
This flagship store comes as the 6th instalment of boutiques around the world for Hublot after; Place Vendome in Paris, Rue du Rhône in Geneva, 5Th Avenue in New York City, New Bond Street in London and Heritage in Hong Kong.
The new boutique named "Hublot Tower" is present in the iconic location on Chuo-dori Street, Tokyo. The Hublot Tower is a hard one to miss. Standing at 56 meters high, the black walled exterior makes the tower stand out from the opposing buildings. As with their watches, Hublot loves to stand out from the crowd. The Hublot tower in Tokyo, is the brand's most artistic and stylish boutique. Even the building's exterior glass panels have a stylistic feature that makes it iconic and noticeable. The laminated glass panels scattered with mirrored pieces have different sights from different angles. During the daytime, it will reflect sunglight to create a beautiful glitter effect, while at night a luxurious glow appears to emanate from within the tower.
Across three floors on the Hublot Tower, clients and visitors will be treated to an immersion of what the brand is about. On the ground floor, Hublot's whole collection will be displayed, with a VIP room located on the second floor and an exhibition area on the third floor. The interior of the boutique is just as artistic and stylish as the outside. It features the brands largest retail space at 330 square meters, while also showcasing the use of different materials through the floors. From leather chairs, ebony tables, floors of marble or carpet to an impressive staircase made of zigzag laser cut mirrored stainless steel, Hublot has bought together unique set of materials to create a sense of luxury. One of the highlights of the boutique is also the crystal chandelier installed on the vaulted ceiling measuring almost 9m high, which is a rarity for japan. Much like their watches Hublot have thrown a lot of artistic flavour to the interior of the boutique, by displaying pop artworks depicting Hublot timepieces and movements on the walls, which stretch from the floor to the ceiling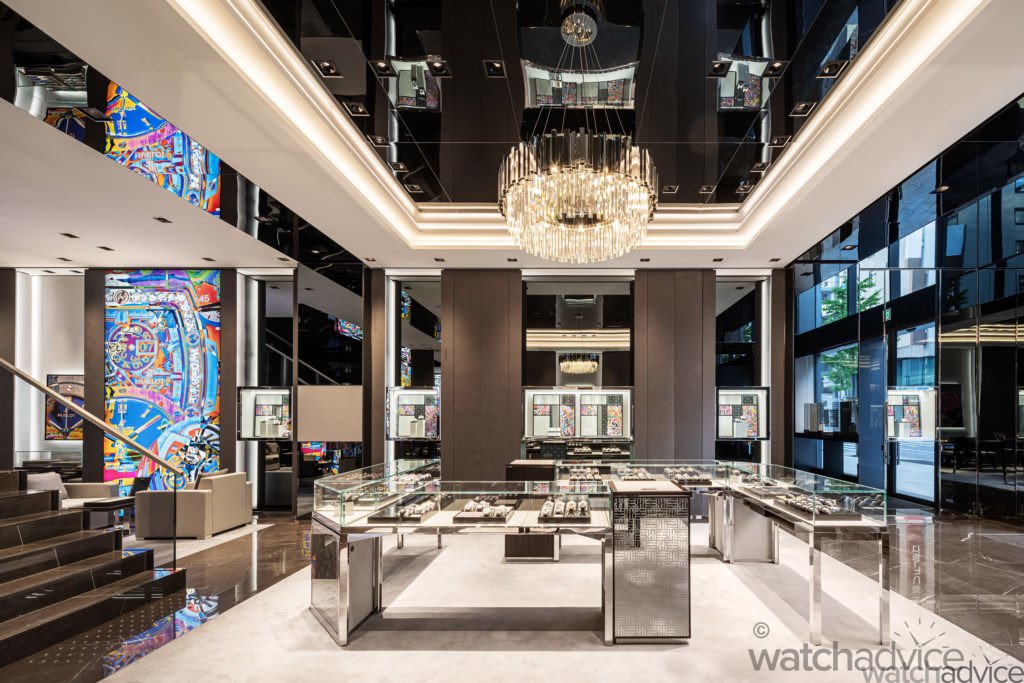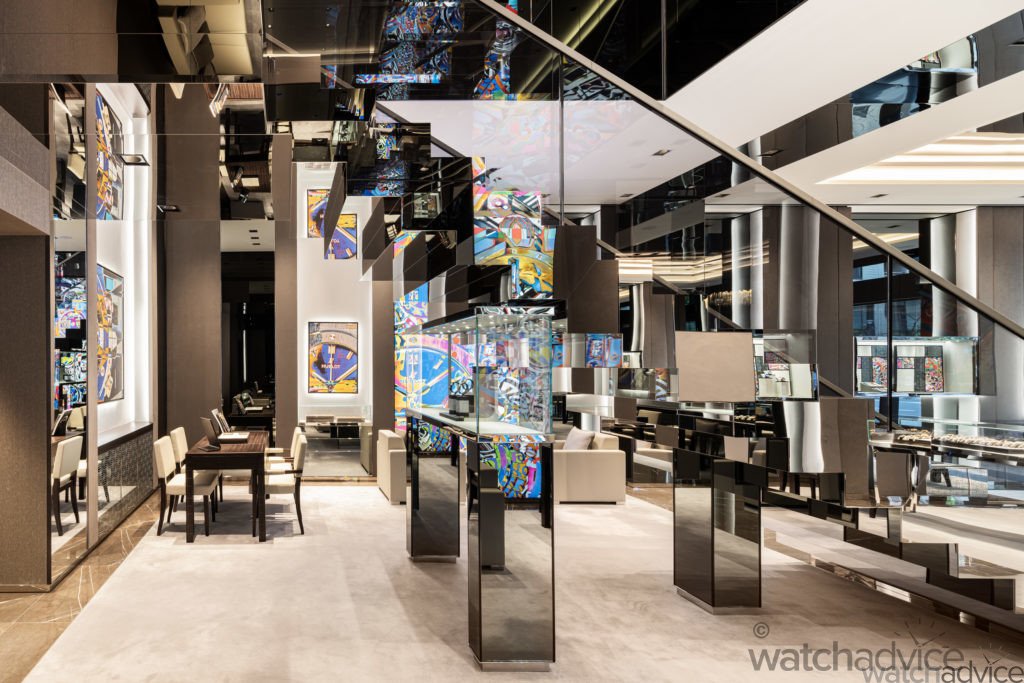 Hublot's brand concept of the "Art of Fusion" certainly has not been lost in their new flagship store, with different materials and unique designs all coming together to convey a sense of luxury and art.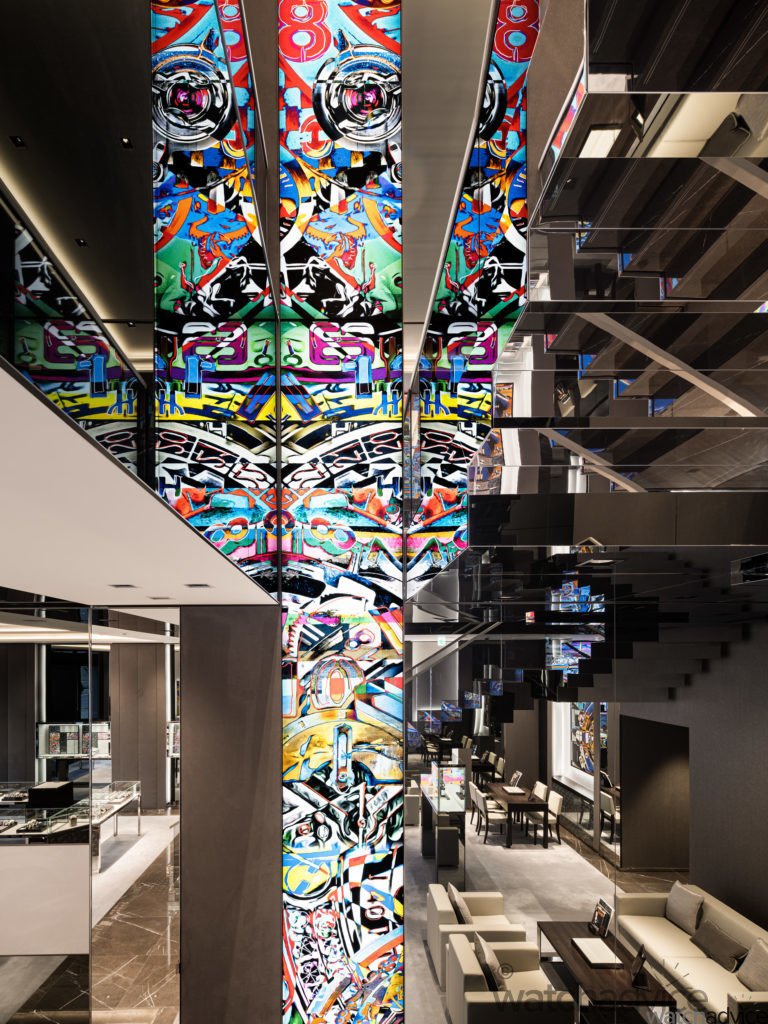 The CEO of Hublot summed up the unveiling of the Hublot Tower best;
" We are honoured to celebrate the opening of our new flagship Boutique in Tokyo. In only 40 years, Hublot has seen many firsts and many successes, and today is again another milestone for our Maison. We have long had presence on the most prestigious streets in the world's metropolises and from today in Japan too, our number one market. The "Hublot Tower" is a symbol of the fusion of modernity and tradition that we ardently pursue and uphold in all our actions." – Ricardo Guadalupe