My journey into watches, like most men, started with my father. Throughout my childhood I was always staring through the window of a watch store with my father. Growing up in the United Kingdom meant that there were regular trips into mainland Europe, and this meant plenty of trips into watch stores.
I was always drawn towards the bigger name brands of the 90s and early 00s. Unfortunately the design language of the time was very much that bigger means better. Now I am by no means a large man and have never been mistaken for one, so finding the perfect watch had always felt like an impossible task.
Enter Cartier.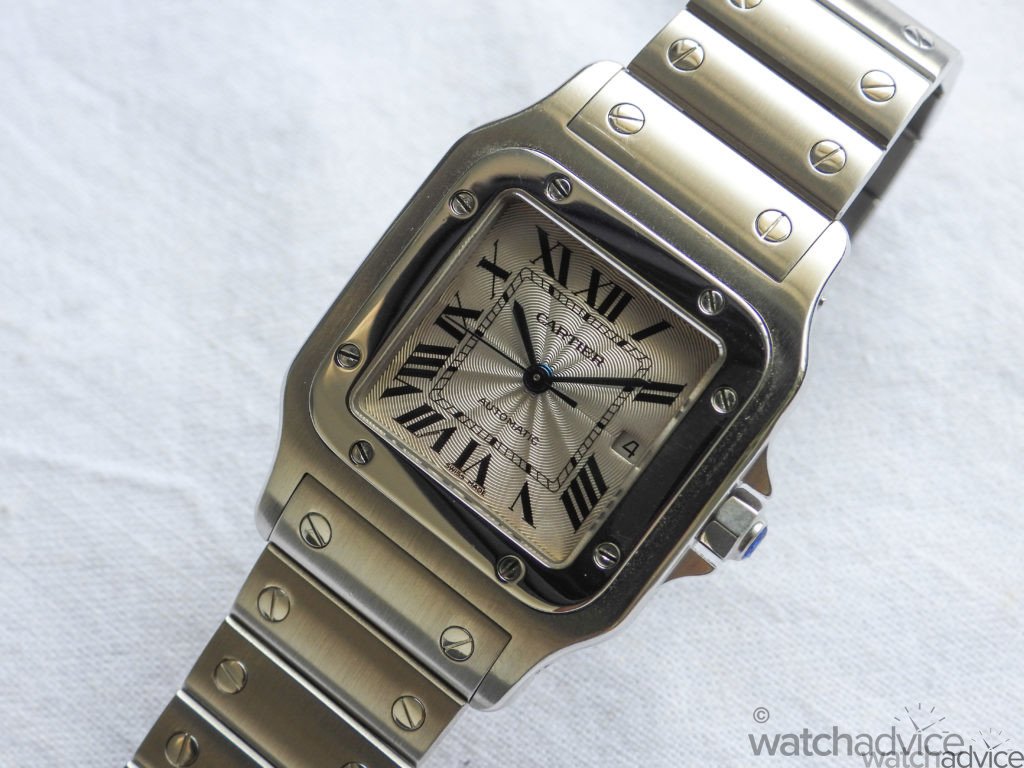 I have always been drawn to the brands more classical designs, the tank and tank Louis especially. I had spent a few years looking at various models of Cartier tank knowing that I was drawn to it but the slender design and flat case had never felt quite right on the wrist. Then in 2018 Cartier released their updated Cartier Santos and I had found my watch.
I spent 2019 trying on various models of the new Santos, dragging my loving and very patient wife into my local Cartier boutique to try and find the right one whilst she browsed more sparkly items in the store.
I am one of those people who needs a date on my watches and so when Cartier released their update on the Santos with no date on the small and medium sized I was sized out of the purchase. The large size does include a date function but comes in at 40mm and wearing closer to 42 – 43mm due to the distinctive case design meant it felt like a saucer on my wrist.
What followed was weeks of scrolling through endless websites looking for a Cartier to fit. Eventually I found the Cartier Santos Galbee and I was instantly in love with the watch and knew that I had found what I was searching for. I remember clearly the moment that I found the model in an article from years past, the Guilloche pattern radiating across the dial as though its bursting from the centre pinion was like a beacon shining out through the endless variations of Santos. The blue sapphire set into the hexagonal bolt crown was perfectly nestled between the sharp crown guards. The Santos Galbee for me, represents the perfect melding point of formal and sports, it is a watch for all occasions with a dial that grabs you from across the room.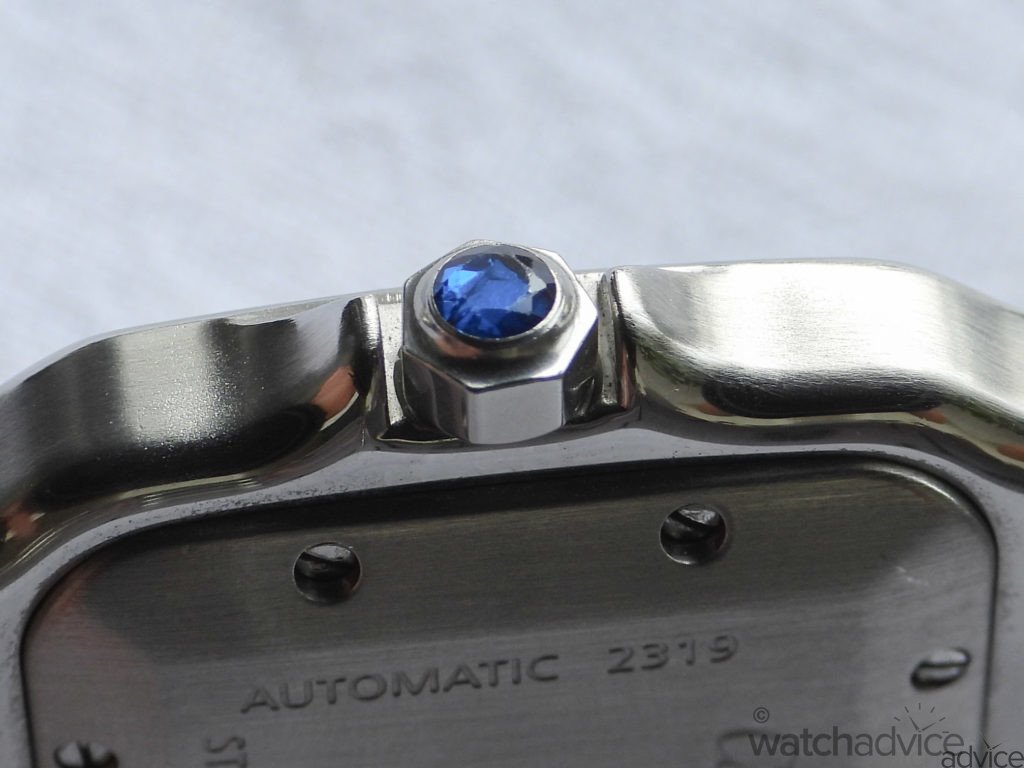 I must have asked every watch dealer from here to Timbuktu if they could get me one but time after time I went home empty handed and dejected. Eventually I found a website for a jeweller in Madrid, Spain who had a number of different Cartier models and even a two tone Santos Galbee, but no steel models. I sent an email to the store using Google translate desperately asking if they had one or knew of where I could find one. Within an hour I got a message back in Spanish. They had one in store but not online and they would sell it to me.
Being in Australia meant that there was an infuriating delay for communication. A number of poorly translated emails back and forth and i had purchased my Santos.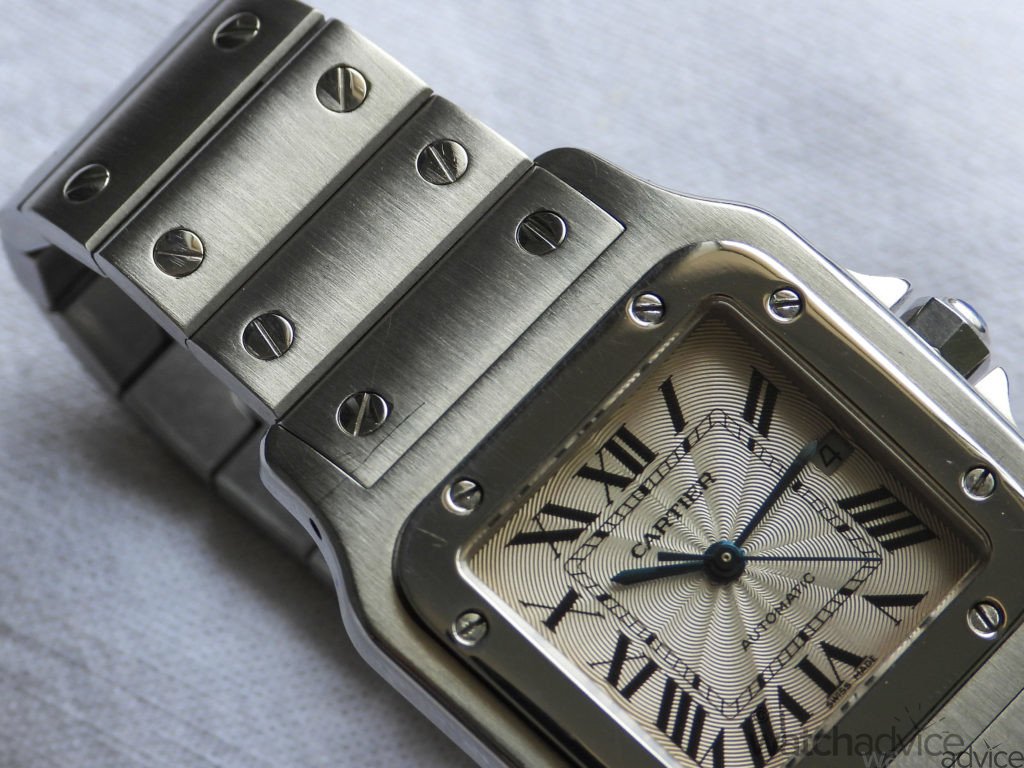 I learnt from the jeweller that the watch had been purchased new in 2000 by an older Gentleman in Madrid as a dress piece. He had then placed the watch in his wardrobe and promptly forgotten about it. 18 years later he walked into his local Jewellers and sold it to them, 2 days before I had sent my email. Within 3 days of purchase the watch was on my doorstep, original box and papers too. I was home alone at the time and sent my wife a series of increasingly excited text messages after unboxing the piece. She was due home with our two small children any minute and needed my help with a task that clearly was no where near as important and getting this watch on my wrist. Knowing how impatient I am and sensing that I was of no help to anyone without getting the watch resized and onto my wrist, my wife sent me out the door to have it done.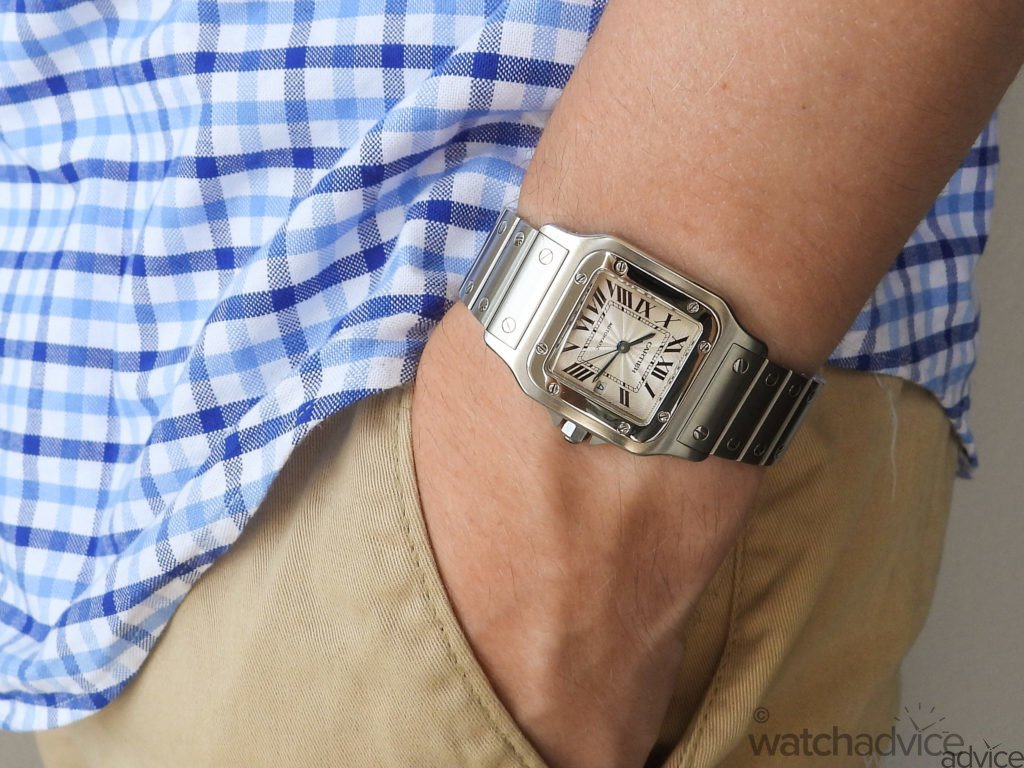 The fit was perfect, I had my perfect watch.