Earlier last month, Casio released one of the latest colourways for the G-Shock GA-2100 series, or better known in the watch community as the "CasiOak". The latest colour for the CasiOak sees the watch donned in full grey, from the dial, the bezel down to the rubber strap. This grey model (ref GA-2110ET-8A) comes as part of G-shock's latest Eart Tone Color series. 
Casio states that "These timepieces combine the toughness that has been very much a part of the G-SHOCK since 1983 with designs and hues that bridge the gap between urban and outdoor, everyday and extraordinary, and a wide range of different fashions."
Compared to some of the other popular colour variations released for the G-shock GA-2100 series, such as the yellow, green, black and camo, the all-grey look is certainly refreshing for the GA-2100 collection. Subtle yet still certainly noticeable, the all grey "CasiOak" is quickly becoming a fan favourite of ours.
The dial and strap almost have matching grey hues, while the bezel is a darker tone which helps to break up the grey tones. The hour markers are done in a darker grey tone as well, which makes the readability of the time easier. The white lume on the hands do also help with the readability factor of the dial. The day indicator at the 9 o'clock position could have been done a little better as due to its light grey colour, it somewhat blends with the dial background.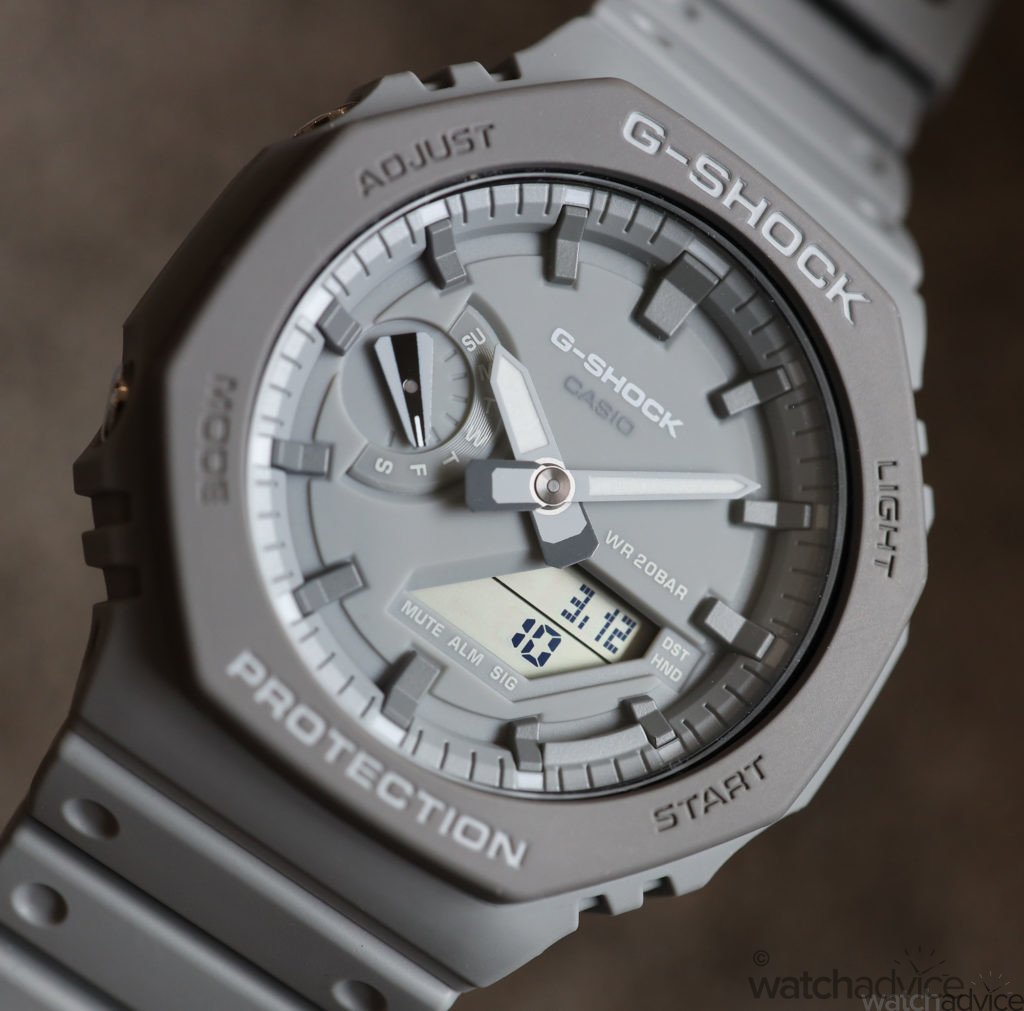 While it may not be as popular as the black models, all grey certainly provides a subtle yet different take. If you are after a model from the GA-2100 series and want a colour that's not so "in your face" and provides good readability, then look no further than the GA-2110ET-8A!
Australian Pricing: $269