In 2015, on the top of Cecils Peak overlooking Queenstown, I got down on one knee and proposed to my wife. With the helicopter sitting quietly in the background, we sipped champagne, enjoyed a picnic and soaked in the view from what felt like the top of the world.
The journey of me finding my best friend and partner in life, was crowned with that little ring on her finger and was the start of our lives together.
Little did I know, I had also started another journey – finding a watch for our wedding, which my dear wife insisted on buying.
I knew I didn't want a Rolex. That was boring; predictable. Now, through my watch journey I've come to appreciate Rolex for its robust craftsmanship, I had a strong view at that time, that people who wore Rolex lacked taste and sought status. I wanted something more personal.
Fast forward a couple of months to a Saturday afternoon. My friend called and said he's about to go into J Farren Price to buy a watch. He was going through a separation (almost the opposite reason for buying a watch to mine) and we joked that he was buying a 10K watch to feel better about himself. As I and another friend joined him, he was settling on a diamond studded DateJust.
My eye caught the Panerai display. I had seen these beautiful simple and interesting pieces. In a corporate world where everyone wore a Submariner, Panerai's were un-mistakable on the wrists of gentlemen around the city and when I was in Europe on business. There was something very cool, refreshing and powerful about them.
As I tried a 44mm Luminor on, my other friend commented how much better it looked than than a DateJust – as my mate held his receipt in his hand.
Banter aside, as the 44mm case sat on the wrist, I knew that the Panerai was unique. It felt amazing.
I had always been interested in watches. My parents had bought me a beautiful Longines chronograph when I graduated from law school. I bought my self a Rado dress watch when I turned thirty. However, I was extremely conscious of not having my fiancé buy me a watch that was too expensive.
Doing some research, I came to the conclusion that the base models were the most authentic to the brand, and I really wanted a logo on my dial.
The PAM logo has an intertwined "O" and "P" for "Officine Panerai". The characteristic letters have arrows pointing upwards and downwards. Since 1916, Officine Panerai have filed patents for instruments for the Italian military in two separate areas. Tools to be used deep under the sea such as depth gauges and time keeping instruments for the Royal Navy. Secondly, for landing systems and lighting systems used in the air by the Royal Italian Airforce. The arrow from the O pointing up and the P pointing down, indicate Panerai's expertise of instrumentation high in the air and deep under the sea. I thought this was pretty cool.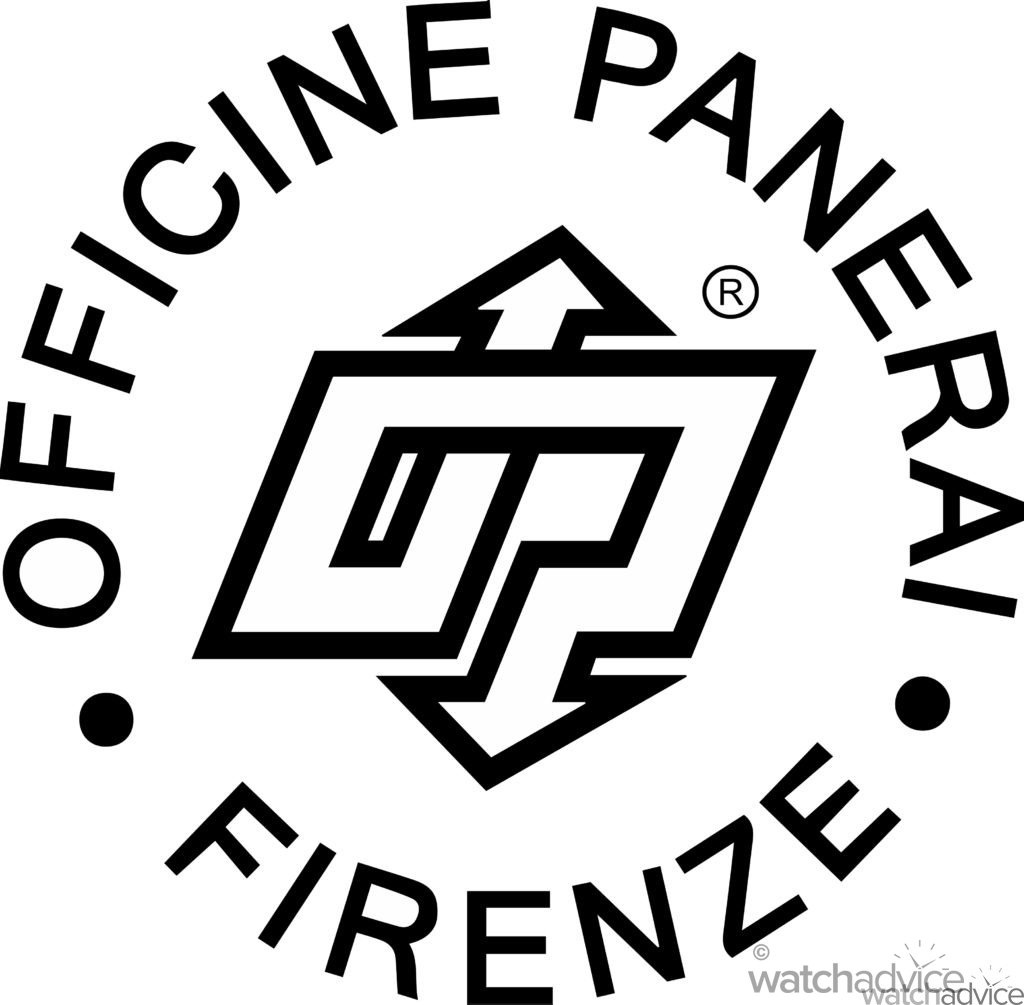 Further, in stark contrast to the branding jauggernaut of Rolex, Panerai were not originally a luxury brand, nor even a watch brand. They were a highly sophisticated manufacturer of precision instruments. Building tools to be used in the harshest of environments by the toughest of men. The heritage of Panerai screamed of its old soul.
I dropped into a couple of dealerships in Sydney during the year to inquire about the watch I wanted, a Panerai reference PAM00005, or the PAM 005. I was usually met with a whimsical smile and comments that it was hard to get and there was none in stock.
Although I considered myself a "watch guy", I wasn't deep into the hobby. Not deep as someone reading somebody else's watch story may be (that's you, dear reader). Certainly not deep enough as to write an online article about my own watch story – type of "watch guy".
In short, I had no idea that the Panerai hype train was in full steam at the time. In 2015 certain Panerai models were difficult to get at authorised dealers, and the secondary market prices sky-rocketd. I'm proud of my naiveite at the time. I wasn't looking to buy a PAM because it was hot. I genuinely loved the aesthetics of the watch, how the Luminor case felt on wrist, and the heritage the brand – and had no idea I was chasing something so difficult to catch.
This was also a time, when I remember Hulks being available in display cabinets. I didn't even bother to try one on. But that's a story for another time.
I started to think Australian dealers didn't get enough stock. My fiancé and I were planning to travel to India for wedding shopping over the Christmas break and HK and Singapore were stops along the way. Again, naively, I thought I'd easily find my PAM 005 in Asia.
2 January 2016, three months away from our wedding and after getting rejected from another boutique in Singapore for the PAM 005, I was feeling pretty dejected. They had offered better and newer PAMs. Eight day power reserve's, GMT's, and date functions. My wife-to-be was super happy to buy these instead, despite the prices being almost double. But apart from not wanting her to incur such an impost, I felt that nothing was as pure as the base model PAM 005. Logo dial, small seconds (absolutely perfectly situated on the 9 indices), the unique patented crown guard, and and an ever important COSC certification. This, in my eyes was perfect.
To give you an indication of the PAM hype, I had read about a charismatic salesperson who was infamous for taking deposits on hot watches and never delivering. It turns out this fellow had moved around the dealerships, and funnily enough at an iconic store in Singapore, we found ourselves face to face with him. He talked us through what was happening with "in demand" watches in Singapore, how the market worked and how the ultra-rich were willing to pay whatever is required to get hot pieces. On his wrist was a PAM 005.
Needless to say, I did not find my wedding watch in Singapore or anywhere else in Asia.
Back in Sydney, one month out from the wedding, I woke up with renewed inspiration. I googled every authorised dealer for Panerai in Australia, and started making phone calls.
Sydney, three calls, nothing. Melbourne, three dealerships, nothing. Perth, No. Adelaide, No. Brisbane, the last place I called, and last on the list – The Hour Glass.
"Yes sir, actually we have one last Panerai 005 in stock. If you can come pick it up within 24 hours, we'll hold it for you and its all yours."
I was ecstatic. Over the moon. I called my fiancé and she was ecstatic. I looked at my calendar, moved around meetings and with encouragement from my partner, I booked flights. Within 24 hours, I had flown in and out of Brisbane, with the watch in hand. It felt ridiculous to be obsessed with this material object, but somehow so special at the same time.
I grew up in Brisbane. It was an overgrown town in the 1990's, isolated to the troubles and excitement of the rest of the world. It was safe and comfortable, but lacked the global promise a young ambitious person needed. I studied university in the Gold Coast, and thought I had 'gotten out'. My career took me to Germany followed by interesting stints in Mongolia, India and finally back to Sydney where I would meet my wonderful wife.
Finding my watch in Brisbane, was special. The service from the The Hour Glass was exceptional. It brought me back to my hometown and reminded me why it was a great city.
My wife officially gifted me the watch before our wedding and I wore it on the day we got married. I wore it on our honeymoon. I wore it everyday, on trips all over the world and I held my beautiful baby daughter when she was born wearing this watch.
I have become more of a deeper watch guy since, with a wide collection that yes, even includes Rolex. However, this Panerai 005 is above and beyond the collection. I will never sell it; even if I have to sell everything else. I will eat less, work harder, take the bus, but never part with this very special connection to my favourite person, and all the experiences in life this object has brought to me. We have started our own journey in life, and when I look down at that Logo on my wrist, the upwards pointing arrow always reminds me of our time in the air, of that special time on Cecils Peak, on top of the world.