Earlier last month, The Hour Glass has made a comeback to its home ground in 252 Collins Street, Melbourne. The iconic Art Déco period building, which was formerly known as the "Kodak House", was used as the location to house the new Hour Glass boutique. After 3 years of refurbishment works, the new establishment houses three floors of specialty watches, with a viewing room for exhibitions and a gallery included as well.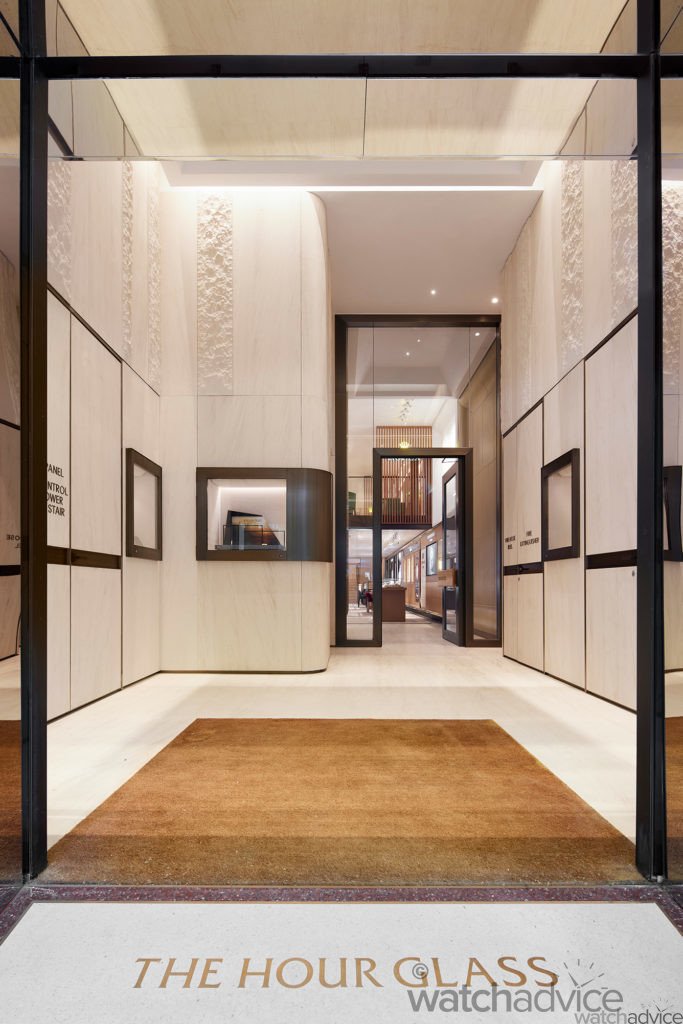 Commissioned by the Kodak Corporation, this heritage-listed Art-Deco building was designed and completed in 1935 by acclaimed architects Percy A. Oakley and Stanley T. Parkes. Other similar works within Melbourne includes the Yule House on Little Collins Street and the Equity Trustees Building on Burke Street. 252 Collins Street was designed in a way to showcase the architect's vision for the future.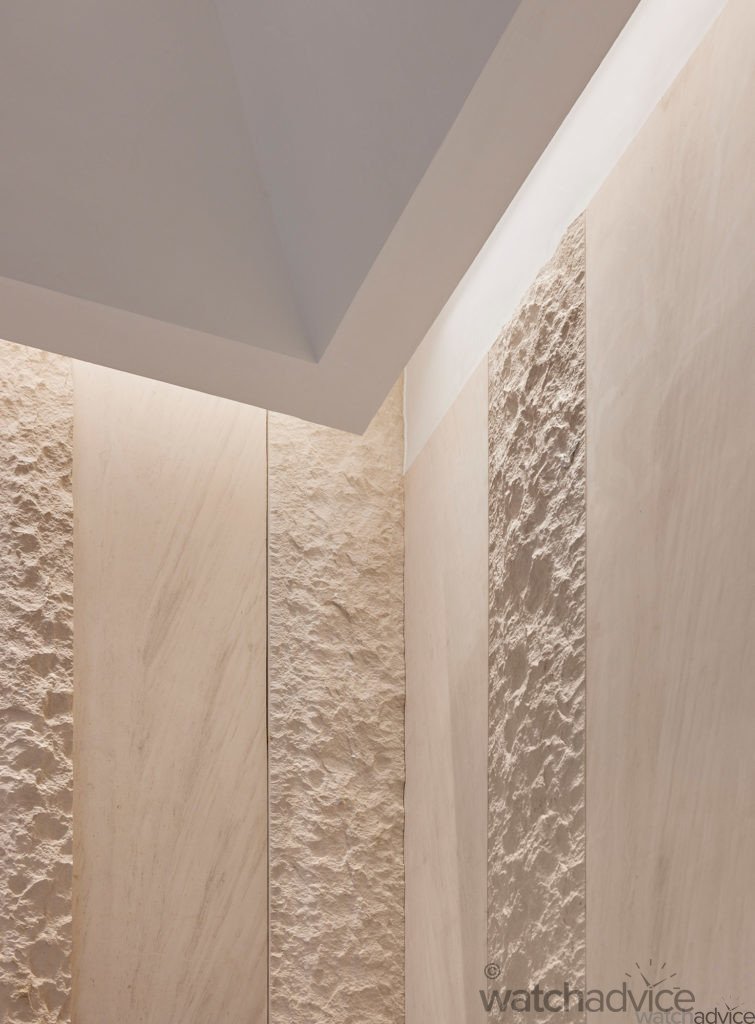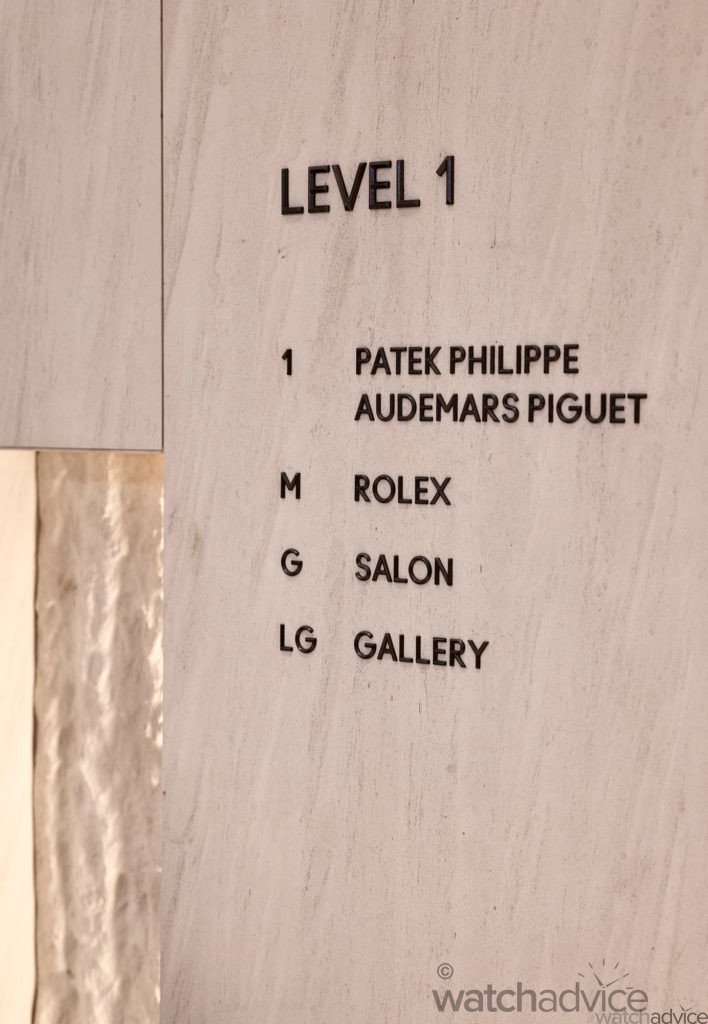 The design for this iconic building took inspiration from the likes of the Chrysler building in New York. Interestingly, once construction was completed, this building was the first in Melbourne to feature pressed stainless steel spandrels on its facade.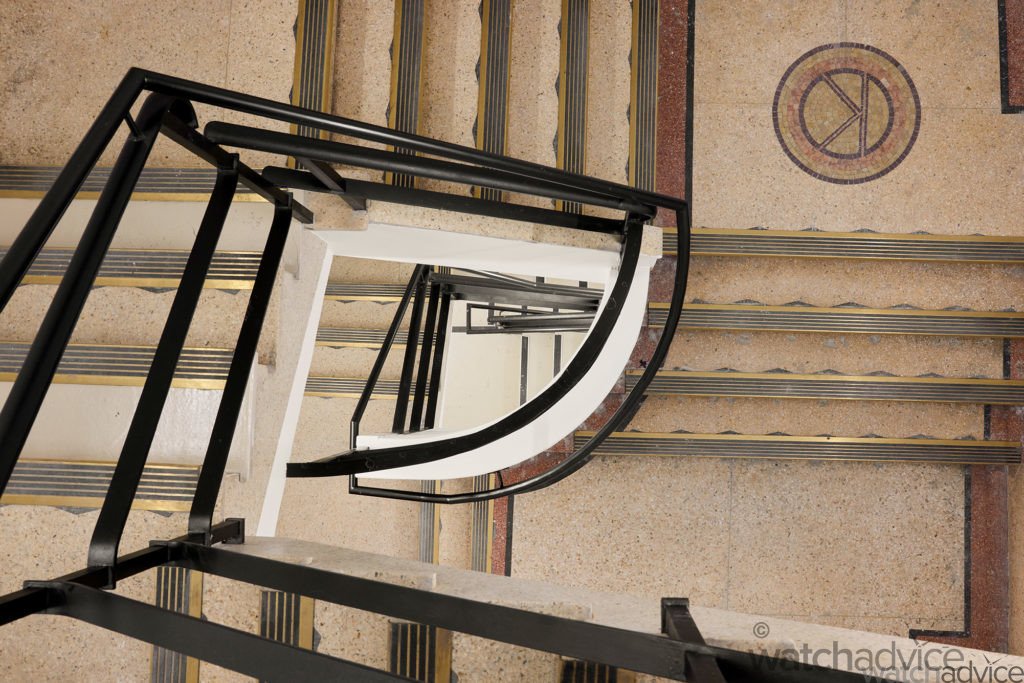 As previously mentioned, the new Hour Glass Melbourne boutique features showrooms on three levels. The boutique in essence offers clients an unparalleled specialty watch buying experience. Throughout the three floors of the boutique, a multi-brand watch experience is offered. The Salon floor features brands such as Tudor, Breitling, Chopard, Hublot, Jaeger-LeCoultre, and Girard-Perregaux.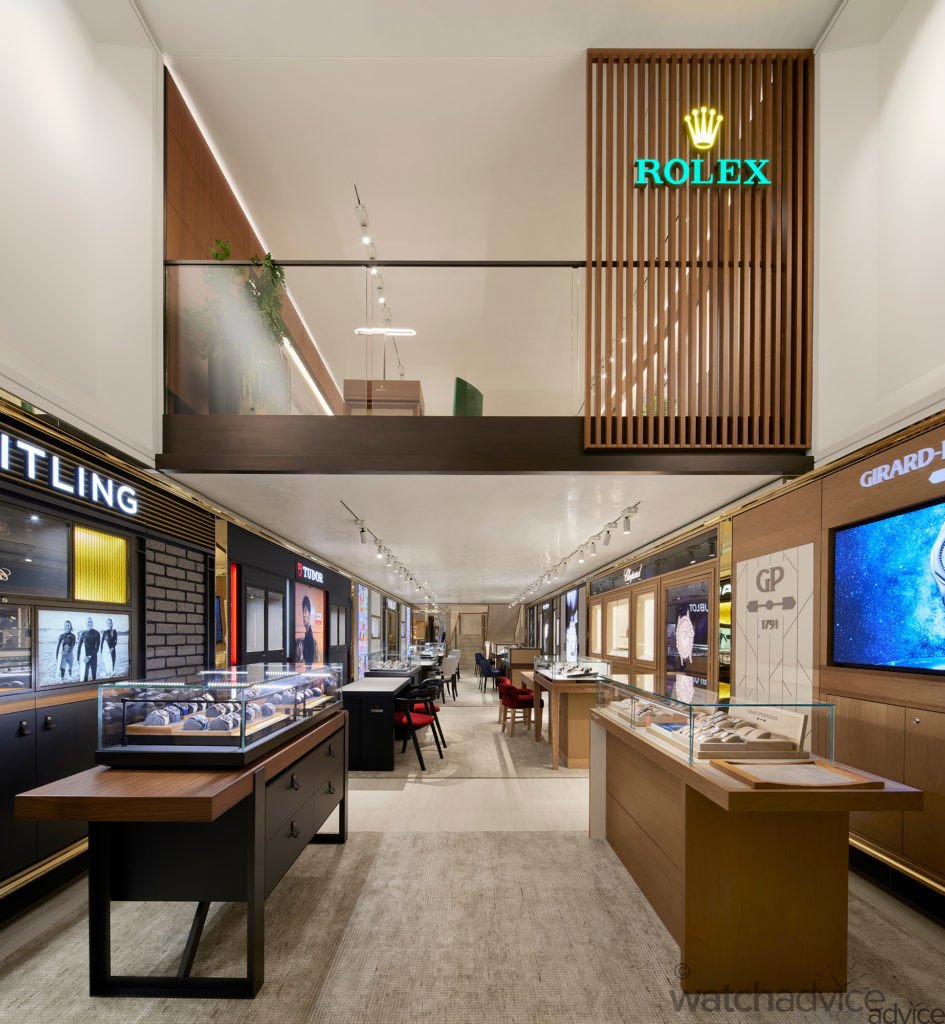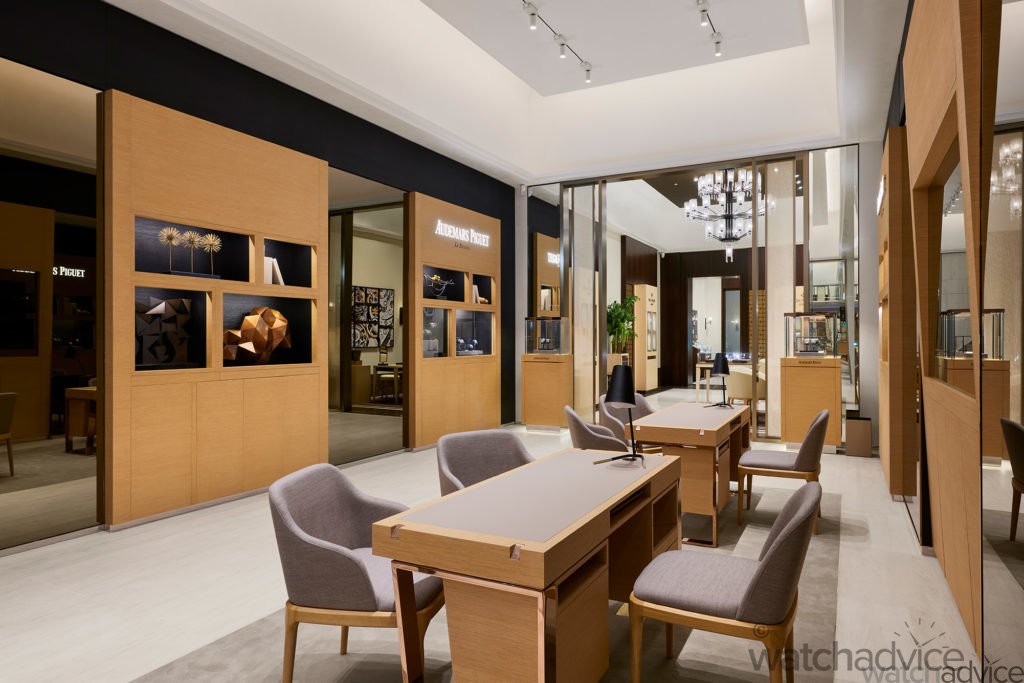 The Mezzanine floor which is located above the Salon is entirely dedicated to Rolex. The level 1 floor has a double-height volume which showcases Patek Philippe and Audemars Piguet exclusively. Within the Salon floor, a permanent 4-meter display is installed by the multi-award Japanese art collective teamLAB. This artwork is named "Continuous Life and Death at the Now of Eternity". TeamLAB says in regards to their artwork installation "The artwork is not a pre-recorded image that is played back; it is created by a computer program that continuously renders the artwork in real-time. It is continuously evolving, and previous visual states are never replicated. The picture at this moment can never be seen again."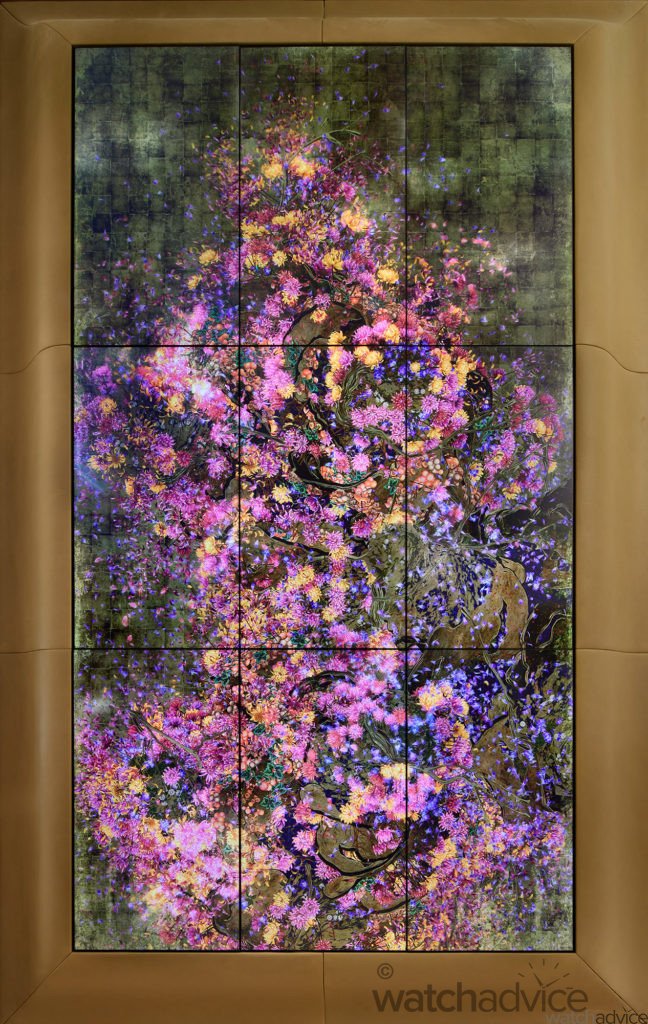 The Hour Glass Melbourne boutique continues the company's vision of advancing the watch culture by presenting timepieces in environments where it's rich in history, design, and culture. The exclusive Gallery space which can be accessed through the salon has been created especially for art exhibitions and intimate events.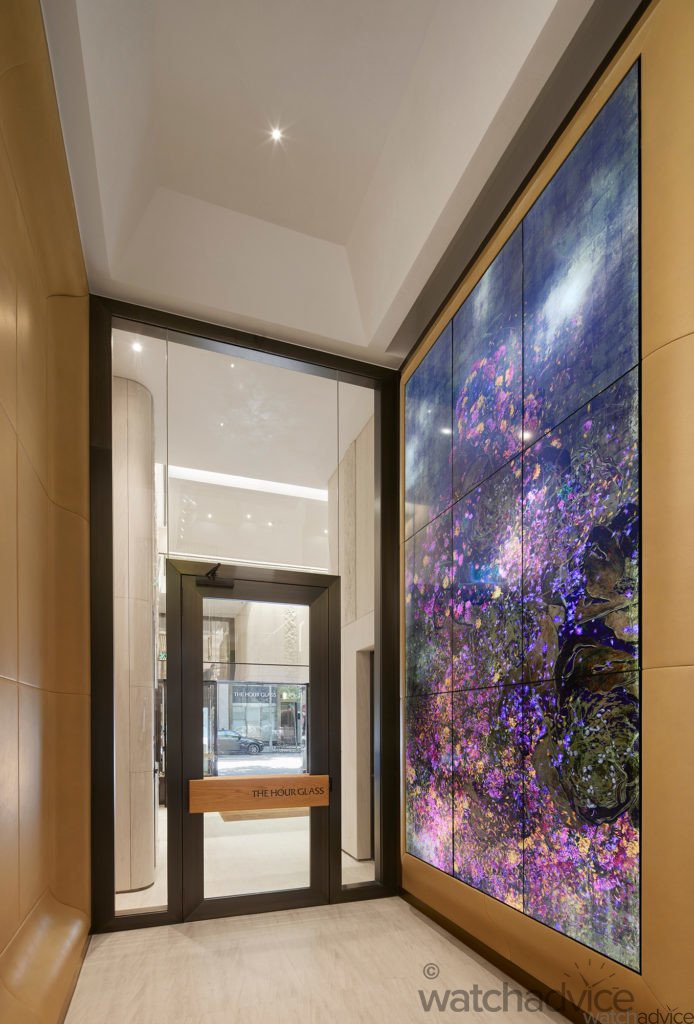 Group Managing Director of The Hour Glass, Mr. Michael Tay sums up the new boutique by saying "Our Melbourne flagship stamps a significant milestone in our 34-year journey of serving the Australian watch community. 252 Collins Street is fundamental to our broader commitment to cultivating a sophisticated watch collecting public."
Whether you are new to the watch industry or a seasoned collector, the new Hour Glass Melbourne boutique is well worth a visit, where you will find a passionate team of watch specialists looking forward to assisting you with your watch needs.