In late August this year, Seiko released a new Presage design series which focuses on the central aspect of the Japanese sense of beauty; simplicity. Japanese artisans have had a long history of creating objects and images of refinement and grace with minimal elements and no extra details. Seiko makes this concept the heart of their new Presage collection, named, Seiko Presage Sharp Edged Series.
This watch is all about making the timepiece look simple from a distance, yet upon closer inspection have minute details that make it full of beauty. The traditional circular shape and high-quality construction of the round cases are simple and catches the eye, yet when looking closer, you will notice the sharp angular surfaces. The ring bezel is sloped slightly inwards, adding to the angular design effect of this timepiece. The casing with the bracelet also incorporates many flat surfaces and sharp edges to give that shine and sparkle from all angles. The polished surfaces and the refined edges certainly provide this piece with a multi-dimensional effect.
The Seiko Presage Sharp Edged Series comes in four different watch variants, each watch offering a dial with a distinct traditional Japanese colour. The four dial colours being Shironeri which is an unbleached silky white, Aitetsu, an indigo iron, Tokiwa, the colour of evergreen trees and lastly Susutake, a brown-toned smoked bamboo colour.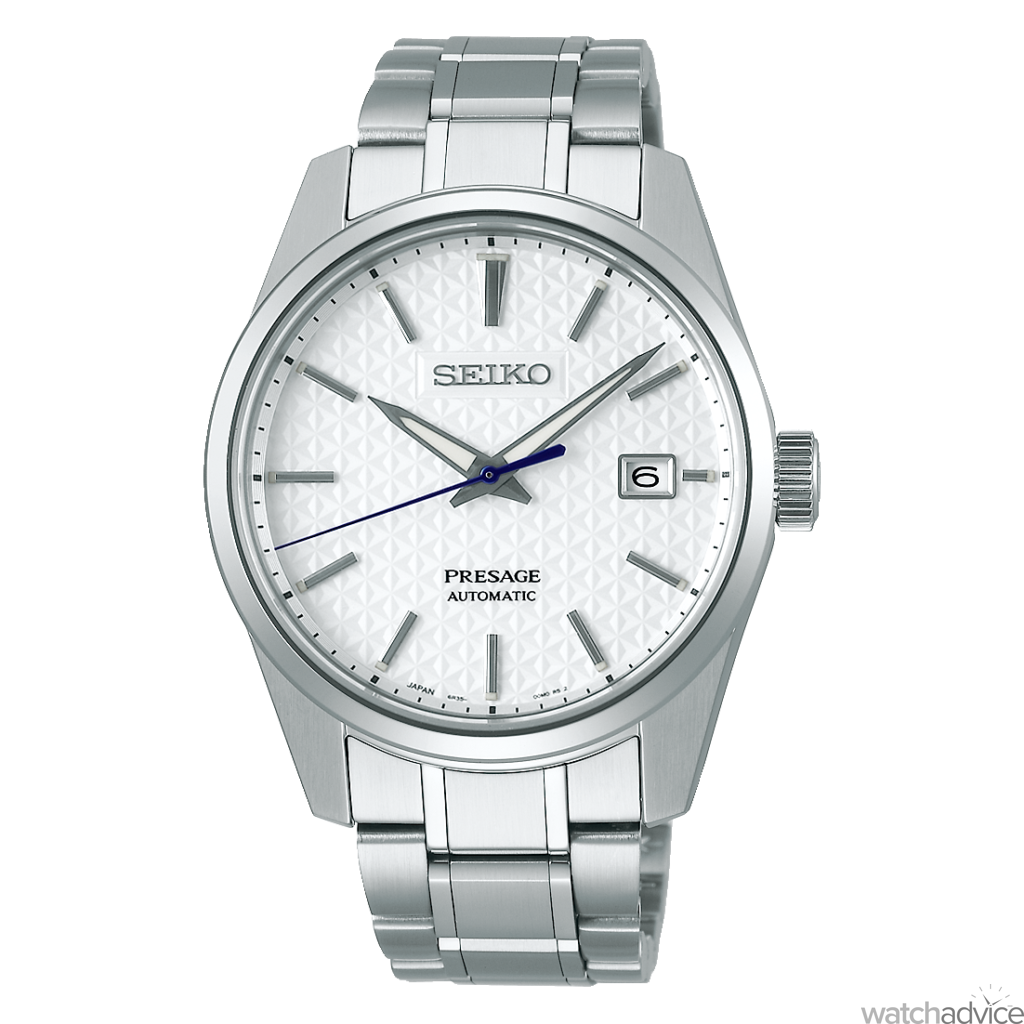 Three of the four varients come in a 39.3mm stainless steel casing with super-hard coating. The fourth variant, which is the Susutake (bamboo coloured dial) comes in 39.3mmstainless steel case with rose gold colour plating.
Besides the colour variations, the dials on these watches are beautifully done with a rich texture and intricate pattern. The dial features a simple 3-hand layout with a date window at 3 o'clock, but its the background that brings the complexity and visually stunning detail to these watches. The dial surface is compromised of a Japanese Asanoha or hemp leaf pattern, which is familiar in Japanese culture for its use in design since the Heian period almost over a thousand years ago.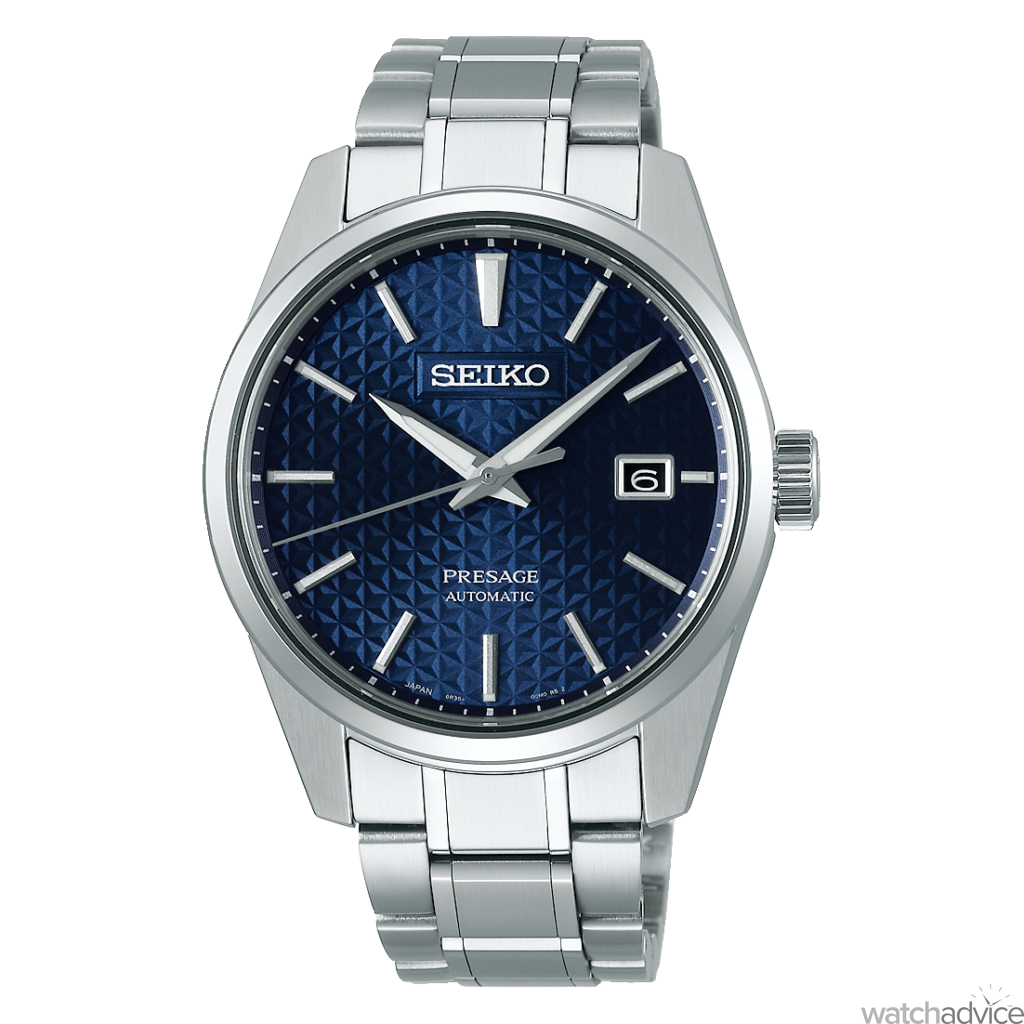 The history behind using a hemp leaf for design is that the fibres that make up the plant's stem were traditionally used to make fabrics. In Japanese culture, the leaf pattern also holds a level of significance as it symbolizes rapid, strong growth and is thought as bringing good health and fortune to the young. Seiko has used the hemp leaf pattern to create a sharply edged geometric design which gives a subtle colour gradient, similar to that of a sunburst effect as it plays with light at different angles.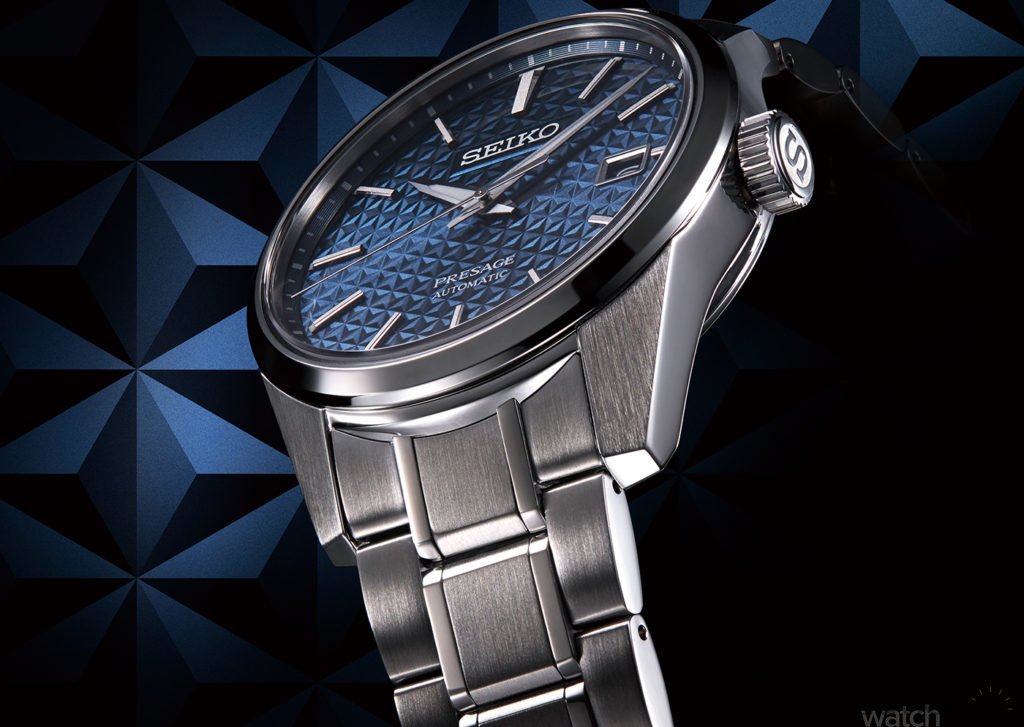 The Seiko Presage Sharp Edge Series models come equipped with a 24 jewel Caliber 6R35 movement. The Caliber 6R35 forms part of Seiko's high-performance 6R series calibres. The movement has an accuracy of -15/+25 seconds per day in normal temperature conditions. The Calibre 6R35 comes with a power reserve of approximately 70 hours, which is plenty for daily and casual wear.
Inspired by Japanese beauty and simplicity, the Seiko Seiko Presage Sharp Edged Series is sure to be a welcome hit with its sleek, refined look and gorgeous textured dial!