The watch industry has been used to two tone timepieces for nearly 100 years at this point, in 1993 Omega launched a tri-tone watch featuring the seldom seen material, Tantalum.
The launch of the 1993 Tantalum introduced the sultry blue grey tones to the watch buying public, and the material has maintained its place in the brands illustrious history ever since.
Here, we are introduced to Omega's latest tri-tone tantalum offering, the all new Seamaster Diver 300M Chronograph, in stunning gold, titanium and tantalum. The new piece is to be a numbered edition, but not limited, in similar vain to the wildly successful Omega Speedmaster: First omega in space model launched in 2012.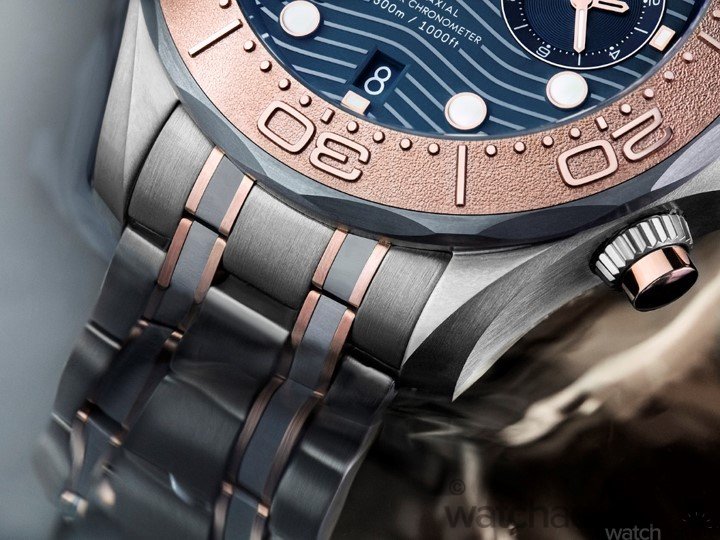 At 44mm, this Master Chronometer rated watch will offer substantial visual impact, thanks largely to the unique application of the three colourings of the metals used in its production. The bulk of the watch is made from grade 2 titanium, a light, extraordinarily corrosion resistant, biochemically inert material, able to withstand extreme temperatures. Titanium makes up the lower and mid case of the new watch, as well as the majority of the distinctive tri-tone bracelet.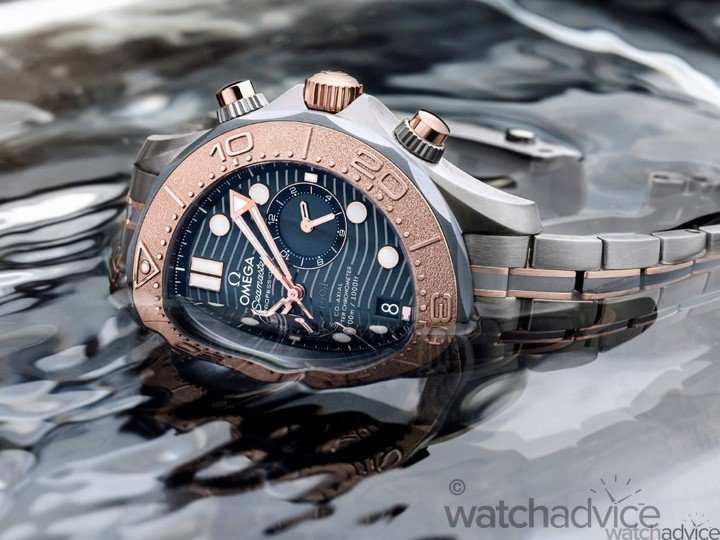 Omega's patented Sedna gold is used in the bezel ring, which features a laser-ablated diving scale, while the polished blue ceramic [ZrO2] dial sports laser-engraved waves, and sub dial rings with touches of 18K Sedna gold. On the side of the case is an 18K Sedna gold plate engraved with the watch's unique number.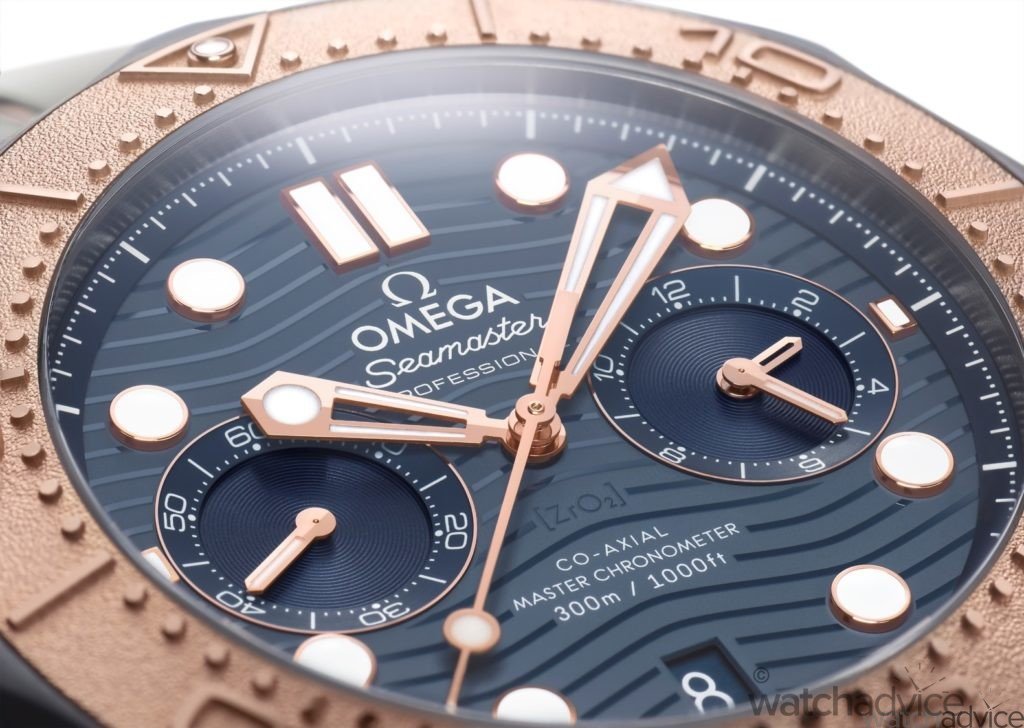 However, the use of tantalum is the real showstopper. Tantalum is a lustrous blue-grey metal that is rarer than gold, harder than steel, and highly corrosion-resistant. Its inertness makes it a valuable alternative to platinum. Dark, dense, pliable, and highly conductive of heat and electricity, it is particularly difficult to work with, adding to its rare use within the watch industry. The material is used to construct the base of the bezel and the centre portions of the bracelets mid-links.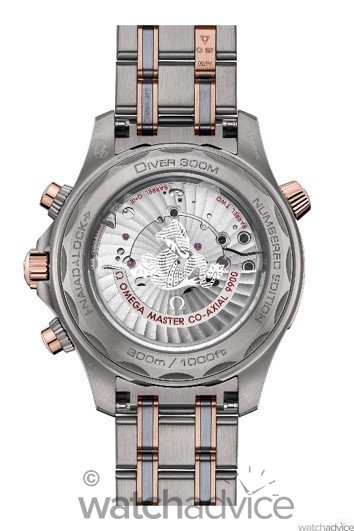 Omega released a three handed version of this Tri-tone setup in 2018 with the release of the redesigned Seamaster, that watch featuring a grey ceramic dial. The all new Seamaster Diver 300M Chronograph will feature a gorgeous blue ceramic dial for the first time in the brands Tantalum history.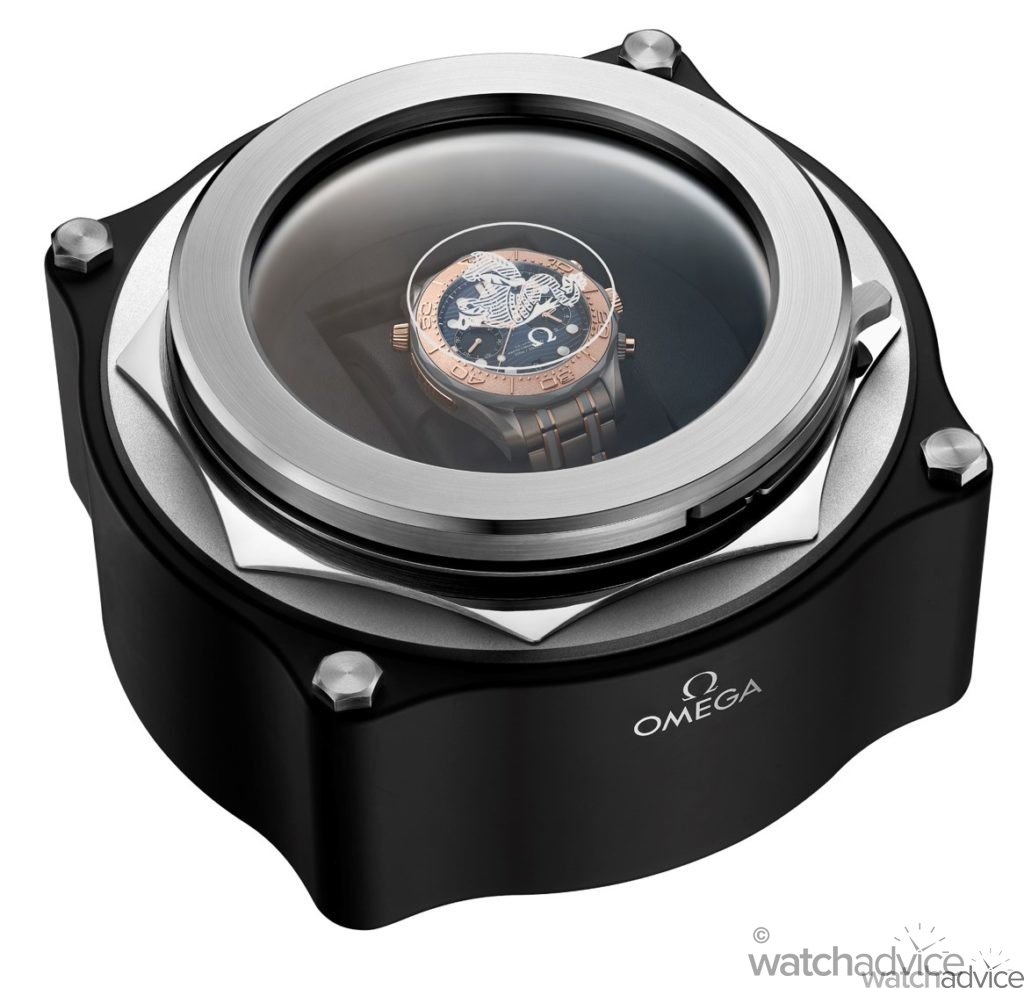 The all new Seamaster Diver 300M Chronograph is set for release in November 2020 and will carry an RRP of $29,875.00 AUD.