INTRODUCTION:
Born from a friendship between Louis Cartier and his pilot pal – Brazlian Aviator Alberto Santos-Dumont – the Cartier Santos was created as a tool to help Alberto tell the time when flying. In the century or so since, Cartier's Santos has been at the forefront of the brands watch collection, widely loved for its timeless design and icon status.
In more recent years, Cartier's watch department has been hard at work updating and refining their watch offering, collecting heaps of praise along the way. Earlier this year, the brand released a trio (the Santos-Dumont "Le Brésil," "La Baladeuse," and "No. 14 Bis" Limited Editions) of Large size limited editions during Watches & Wonders 2020.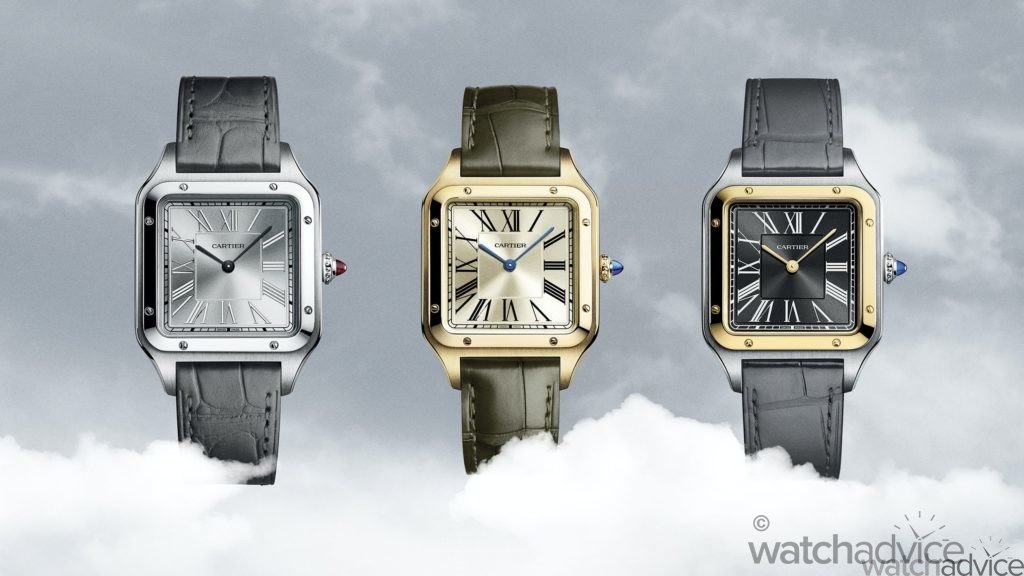 Each of these three watches feature Cartier's in-house and hand-wound movement, a 430 MC. They're also made from a combination of different metals with a dial to match, and were made in different quantities. Each of the trio is named after one of Alberto Santos-Dumont's famous aircraft, which is featured on the caseback, alongside a corresponding motif engraving.
Today, we're taking a closer look at the No. 14 Bis Limited Edition, named after a biplane designed and built by Alberto Santos-Dumont, which made the first 'publicly witnessed' manned powered flight way back in 1906. The 14-Bis was also known as 'Oiseau de proie', French for 'bird of prey'. 
FIRST IMPRESSIONS: 
I was blown away by my instantaneous affection for the Santos-Dumont, it's look and feel, from the moment I closed the buckle. Previously, I've danced around purchasing a piece from Cartier's Santos De Cartier collection, after being drawn in by the iconic design and the appeal of more recent updates – like the interchangeable strap system. It started with the Santos De Cartier Large in Gold and Steel. Then when the Large Steel model was released with a graduated blue dial – I was at the boutique the day of the release to try one on.
Evidently I purchased neither, because it felt a little too chunky and out of proportion for my personal tastes. These aren't large or bulky watches by any means, but I own plenty of sports watches, and sought something more refined.
Enter, the Santos-Dumont. Admittedly, this was my first close encounter with the 'newer' Santos-Dumont collection, updated last year at SIHH 2019. I'll be the first to say it – I've been missing out.
Obvious dressiness aside, I found the Santos-Dumont to be super versatile, pairing nicely with my double denim ensemble. The Santos-Dumont, particularly in two-tone, is not a watch you 'dress down', but a watch that dresses you and your outfit up! 
[For a full recap of my first impressions, as they happened, check out this episode of my podcast, OT: The Podcast.] 
THE WATCH: 
Measuring in at 43.5mm x 31.4mm the Santos-Dumont in Large, isn't that large, and felt perfect on my wrist. At just 7.3mm in thickness, the Santos-Dumont has a respectful and unobtrusive profile. The case is also water-resistant to nifty 30 bar, which is plenty for any well-intentioned wear.
Framing an anthracite dial with Roman numeral markers is a yellow gold bezel matching the hands, which are gold-toned steel sword shaped. At 3 o'clock, you'll find a beaded crown, with a synthetic blue cabochon spinel.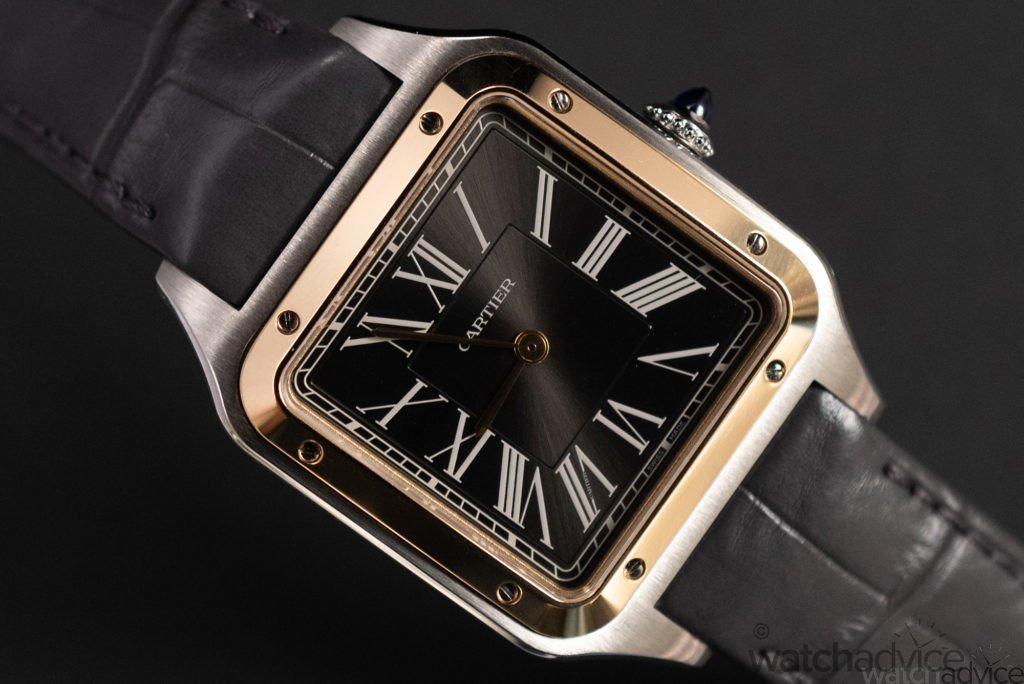 On wrist is where you feel the difference in refinement between the Cartier Santos and the Santos-Dumont. If you found the regular Santos a little large, I strongly encourage you to seek a Santos-Dumont out. In fact, if you're like me and don't own a dress watch because you're well aware of how rambunctious (or even downright rough) you can be with your timepieces – then I recommend you try a Santos-Dumont.
Surprisingly, this watch induced a slight behavioural change on the wrist. Not only do you feel an overwhelming desire to protect it, but the proportions insist on a near bespoke fit, as Cartier offers a range of Santos-Dumont pieces in Small, Large and XL.
As mentioned earlier, the Cartier Santos-Dumont No.14 Bis LE features an in-house manual movement, which is a step up from the quartz movements seen at the entry level of Cartier's watches. To those held back by the quartz movements in the first generation, the new mechanical Santos-Dumont's are a game changer. If I owned this watch, it wouldn't be something I wore everyday, so hand-wound movement would work just fine.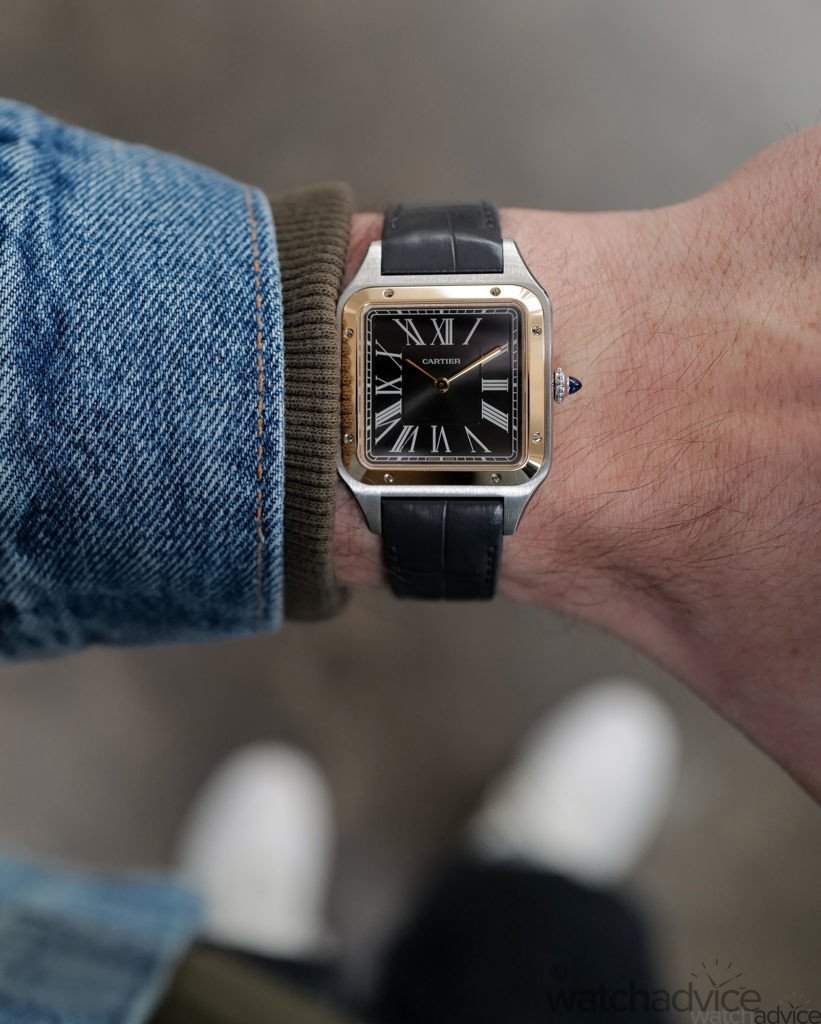 The grey alligator strap was everything you'd expect from a luxury brand like Cartier. The strap matched the anthracite dial and provided a nice contrast to the yellow gold bezel, giving youth to this gentlemen's watch. The strap also features quick release pins, which always earn extra points. 
FINAL THOUGHTS: 
If the Santos-Dumont came on a bracelet, I'd already own one of these modern day classics.
It's a gentlemen's watch, which made me feel more responsible. And, for the money, you're getting a solid package of stylish and timeless design, from a brand with huge pedigree. The limited nature of the No.14 Bis offers up something a little more special, and unique.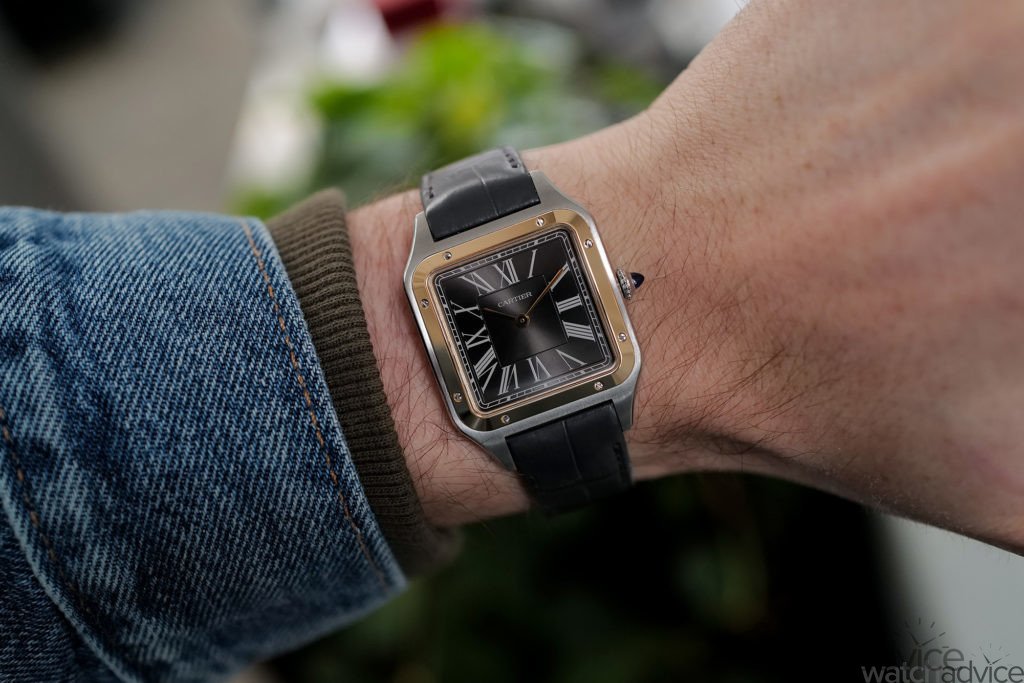 Australian Retail Price: $10,900.00
Availability: Available now, Limited to 500 pieces worldwide