To celebrate 16 years of being the official timekeepers of the Indy car series, and in conjunction with the 104th Indianapolis 500 race, Tag Heuer is releasing an all new special Indy 500 quartz chronograph.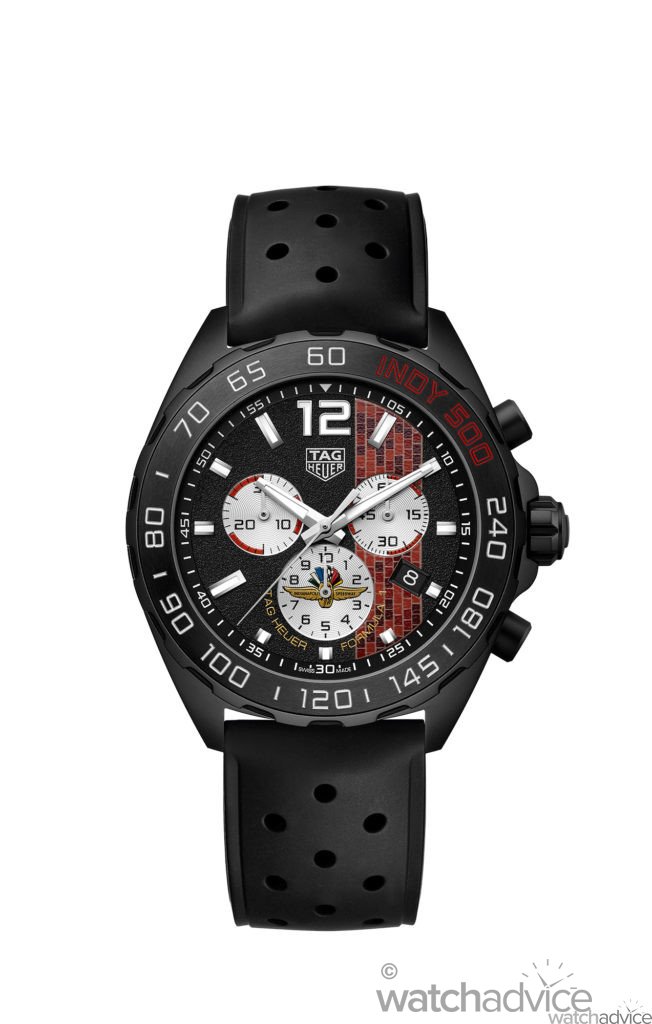 Indy car open wheeled racing is one of the premier motor sports in North America, with the famed Indianapolis 500 being the sports flagship race. The event, which is one of the most heavily attended single day sporting event in the world, is a 500-mile race held at the Indianapolis speedway in Indiana.
To commemorate the 104th anniversary of the race, Tag Heuer has produced a distinctly 'Indy car' special edition of their 43mm formula one chronograph. The piece is emblazoned with the Indianapolis' speedways famous brickyard finishing line, eye catching red accents, and the speedways logo incorporated into the register at 6 O'clock.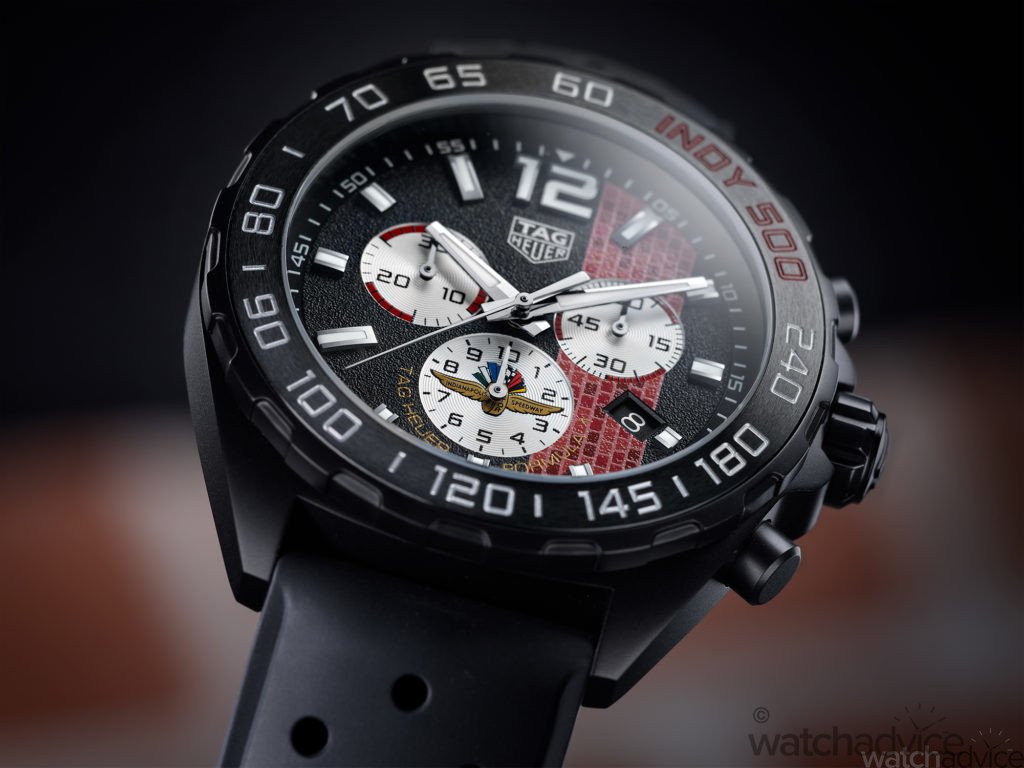 A nice touch and addition to the piece is the use of "Indy 500" in red on the black ceramic bezel insert, the colour scheme of the watch complements the watches racing DNA perfectly with the use of black, red, and yellow throughout the dial and case.
A case, that is DLC coated and sandblasted steel, fitted with a fixed ceramic bezel. The sandblasting texture is carried through to the dial, in what Tag Heuer are calling an Asphalt black textured dial, again harkening to the piece's connection to motor sports.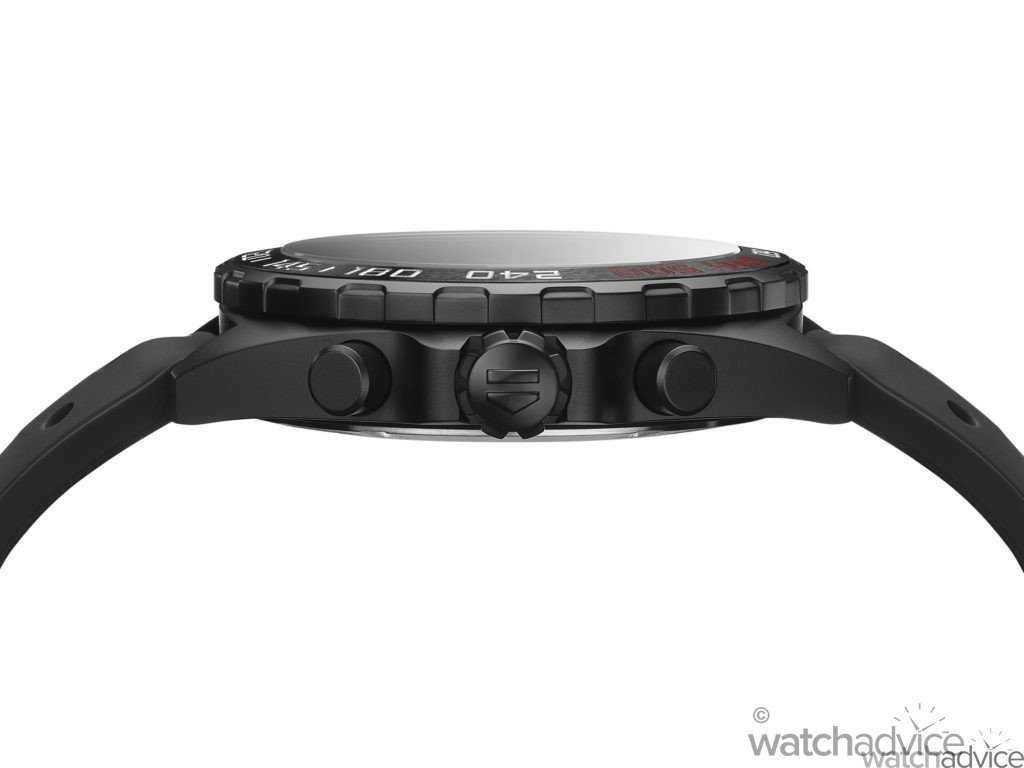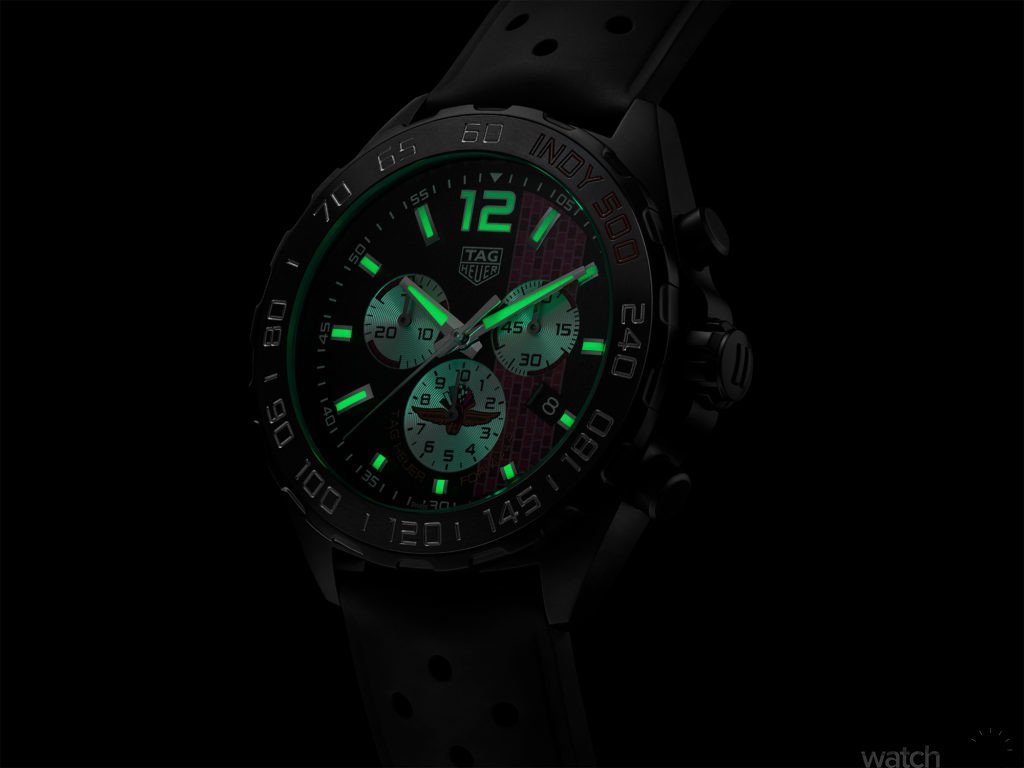 The new Indy 500 special edition is fitted to a black rubber strap, perforated in traditional racing strap style. Tag Heuer rate the piece to 200 metres of water resistance, as well as claiming it to be highly shock resistant, perfect for every day use no matter the situation.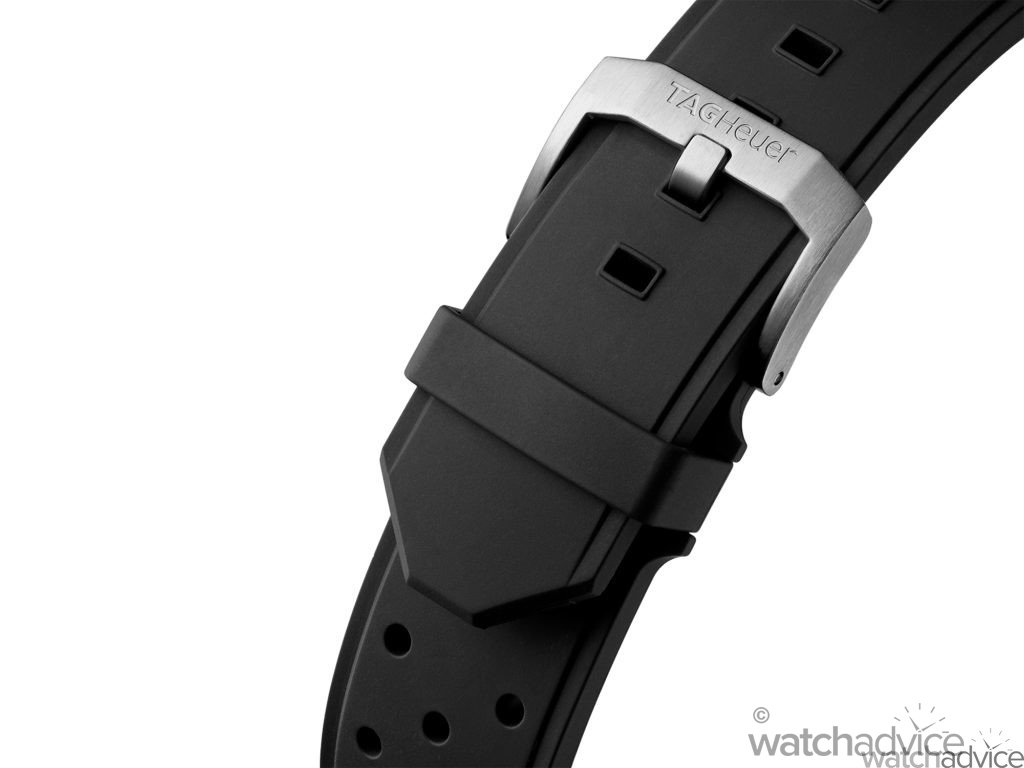 On the case back Tag Heuer have fitted a screw down steel plate, etched with a special Indy 500 commemorative motif, denoting May 24 2020, the 104th anniversary date of the historic track meet.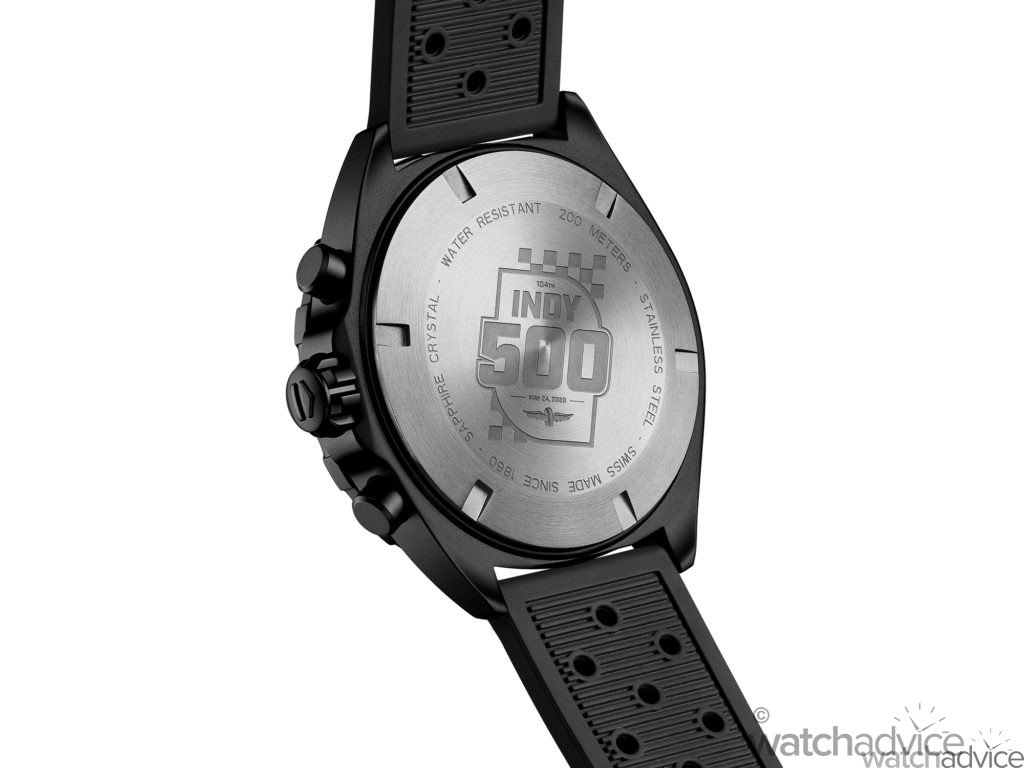 Certainly, one of the more attractive racing limited editions from the formula 1 line that the brand has released in recent years, the Indy 500 special editions incorporation of blacks and reds, make for a very wearable and modern looking timepiece. Fans of Indy car racing, formula 1, motor sport or just good looking watches should keep an eye out for this piece at their local Tag Heuer retailer, available August 2020 for an RRP of $3,050.00 AUD.