Normally I would start this article with a hilariously clever pun about bronze, not this time though, I guess I've changed, maybe I've matured, at least on the surface I'm certainly showing my age. One thing that isn't changing however, is the fact that bronze watches are here to stay. The patina friendly material has long surpassed trend status, and is now a bona fide, desirable, case material.
Why bronze?
In its purest form bronze is an alloy of copper and tin, typically consisting of 88% copper and 12% tin. However, there are countless combinations, and sometimes additional alloying agents are added to the mix such as aluminium, silicon, nickel, manganese, zinc, or phosphorous, depending on the intended use or the desired look of the final product.
While copper itself may be soft and easy to dent, when combined with tin the resulting alloy is far more hard wearing, it's also antimagnetic and what's even more impressive, it's highly resistant to corrosion in seawater. Making bronze the ideal candidate for use in a salty marine environment, and the reason why it's long been used to make ship's propellers, diving helmets, and various nautical parts and instruments.
Where bronze really shines (or rather doesn't) however – particularly when it comes to its use in watches – is the way by which it reacts to oxygen. With an oxidised copper coating forming on the outside, leaving the inner material intact but creating a distinct patina. While bronze as a case material has a lot to offer, it's this ability to patina (and patina quickly) that sets it apart, with each case unique from one watch to the next.
Bronze beginnings
When searching for the true origins of the bronze watch case, things start to become as murky as the ocean depths where the material thrives. However, at least some of the very first examples made their debut sometime in the 1980s.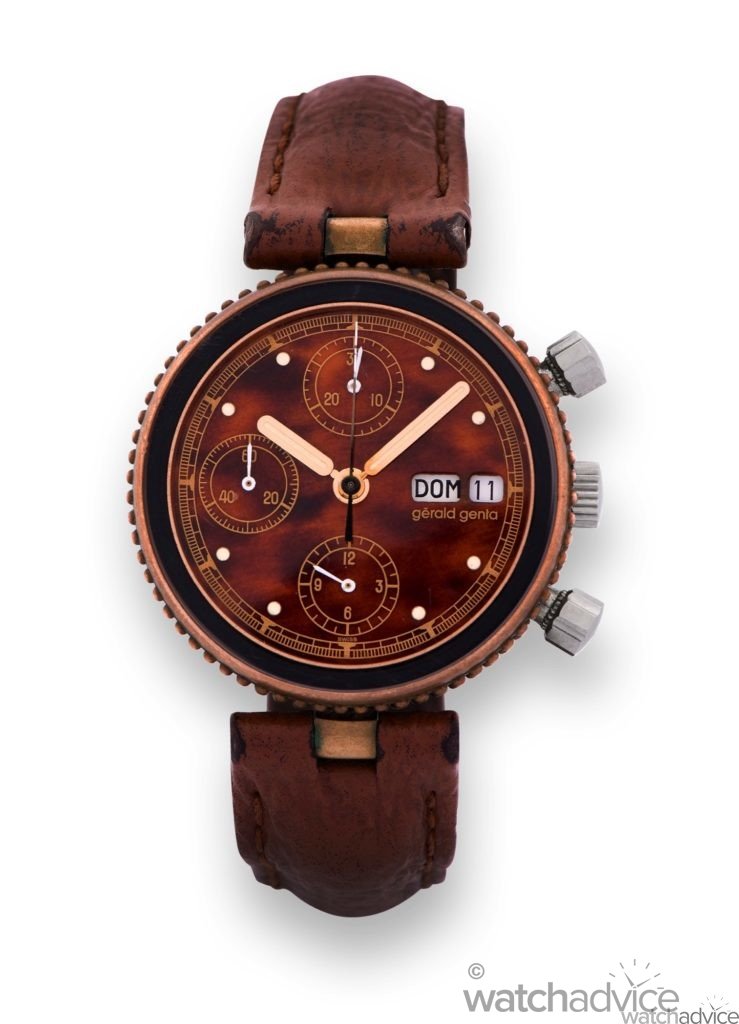 One of the very first appearances of the alloy, at least in the luxury watch space, was on Gerald Genta's Gefica. Released in 1988, the horological Rockstar surprised the world with a bronze cased watch. Some say that Genta designed the watch at the request of a big-game hunter, who wanted a watch that would not shine and reflect any light that could scare off his prey. While others say that the idea simply came to him while on safari in Africa as he thought of ways to minimise reflections from his own watch. Whatever the case, bronze offered the answer, with its matte patina finish proving the perfect solution. In 2007, Bulgari reintroduced the Gefica under the Genta name after purchasing the company.
It seems that 1988 was a big year for bronze watches however. Launching the same year as the Gefica, a then relatively young Chronoswiss released the Régulateur, the world's first serially produced wristwatch with a regulator time display which separated the hours, minutes, and seconds. On top of that, the Chronoswiss Régulateur was also available with a bronze case.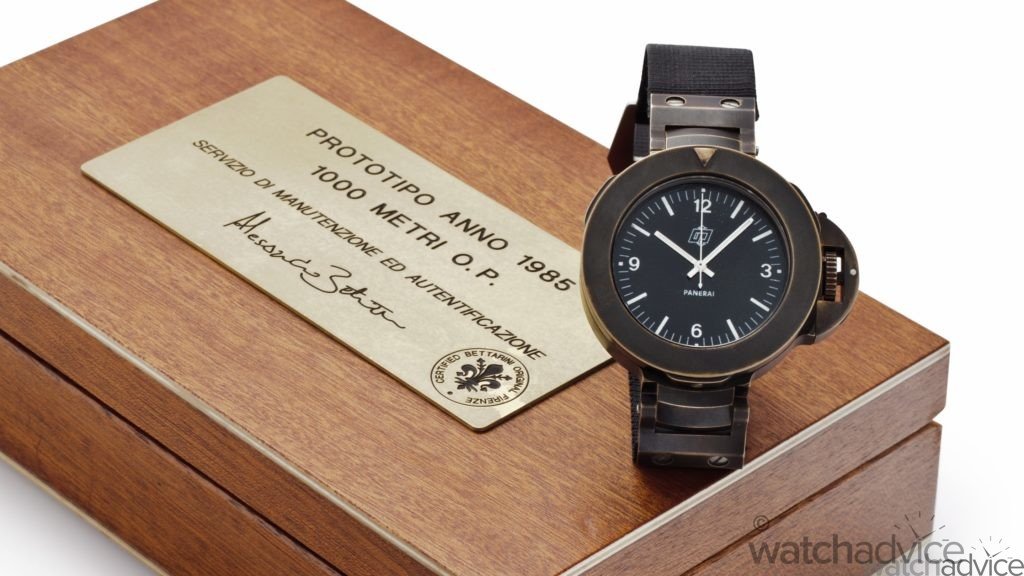 The earliest bronze example however, at least that I can find, came from Panerai. In 1985, under the direction of Alessandro Bettarini, the man then responsible for Panerai's product research and development, eight prototype watches were made, four from titanium and four from bronze. At the time Panerai were still only a relatively small manufacturer, specialising in scientific instruments and technical equipment for the Italian navy. And the goal with these watches was to re-establish Panerai as a producer of watches, something the Italian brand had successfully done from 1935 to 1970, and increasing revenue with increased sales to the Italian navy. In the end, while the watches proved to function perfectly, no sales ever eventuated. However, these prototypes appear occasionally on the auction market, with one selling in 2014 for $292,402 USD.
The trend with no end
Without a doubt, the watch that truly kicked off the bronze watch trend, at least in modern terms, was the Panerai Luminor Submersible 1950 3 Days Automatic Bronzo Reference PAM382. Delighting fans the world over, the mighty PAM382 Bronzo became an instant hit when it was released in 2011. Based on a model produced for the Egyptian navy more than a half century earlier, the PAM382 perfectly underlined Panerai's history as a maker and supplier of dive watches.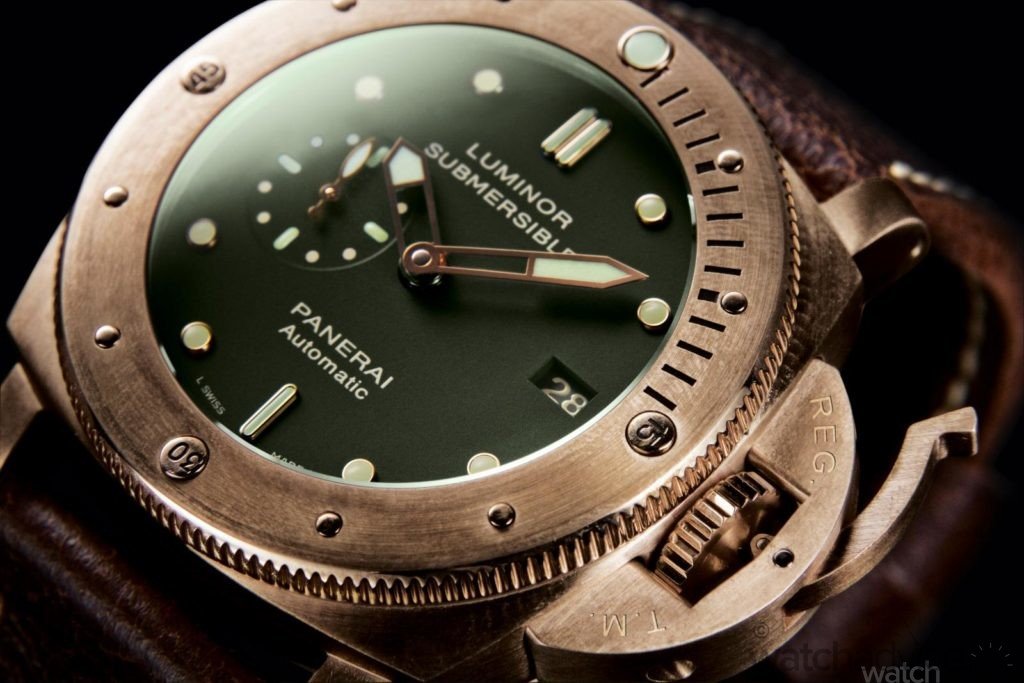 Suddenly, what was old, was new again, and many microbrands who were only just beginning to find their place in the industry, were quick to start producing their own bronze watches. Panerai even quickly followed up the original Bronzo, releasing the PAM507 in 2013, which was a version of the Luminor Submersible 1950 Bronzo except with a power reserve indicator on the dial.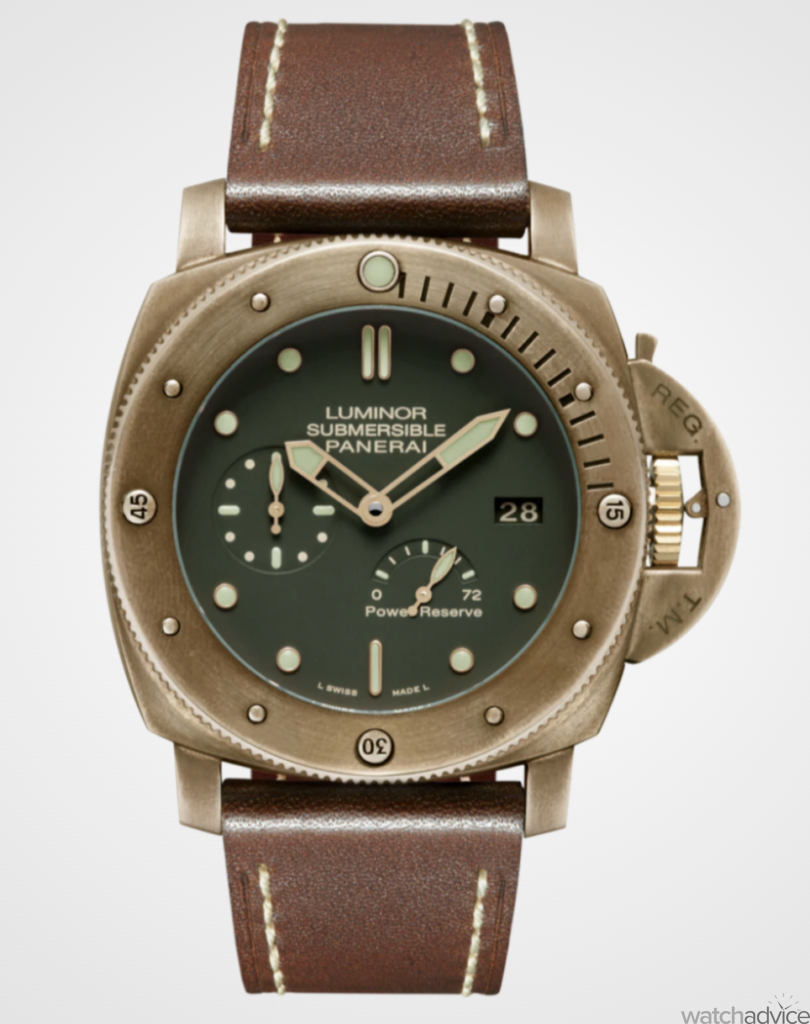 Things then started to really pick up pace, and with bronze gaining more and more in popularity, in 2015, Zenith wowed audiences with the bronze cased Zenith Pilot Type 20 Extra Special. While in 2016, both Tudor and Oris released their first bronze watches, the Tudor Heritage Black Bay Bronze and the Oris Carl Brashear Limited Edition Divers Sixty-Five.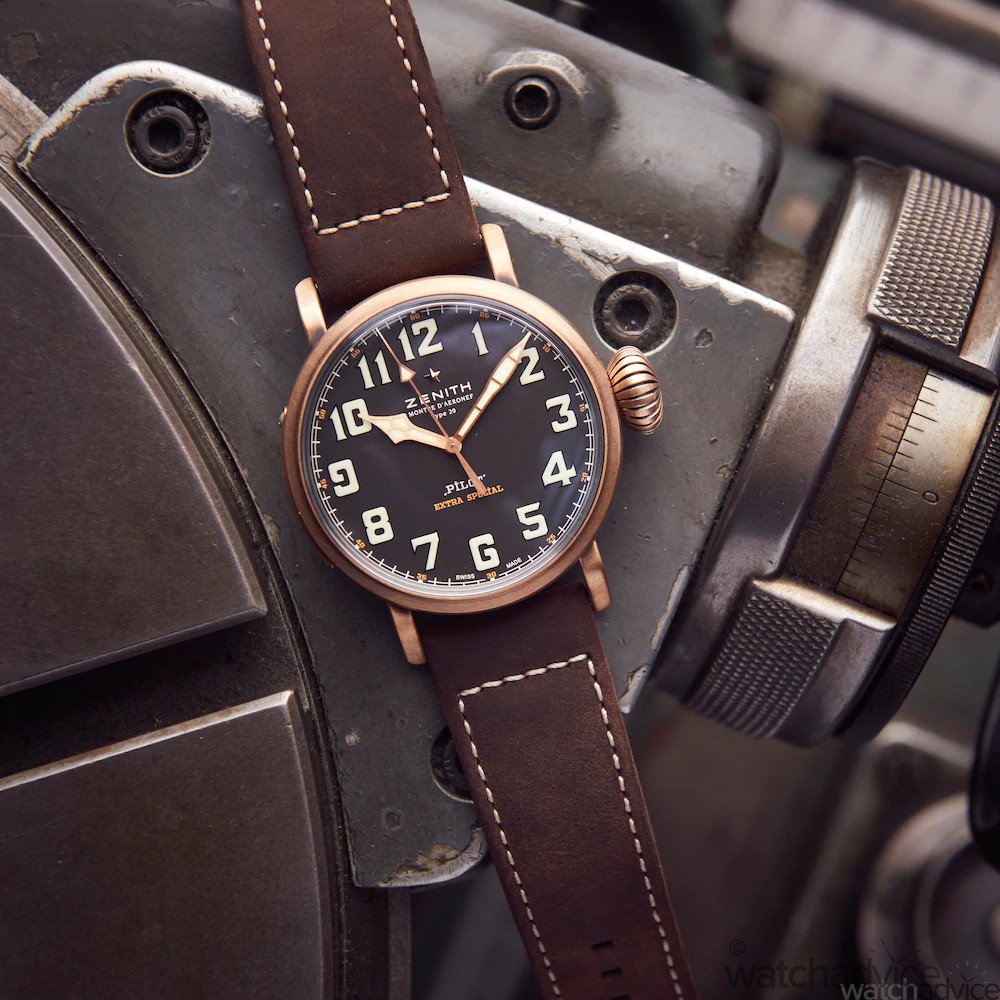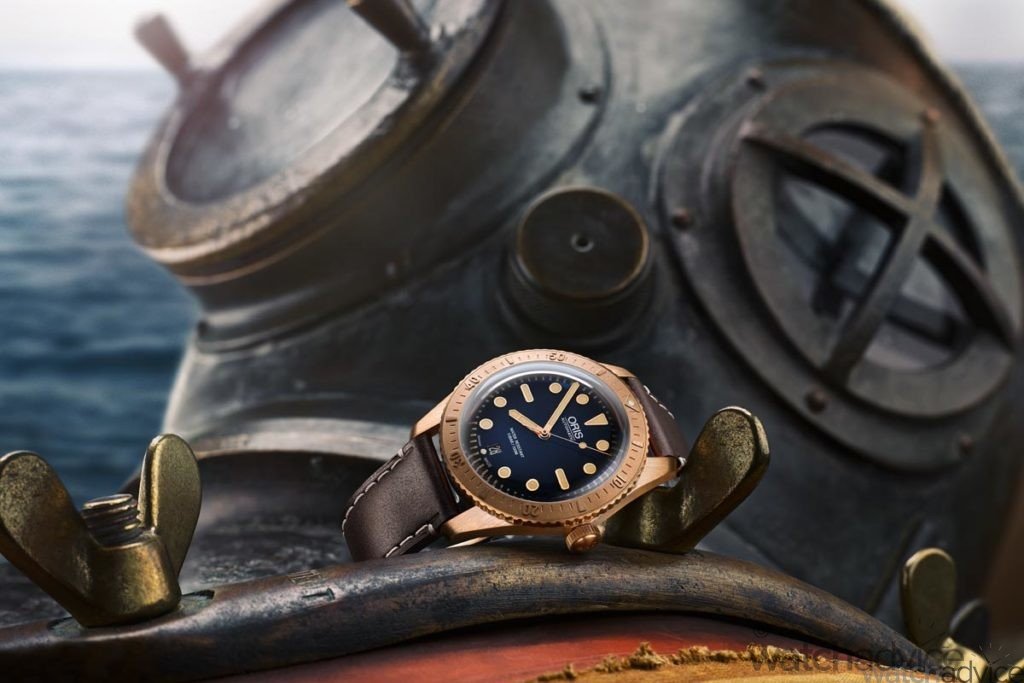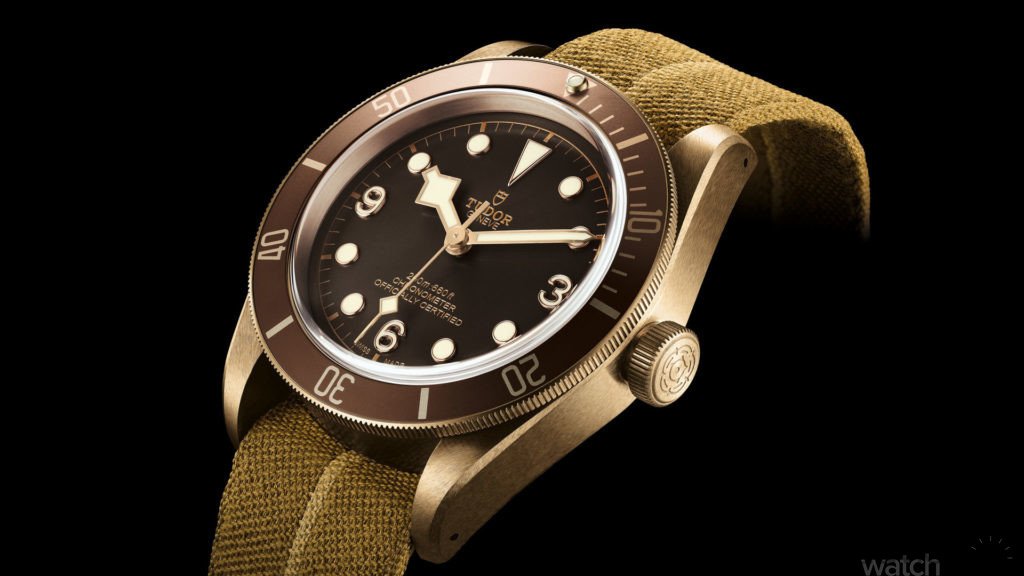 From their first forays into the bronze watch world, Tudor now offer a handful of different versions of the original Black Bay Bronze while Oris have taken the material and ran with it. Creating bi-colour bezels and bracelets for a number of different models and even celebrating their 116th birthday with an extraordinary all-bronze Divers Sixty-Five Chronograph, the first Swiss-made watch to feature an entirely bronze bracelet.
Today, countless brands have joined in on the bronze action. From small independent makers and microbrands like Halios, Zelos, Archimede and Anonimo, who were some of the first, to larger manufacturers like Montblanc, Bell & Ross, IWC and Franck Muller. It's clear to see that just like bronze's ease and willingness to patina, the bronze watch trend will never end.