So I first came across this super compressor watch in its 42mm incarnation, of which I use to have! A very cool looking watch which caught my eye! Upon owning the piece I always felt it was just a little too big. Not just big on the dial, but also long on the lugs as well which almost hungover the wrist.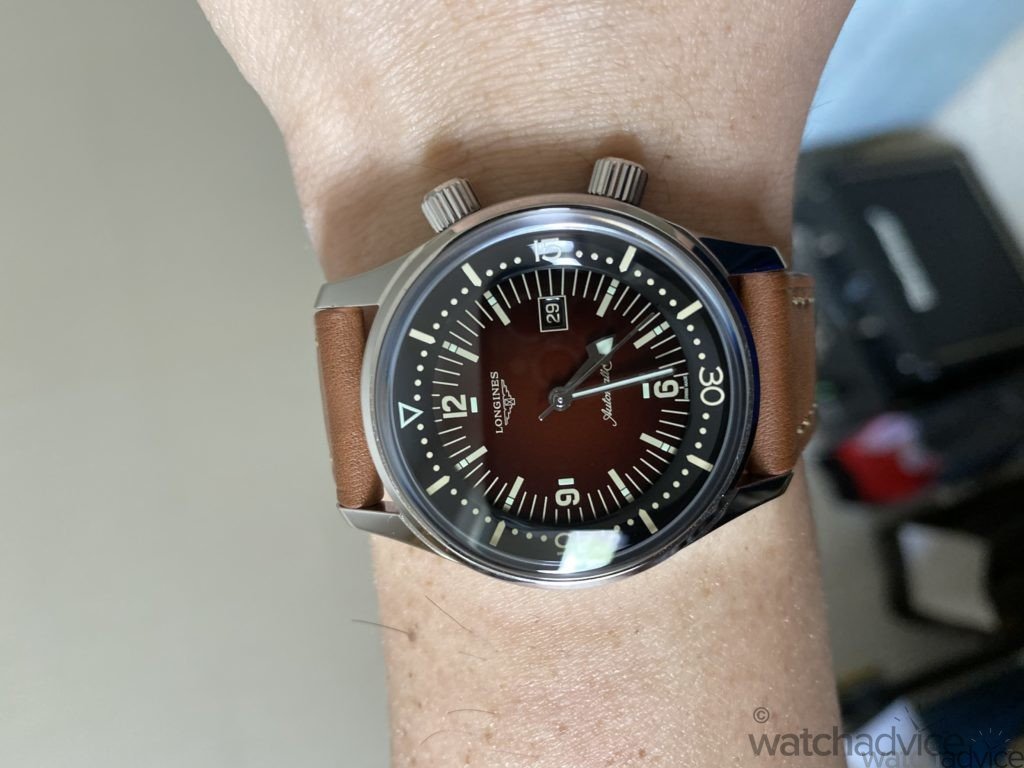 The Longines heritage legend diver 36 was introduced to the world in black, brown and mother of pearl!! Upon seeing the piece on Instagram, I immediately sold the 42mm LLD!! But it took more than a year to see the piece actually come into circulation. Not only that but it was somewhat mis-marketed and I ended up special ordering the watch with varying information about why it took so long and why it was so hard to get hold of. Now I don't see many brown dial versions in the wild, if any at all. But boy was I pleased to get hold of one! The 36mm size is simply perfect for my wrist! Longines heritage watches are just beautifully executed throwback pieces, of a time forgotten amidst the modern sport watches. And this LLD36 just oozes classic, beautiful, classy time!! It is gorgeous brown fume dial draws the eyes in, and bright lighting conditions breathe life into the dial in an almost burgundy fashion. It really does have the vintage look down to a t, and without being overly faux!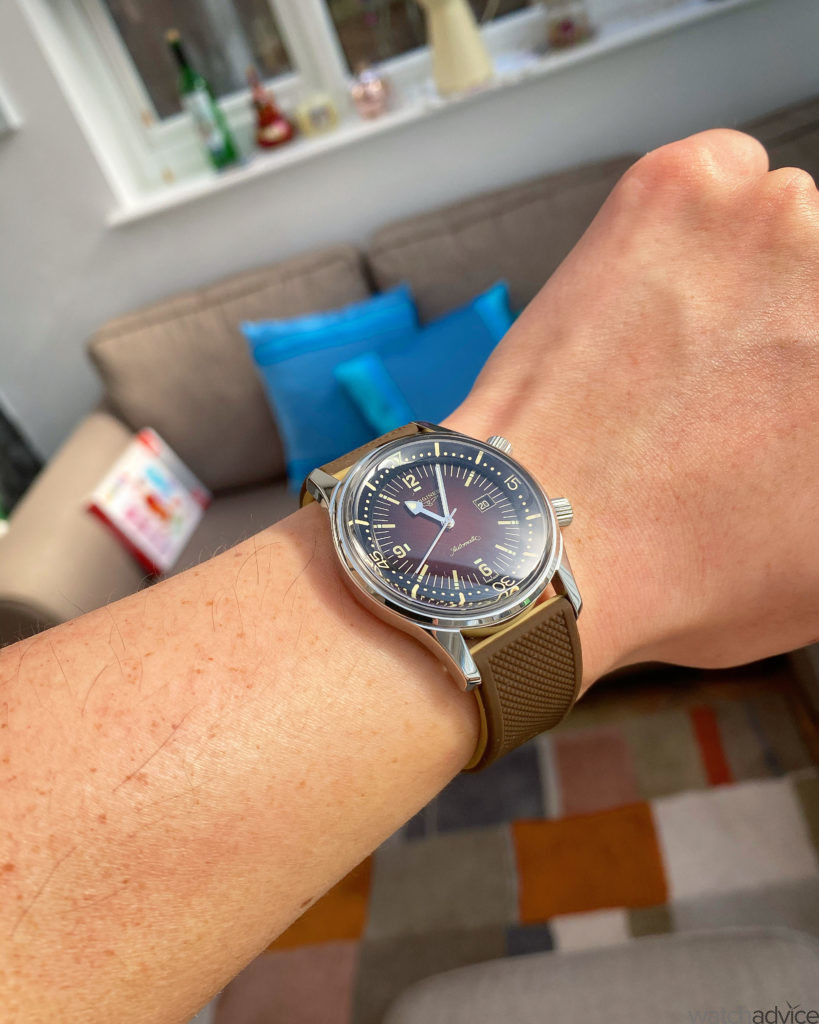 Longines really know how to bring the past into the present, and at an affordable price. For that reason, they stand as one of my favourite current watch brands. So the piece could have brighter lume and the 19mm lug width could have been 18mm to make strap choices easier. But it's actually perfect. This isn't supposed to be a modern watch, merely a modern interpretation of a vintage watch! The look, the class, and the style with modern materials, mechanics, and engineering. Thus the reliability, and ease of servicing. Kudos Longines!