During the late 1950s, Seiko put together a team of its finest watchmakers to work on a unique project. These watchmakers aimed to create a watch that had the most exceptional level of precision, legibility, durability and practicality. The team's first creation was born in December 1960, and the watch was given the name Grand Seiko. This first-ever Grand Seiko produced would mark the first step in the brand's sixty-year journey that would take them to the highest level of watchmaking.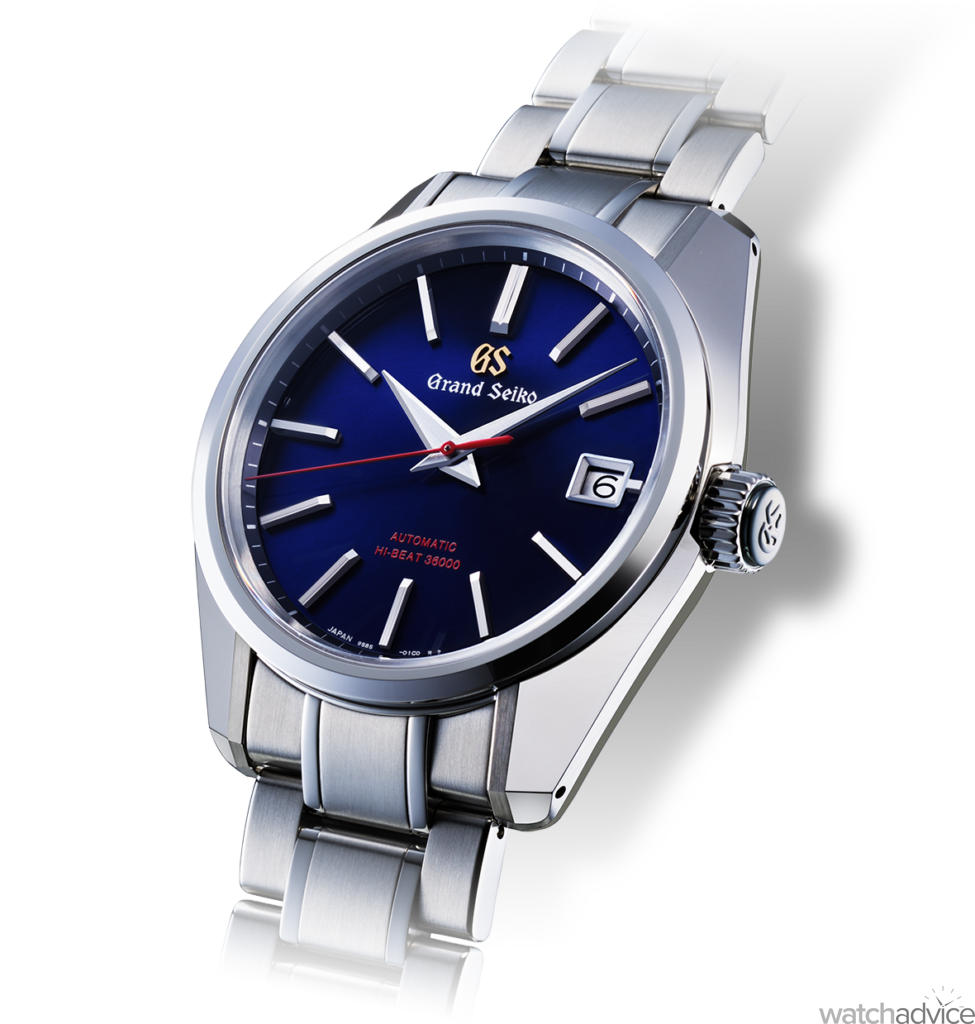 The 60th anniversary since the first Grand Seiko lands on the year 2020. It's not just the 60th anniversary that Grand Seiko is celebrating, however. The number 60 is a unique number traditionally in Japan, as it signifies the moment of new energy and re-birth. To celebrate the brand's 60th anniversary and its "re-birth", Grand Seiko has released four new timepieces. All four models released have Grand Seiko's signature blue dial. However, each model has varying levels of craftsmanship that Grand Seiko is known for today.
One of the four models is the Hi-Beat 36000 limited edition which pays homage to the 1967 44GS model. Grand Seiko's 44GS model has been an iconic model and subsequently has been used as a reference for future models. Grand Seiko's new Hi-Beat 36000 limited edition comes in a 40mm case and has a stunning midnight blue dial which makes the silver hour markers and hands stand out. The brand has also used different colours throughout the watch. Gold lettering has been used for the GS logo at the 12 o'clock position along with red lettering for "automatic Hi-beat 36000" and the second's hand being colored in vivid red. There is a reason however why these exact colours have been chosen, which Grand Seiko says "symbolise sunrise and all the new energy that a new dawn brings".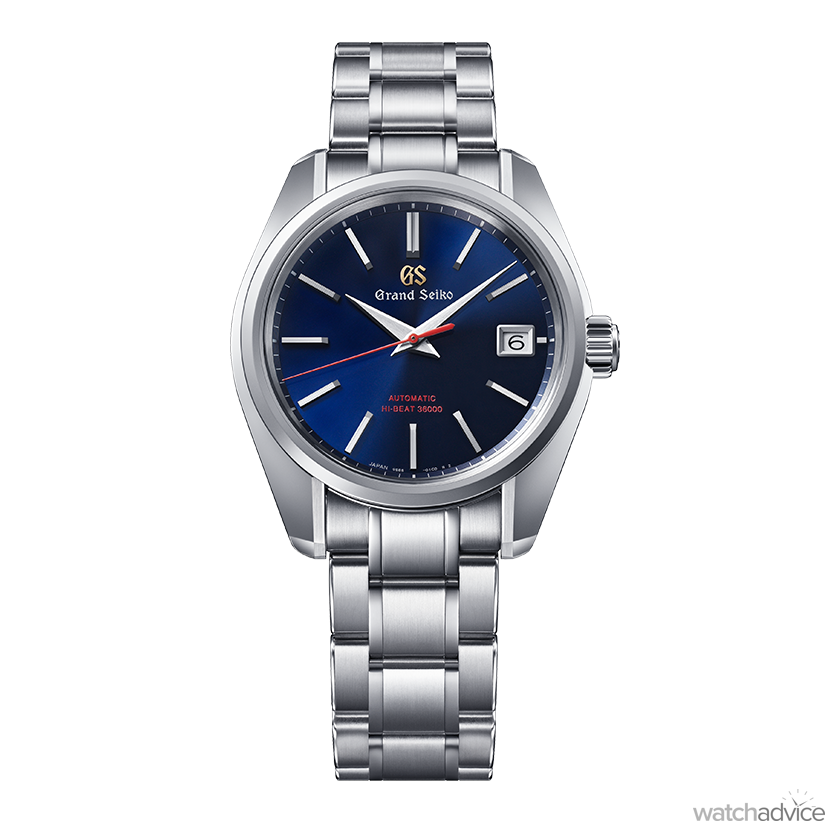 The movement inside the Hi-Beat 36000 limited edition is the high beat Calibre 9S85. This high beat calibre 9S85 is an automatic with manual winding capacity and produces roughly 55 hours of power reserve. The calibre 9S85 has a water resistance of 100m (10bar) and produces an accuracy of +5 to -3 seconds a day (when static).  This limited-edition model comes with an open case-back which features an engraving of lion emblem and the words " 60th Anniversary 1960 – 2020 ".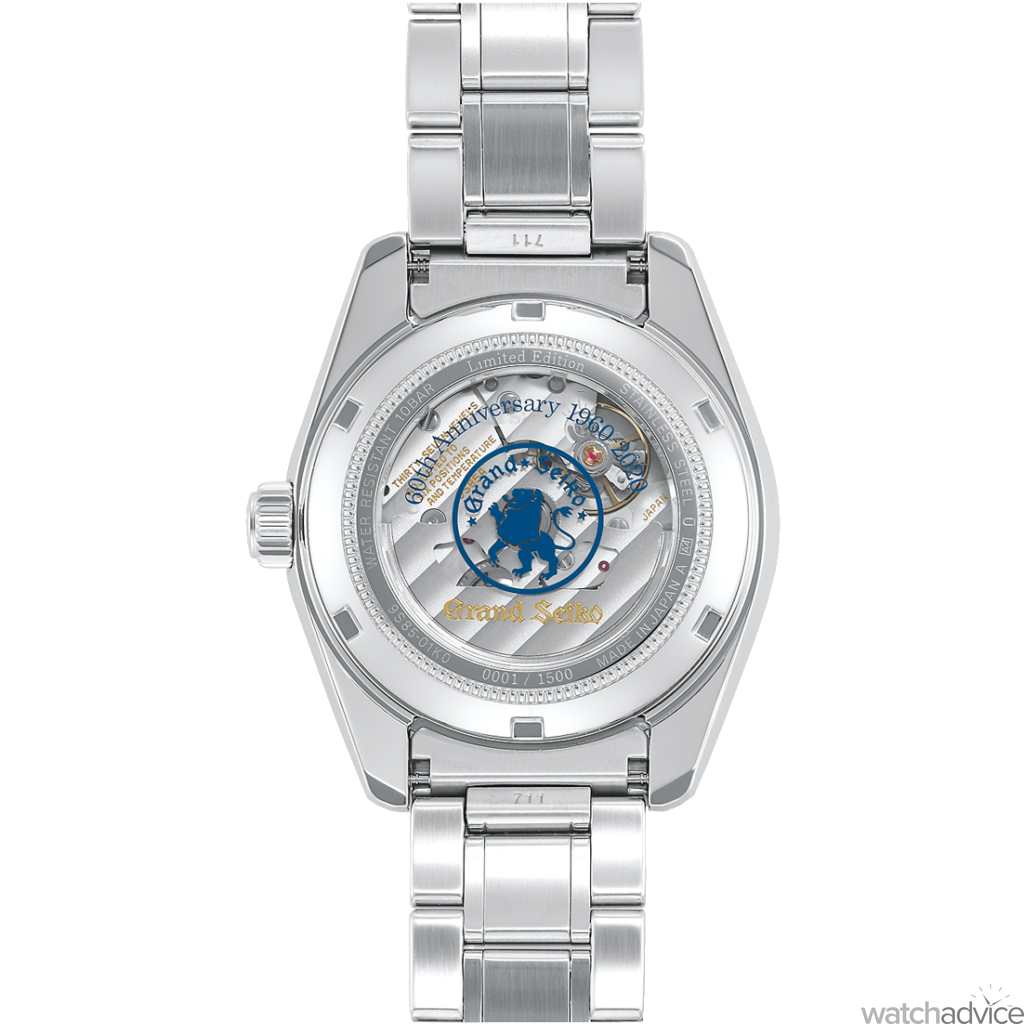 As Grand Seiko's celebrates its 60th anniversary and the re-birth of the brand, the release of the Hi-Beat 36000 limited edition model is testament to the brand's traditional ways while paving the way for the future. With colours that make the watch stand out nicely and high-frequency calibre movement, the Hi-Beat 36000 limited edition is sure to be a favorite among Grand Seiko fans and alike. The Grand Seiko Hi-Beat 36000 model is however limited to 1500 pieces.
Grand Seiko 60th Anniversary Limited Edition Specification :
Model Reference: SBGH281
Case Diameter: 40mm , 13.3mm Case thickness
Dial: Blue
Case: Stainless steel case
Movement: Caliber 9S85,
Power Reserve: Up to 55 hours
Functions: Hours, minutes, seconds and date
Water Resistance: 10 ATM
Australian pricing : $9,000.00 Aud
Availability : From April 2020
Grand Seiko Boutique :
Sydney – Grand Seiko Boutique, Shop 2026C, Westfield Sydney – (02) 9805 4775