I've always been a sucker for the colour blue, so naturally being a watch enthusiast I wanted to have a blue dial in my collection. I found out the hard way this was not a natural choice as I thought it would be, even though there are so many blue dial watches on the market. At the time I was looking around for a blue dial, money played a limiting factor in my choice of watch. Another problem was that I was too picky on the design as well. Some watches had too much blue on them (dial + bezel) like the Breitling Superocean Heritage II 46mm. I guess this is all part of the journey of hunting for the right watch, right? I mean no one goes in and buys the first thing they see do they?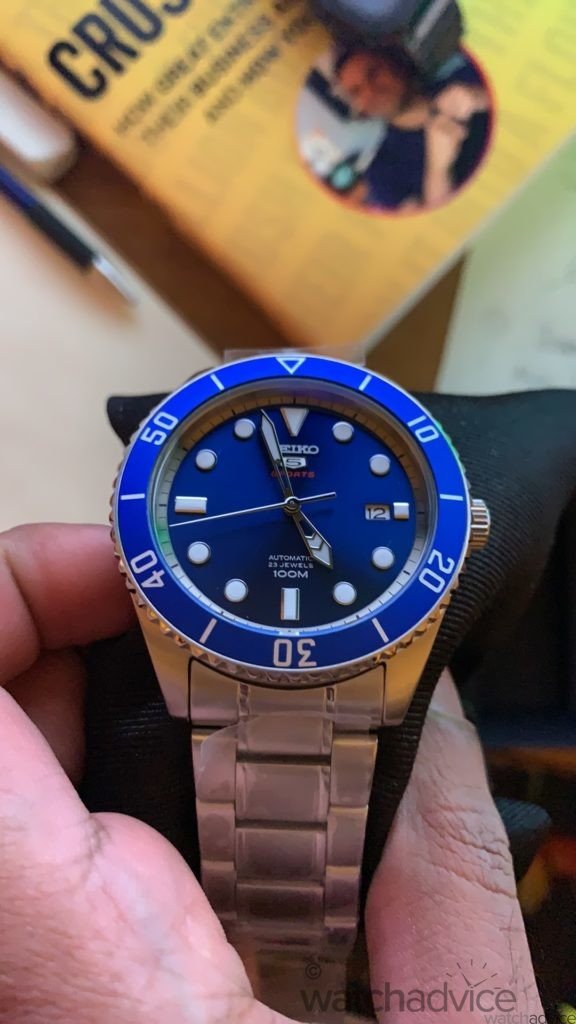 The Breitling SuperOcean Heritage 11 did lead me into the right direction though. It was a few days before Christmas, back in 2016 when I was browsing the Breitling collection at the HourGlass Boutique in Brisbane. This was when I came across something that i couldn't take my eyes away from. It was the Breitling SuperOcean Heritage Chronograph 46mm. This watch was stunning to look at and felt very sturdy too when I held it. From the black bezel and black counters to the beautiful blue dial which had almost a black sunburst effect, this was everything I wanted from a blue dial watch. Like with everything, though, nothing is perfect. The drawback to this piece was that at 46mm, it was a little large on my wrist.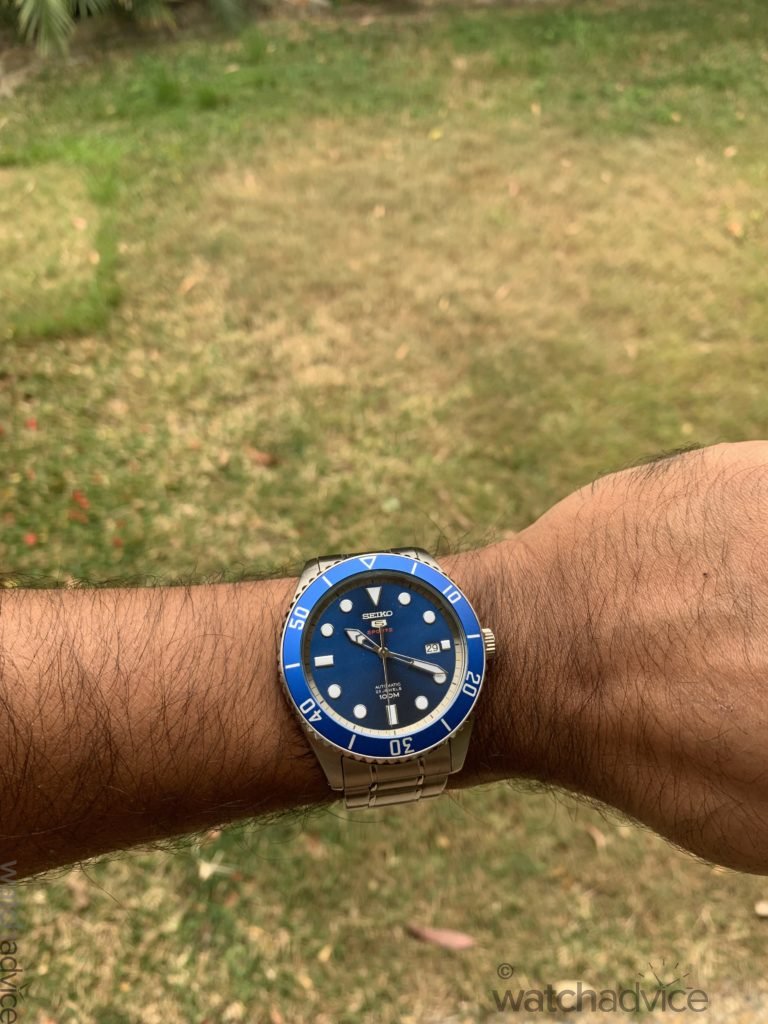 After a couple of days of thinking it over, I went for it. I couldn't stop thinking about the blue dial and the design of the watch, and I convinced myself that I will get used to the size and that the looks of the watch will overshadow its bulkiness. Kevin and Sho from HourGlass Brisbane were more than helpful in making me add this piece into the collection. I had previously bought a Navitimer 01 from them, so they know I'm a bit of a Breitling fan.
I was happy with the purchase and wore the watch occasionally alongside the other pieces for a good 9 – 10 months. However, over time the size of the Breitling SuperOcean did start to become an issue. Initially, I didn't make too much of it as I was in the "honeymoon" phase of owning it and admired looking at it whenever I could. After a while, I started to feel the bulkiness and size of the watch, due to my 7-inch skinny wrists. The watch went from being a casual wearer to a weekend watch, and before you know, it barely got any wrist time at all. This was when I learned my first lesson in watches; when it comes to the world of horology, the size of the watch matters more-so than looks.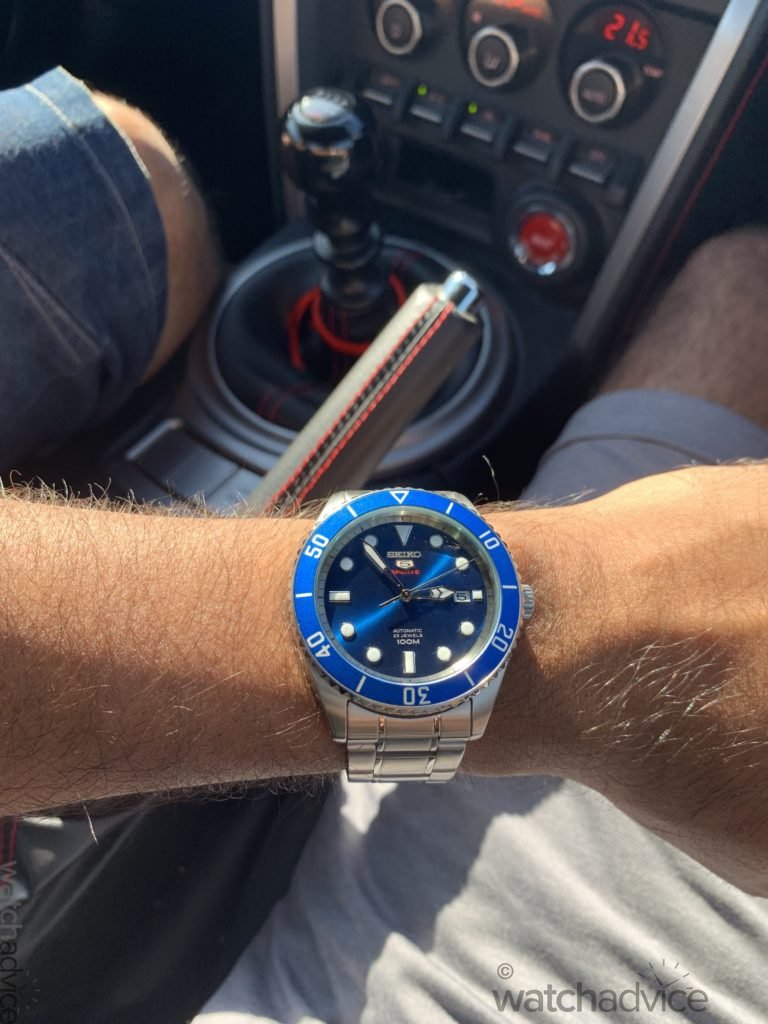 After about a year and a few months of owning the Breitling SuperOcean II Chronograph 46mm, i had to make the tough decision to sell it. It would be a few years before I started my hunt for another blue dial watch. I have collected a few other pieces (Tag Heuer, Casio's, Ingersoll) which meant that the hunt for a blue dial was an afterthought.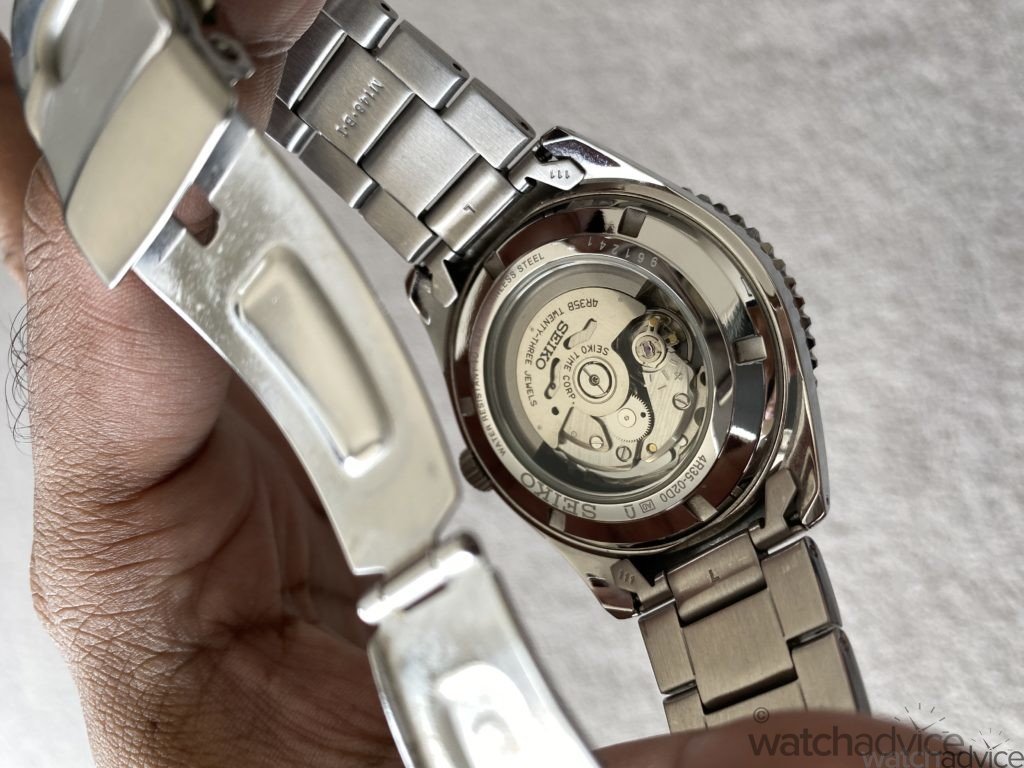 That was until I was browsing Facebook one day and came across an Ad for a Seiko watch. It was the Seiko 5 Sports SRPB93J1 or as per its nickname, the "Seiko 5 Hulk". Much like the Breitling SuperOcean II Chronograph 46mm, this watch caught my attention immediately. I think this was primarily due to the Seiko 5 Sports having a very close resemblance to the Rolex Submariner 11610LV (Hulk), bar a few design variations. I started researching into the Seiko 5 Sports more and found that buying locally would be hard to do as Brisbane didn't have any authorised Seiko Dealerships. This meant taking my search online, which is where I came across a gorgeous blue dial variation of the Seiko 5 Sports. Now I was torn between getting a blue dial or green dial, both equally beautiful in their own right.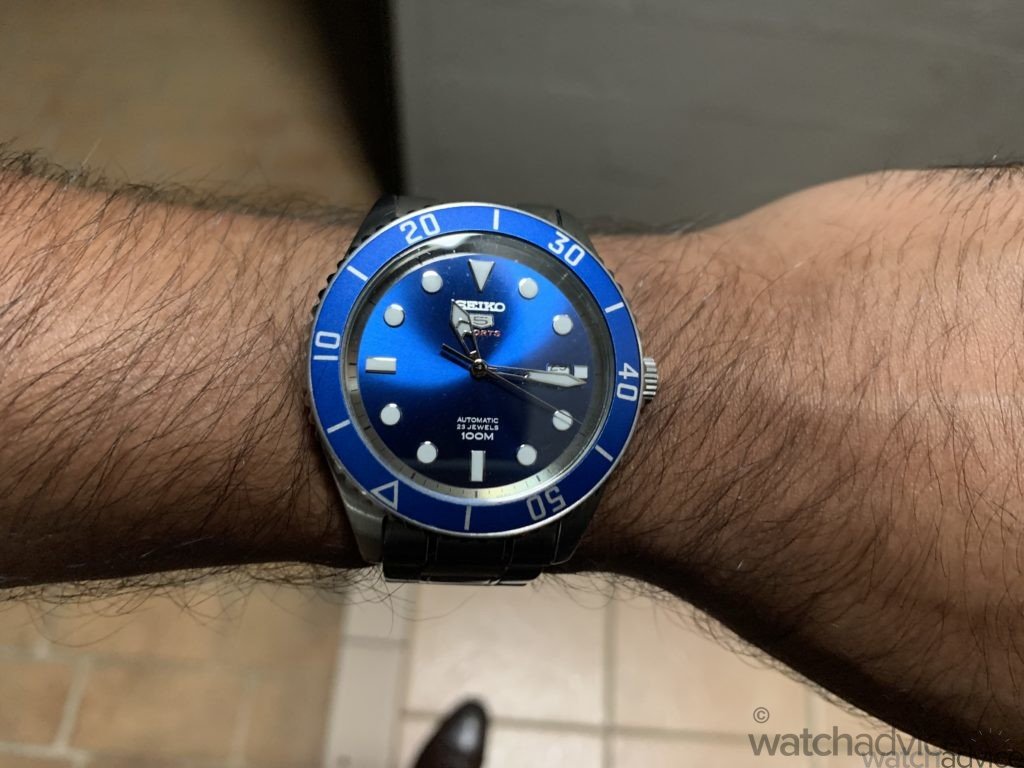 I took it to my friends and family on Instagram to find out which of the two were better, even though deep down, I think I knew what I wanted. Quite surprisingly, and the overwhelming response was for the blue dial. My Cousin Uditha over in Sri Lanka saw my Instagram story, and he fell in love with the watch too. Luckily for him, there was local Seiko AD where he picked one up, and I got to see what it was like on a brown coloured wrist haha! The decision has been made!
After finally grabbing a Seiko 5 Sports SRPB89K1 for myself, it's safe to say I was blown away by how good the blue dial looks in person. Even though I wasn't a fan of blue dial and blue bezel pieces, this was different. The blue dial on this piece was similar to that of the Breitling SuperOcean I owned in that it had a dark blue, almost black sunburst dial.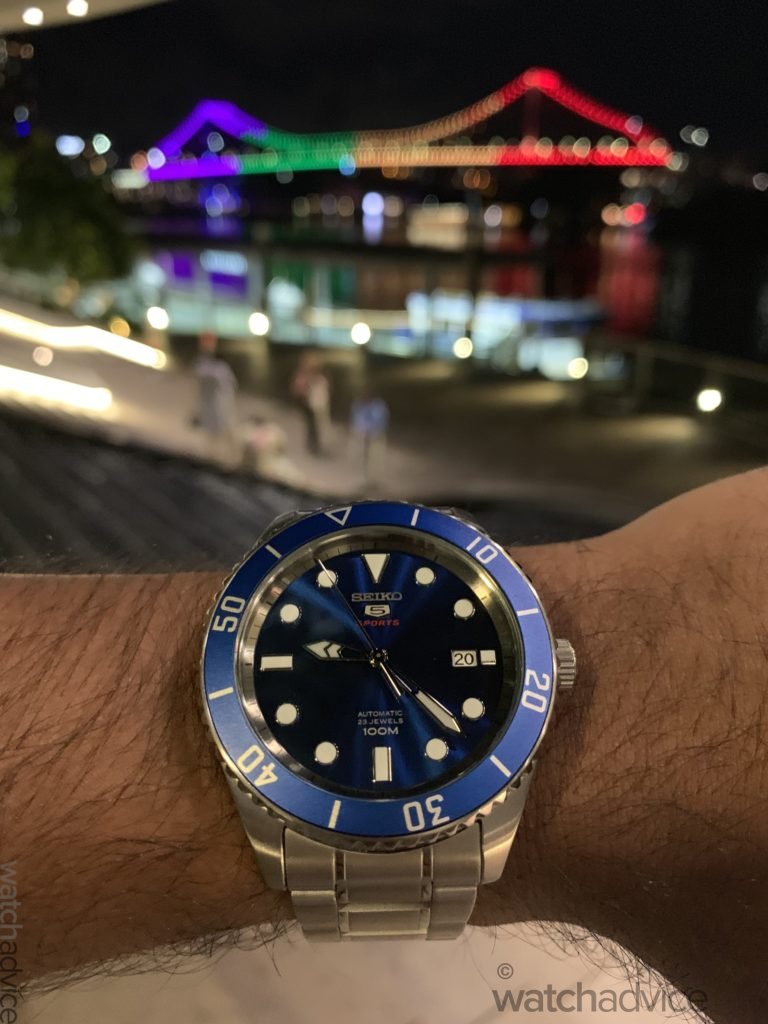 Under sunlight, the blue dial appears to be richer in colour. The bezel also gives off a beautiful royal blue colour. What I also love about this watch is that it has a uni-directional automatic movement, the calibre 4R35. The big bonus is that the movement can be seen from the case back as well. For what you pay (300-400 AUD) this watch is stacked with features, and it's safe to say I'm more than happy with the purchase.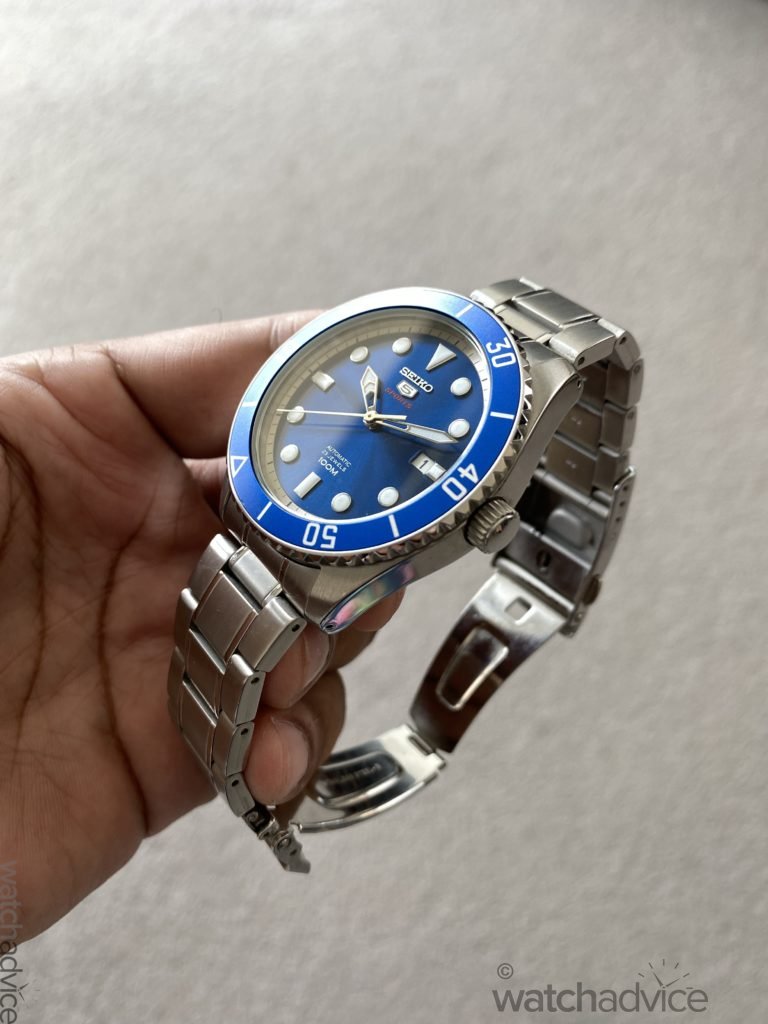 The watch also looks great on different strap variations too. If I get bored with the steel bracelet, I can quickly add in a blue or black leather strap to change the look entirely altogether. I've taken the Seiko 5 Sports to watch events and have received many compliments on how good the blue sunburst dial looks. With the watch being 43mm case size, it fits perfectly on my wrist too.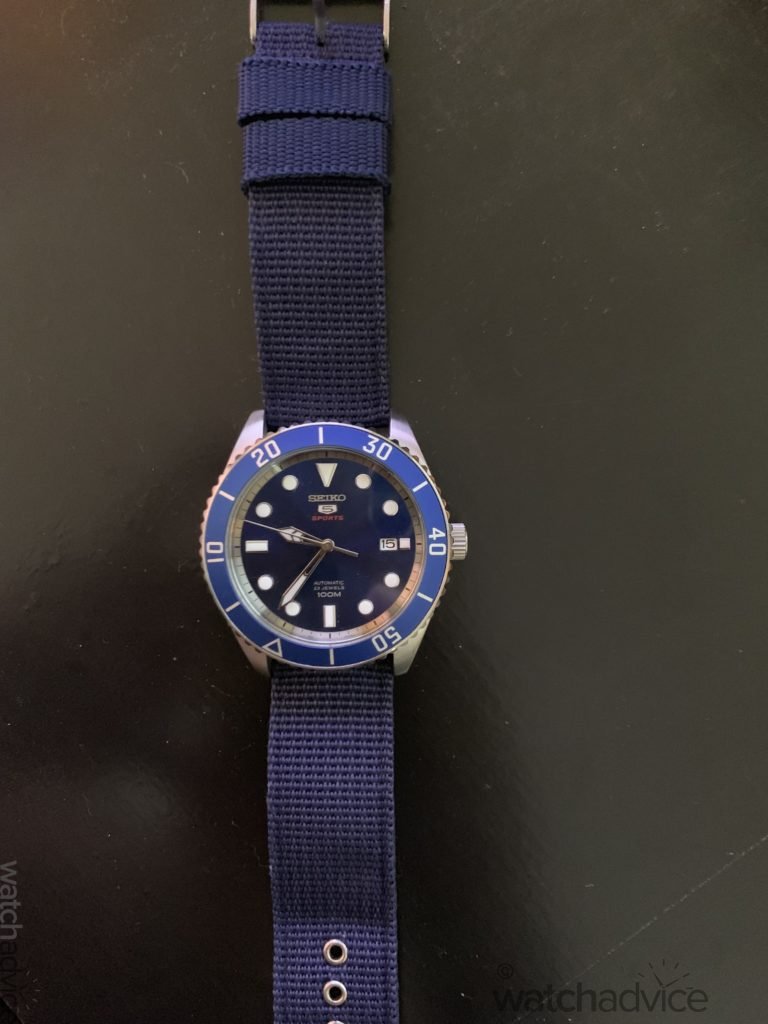 This has quickly become my daily watch now, and it's safe to say I won't be letting go of this anytime soon. Who knew a Facebook Seiko Ad for a green 5 Sports model would pave the way forward for me getting a much desired blue dial watch! Even though I love the Seiko 5 Sports, hopefully, this would be the start of something special for blue-faced watches in my collection!