The 1st of October 2019 saw Zenith conclude a yearlong celebration of El Primero's 50th Anniversary of the masterpiece watch first released in 1969. This yearlong celebration was the El Primero Anniversary World Tour, which ran across 5 continents. On the final leg of the tour on November 8th 2019, Zenith alongside partner Phillips in association with Bacs & Russo unveiled a one-off El Primero chronograph in Platinum. This one-off model was then auctioned off on 10th of November at the Geneva Watch Auction X at Geneva's famous La Reserve resort.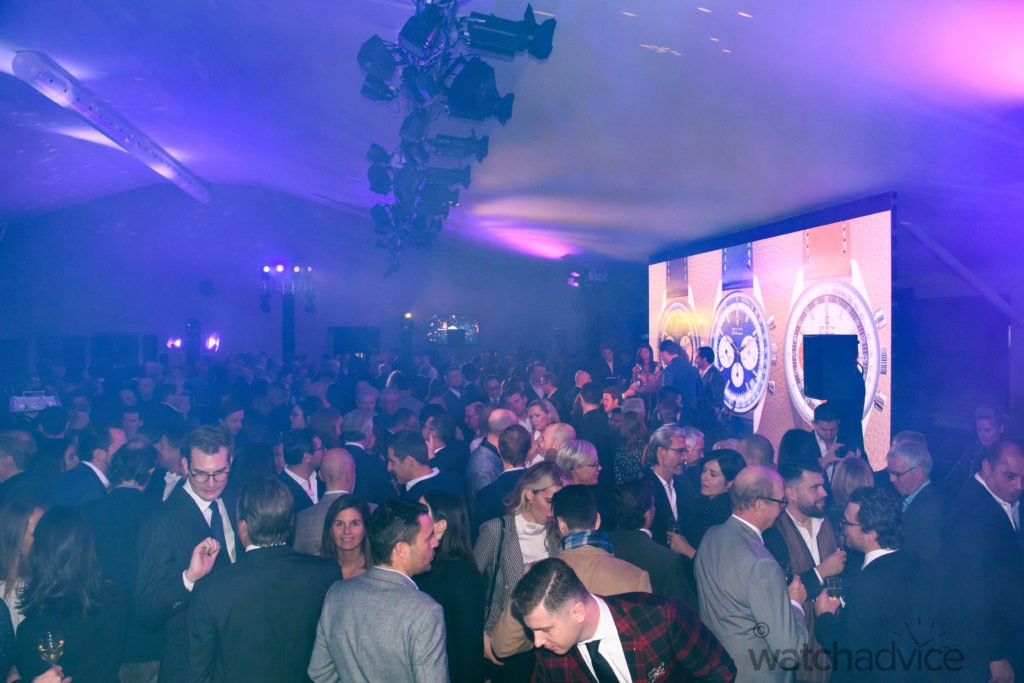 There were roughly 300 guests, collectors, friends and journalists who were all invited to a private event on November 9th 2019, where they were taken on an interesting journey of the year 1969. The CEO of Zenith retold the story of how the EL Primero legend came to be with memorable recollections. Charles Vermont, the man who saved the El Primero movement and quite possibly the Zenith brand itself during the 1970 period when the brand changed ownership, was represented by his son Michel who alongside other makers of the El Primero deservedly received a standing ovation from the crowd.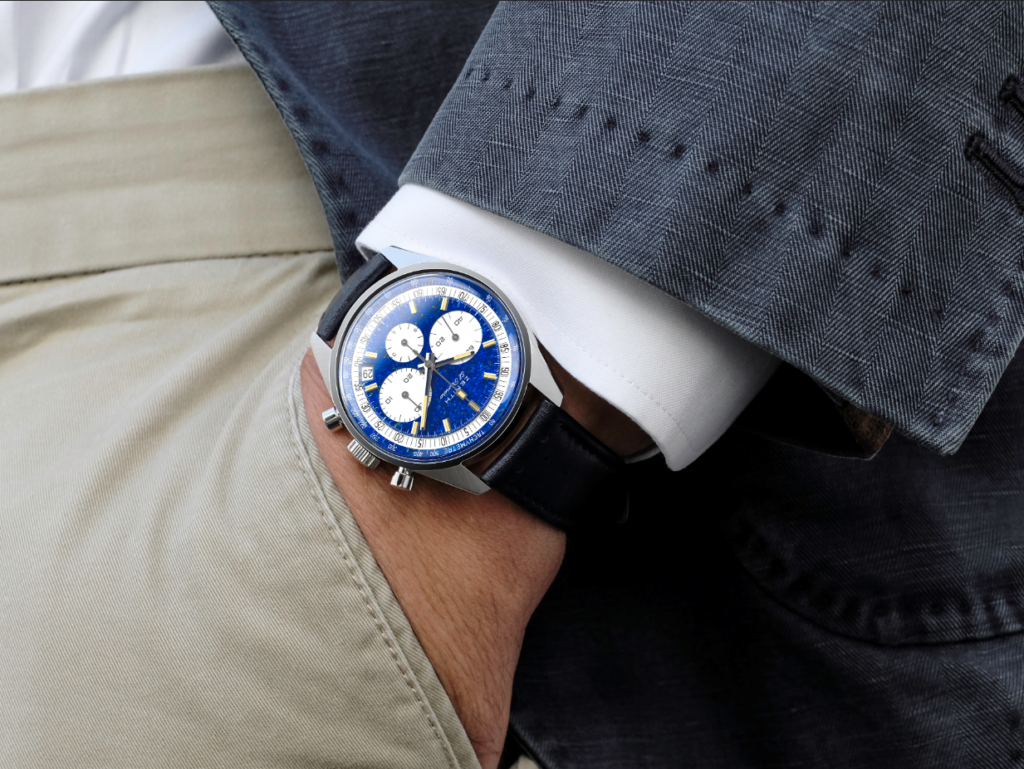 This moment served as the perfect point to lead into the unveiling of the 50th Anniversary El Primero in PT 950 Platinum. Besides the El Primero watch being made from Platinum, another first for Zenith was the vintage style dial being made from Lapis Lazuli. This vivid blue stone with flecks of gold is absolutely stunning and deserving of a one-off piece to represent the brands 50th Anniversary. As a statement of Zenith's craftsmanship with its time-tested robustness and reliability, the one-off El Primero comes with a staggering 50-year international warranty. It's safe to say that the person who got their hands on this piece is sure to be leaving with a smile on their face!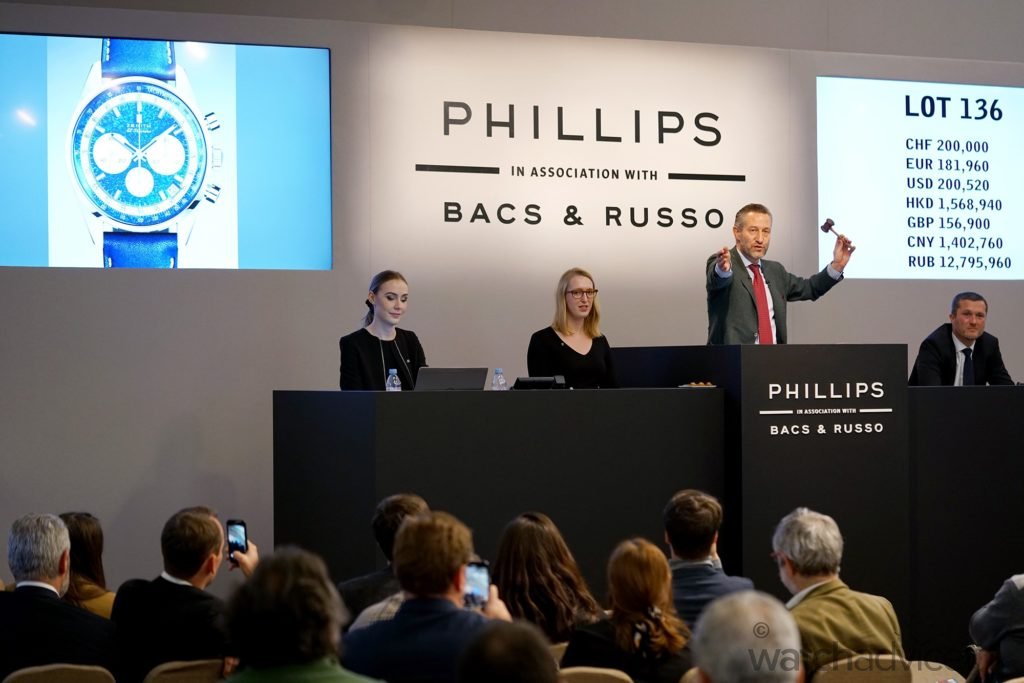 The auction was worked by a team of specialists at Phillips watches alongside Bacs and Russo. Phillips themselves act as a leading global platform for buying and selling 20th and 21st-century art and design. Phillips had achieved a sale total of US $108 million in 2018 which easily makes them a leader in watch auctions.
Two of the most memorable pieces auctioned off by Phillips include:
● Patek Phillipe (reference 1518) sold for (USD $11, 112, 020), making it the highest auction for a Patek Phillipe ever made
● Paul Newman's Rolex Daytona (reference 6239) sold for a remarkable (USD $17, 752, 500), making it the highest auction ever made for a wristwatch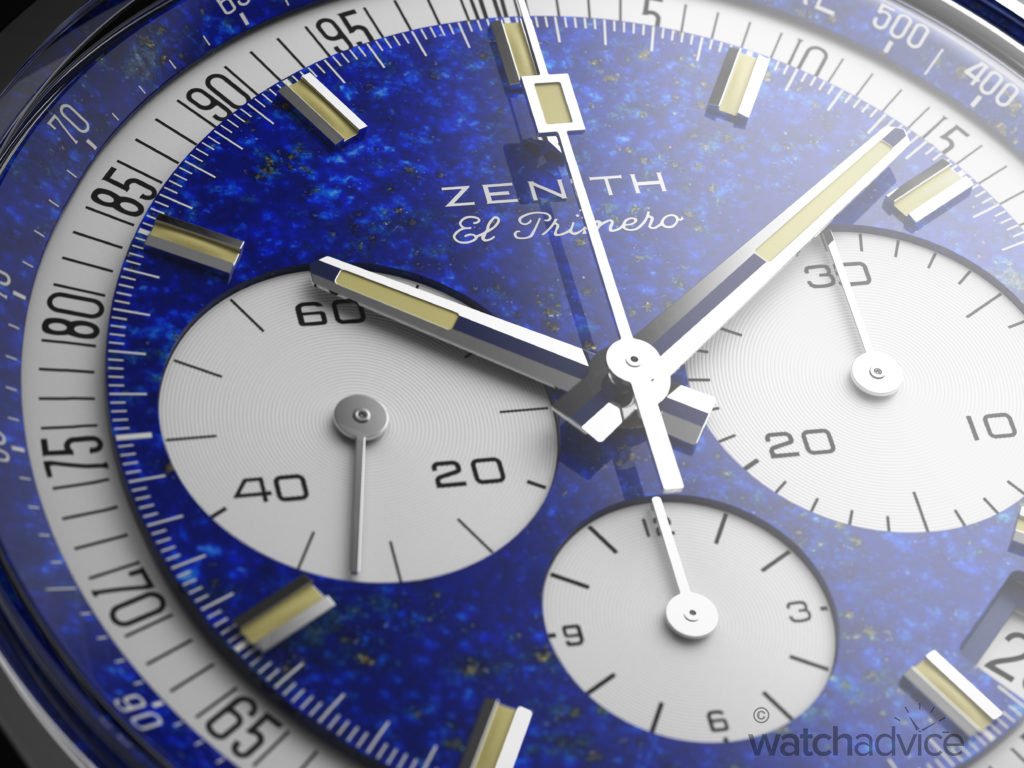 The one-off 50th Anniversary Zenith El Primero watch went for a stunning (USD $ 250, 650), which is a record for the brand. Another amazing achievement was that the proceeds went towards Zoe4life Foundation. This foundation is a registered non-profit organisation whose purpose is to support research, provide financial aid for families, support kids during their treatments and raise awareness about child cancer.
There could not have been a more perfect way, to sum up, the celebration of 50 years of the incredible El Primero chronograph.