I'm not too sure how well received this will be, since I rarely see Breitling's advertised. We live in a world densely populated by Rolex Batman's, Audemars Piguet Royal Oak's, and for the entry level Omega Speedmaster's.
However I knew once I purchase this beast, I had to write an ecstatic review on it. 
Recently I had been in the market for a new watch but was unable to truly decide upon what I wanted. I would navigate through chrono24, the watch forums on Facebook and catalogues searching for "The Watch" that would positively uplift my mood a little each time I looked down at my wrist.
Yes one could purchase a Rolex Datejust with a jubilee band, or a second hand Hublot Big bang, but then what colour do you chose? Do you prefer the blue or the black? Two-tone or not? Are the GMT's truly worth it? Do you purchase the watch as an Investment? Are they overpriced at the moment? Is it something I can truly wear everyday?
I found myself asking too many of the wrong questions every time I would shop for these watches and not asking myself the right ones.
And then one late night I stumbled upon a video.
Whilst surfing the web, Breitling's 2018 releases decided to pop up in a suggested link. And after quick scroll, there it was staring me in the face. The Breitling Premier B01 Chronograph 42 Bentley in British Racing Green.
It seems that since George Kern has taken over Breitling, he wanted to return some prestige back to the brand, and with the re-established Premier series, I believe he has done so.
The Bentley British Racing Green is the exact watch I was searching for. So subtle, yet somehow makes sure it stands out at the same time. The Premier line Breitling has come up with rather focus's on elegance, as opposed to the shiny toy that Breitling used to be.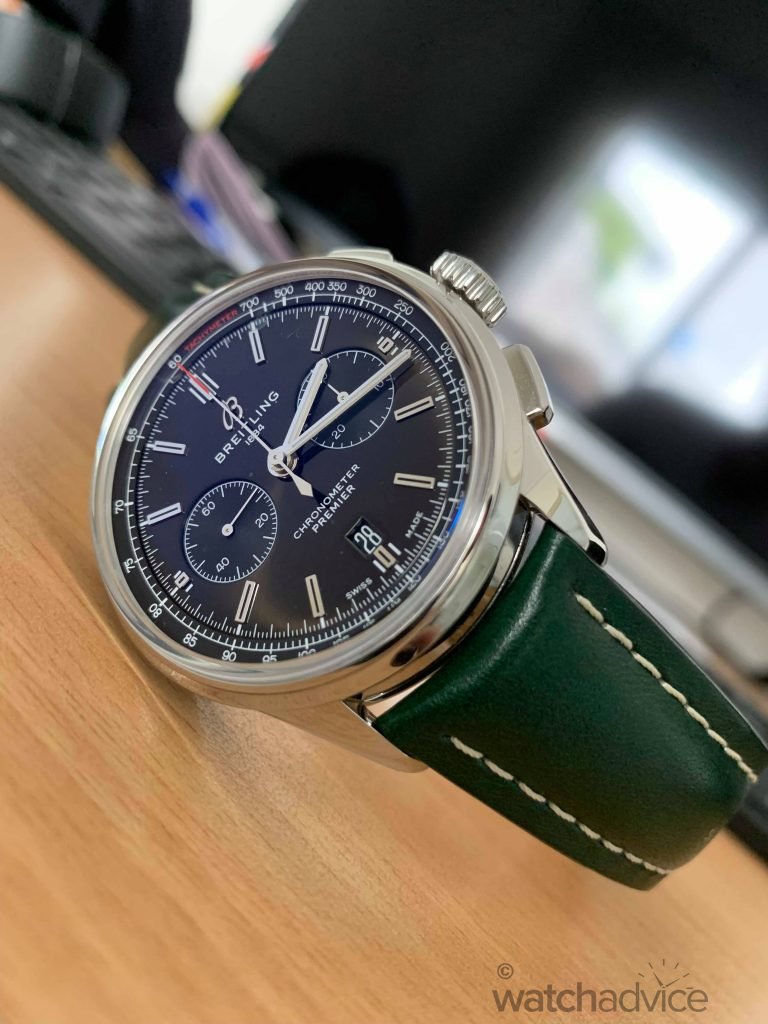 The Bentley(as I now refer it) did not scream 'look at me!' when I first saw laid my eyes upon it, but when I did I couldn't look away, the green is noticeable but not overbearing. It doesn't jump and dance like other models and fight for your attention, it sits in the corner knowing it's the most beautiful thing in its vicinity, and it will not lower itself for your pleasure.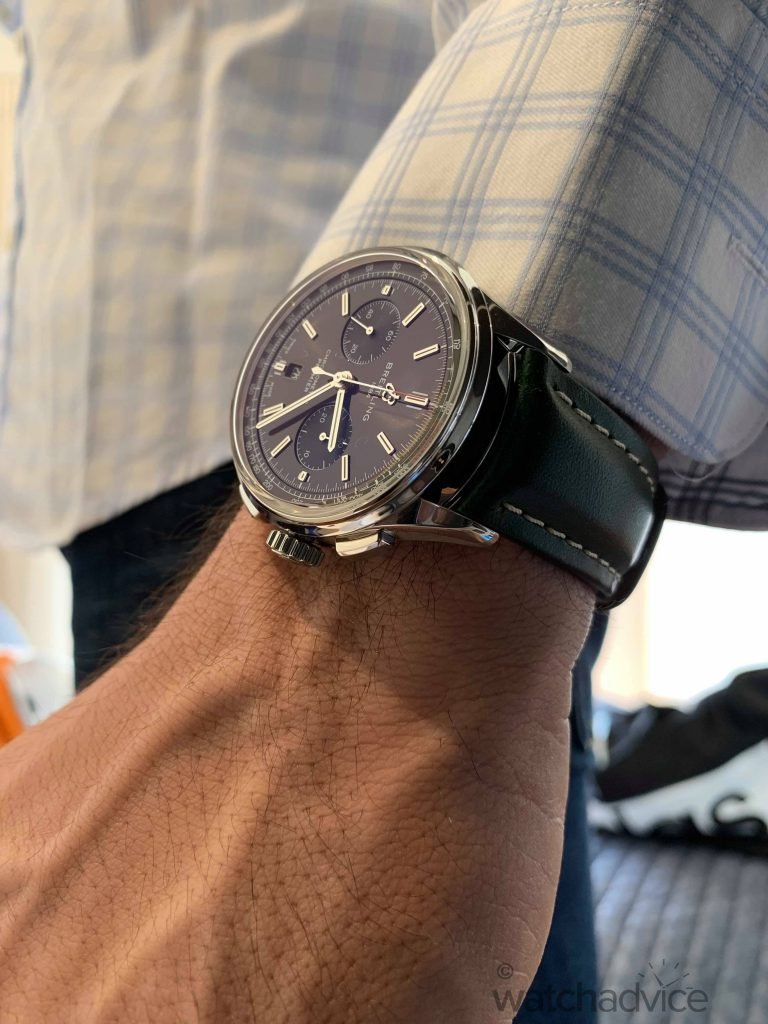 The dial is sun-splashed; in a dimly lit room, you would presume you would just be looking at a navy or black dial, but in the sunlight it all truly comes to life.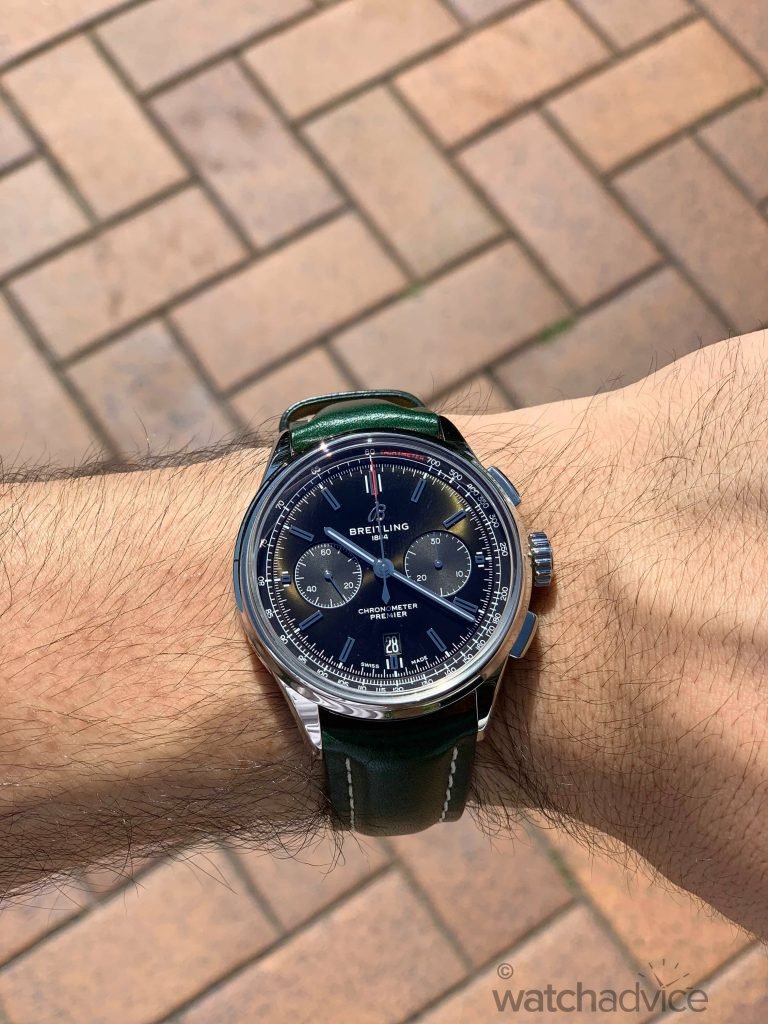 I feel like I got lucky purchasing this watch, like to true love, it's something that only you may appreciate.
So I ask myself some similar questions:
Should I have purchased Breitling? I don't know
Is the brand making a comeback? That's for the consumer to decide.
Is it an investment? Should a watch ever be?
Was it love at first sight? You better believe it.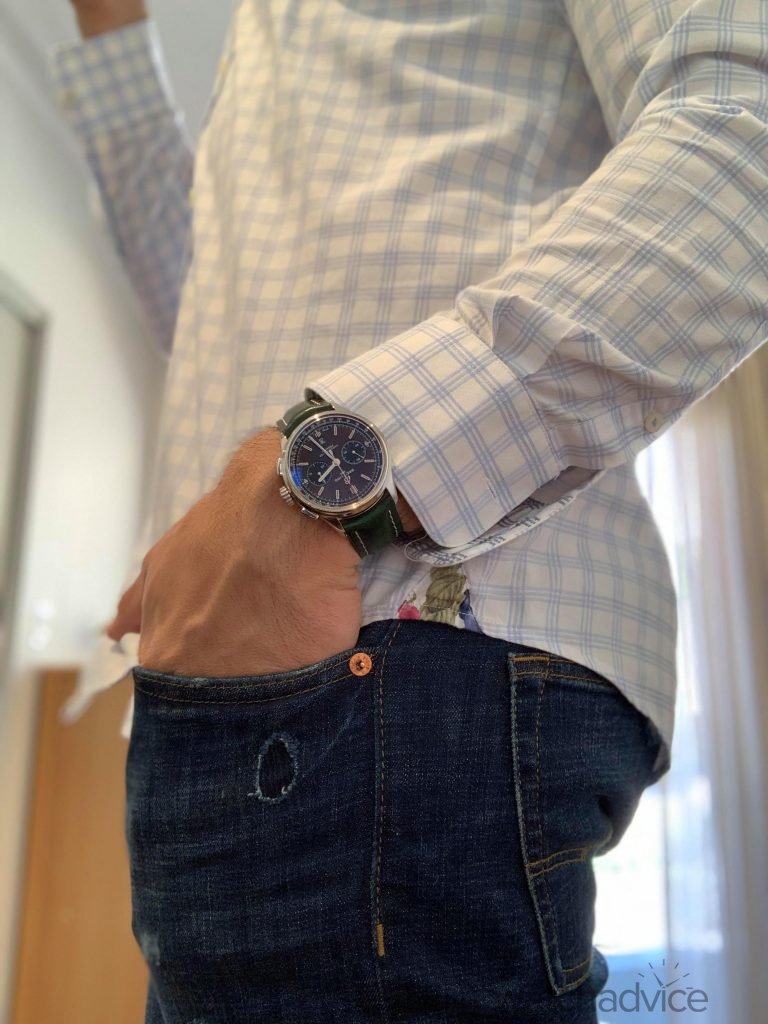 The finer details:
Diameter: 42mm
Case Material: Stainless steel
Dial Colour: Green
Lume: On markers and hands
Caliber: Manufacture Caliber B01
Functions: Hours, minutes, seconds, chronograph, date
Thickness: 13.65mm
Power Reserve: 70 hours
Australian Retail Pricing : $11,250.00 with Green leather strap
Local Authorised Dealers :
Brisbane – The Hour Glass and Hardy Brothers
Melbourne – Monards ( Collins Street and Crown Casino) ,Gregory Jewellers , The Hour Glass and Watches of Switzerland
Sydney – Breitling Boutique, Swiss Concept, The Hour Glass and Watches of Switzerland
Perth – Watches of Switzerland