Recently I was visiting Sydney for Watchadvice when I came across an AP Jules Audemars dress watch (ref15180OR). I really liked it at first glance as it's a style of watch that I don't have. Jules Audemars dress watch is a classic gold piece with a beautiful black leather strap. It is thin and elegant, perfect for those formal occasions. The best part was the price which was a third of the retail price. To top it off, it came with the full box and papers. What more could I want?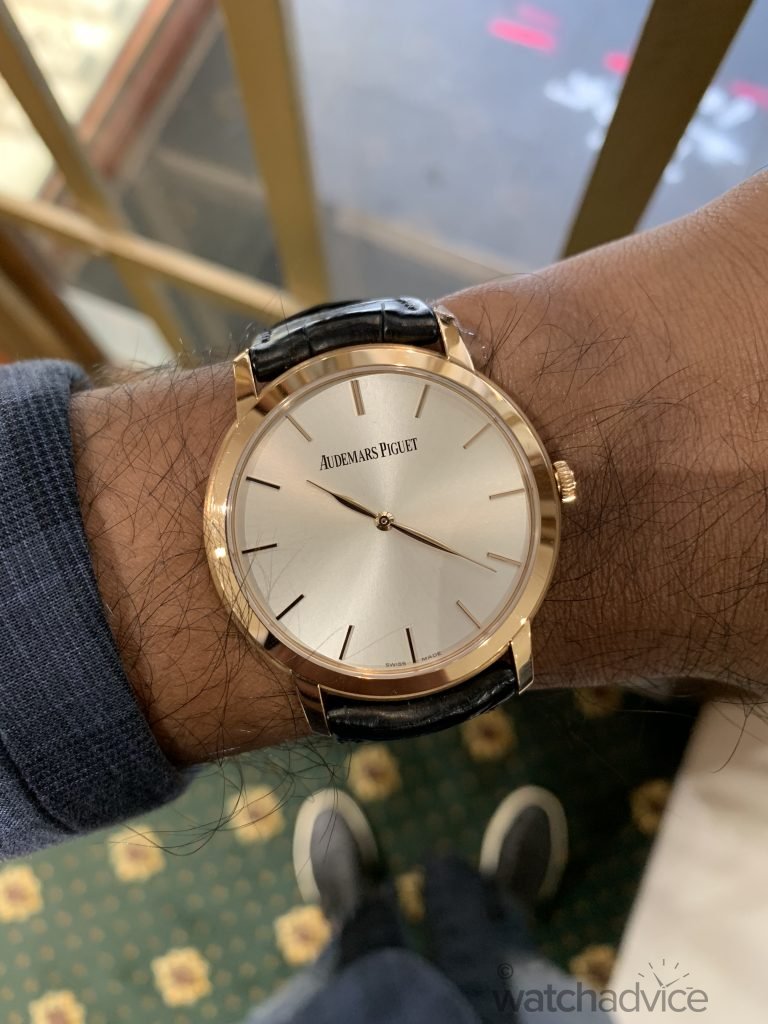 As I wasn't in the market for a dress watch, it would have have been an impulse buy. So as any watch nerd would, I took some pictures and videos. I shared these with my wife and some friends to get their thoughts. They all liked the watch but didn't think it's my style. I was secretly hoping that they would like it so I was obviously disappointed.
Later that day, I received a message from Kevin (The Hour Glass manager in Brisbane) asking that I visit the store to see the new Zenith watches they had received.
Before flying back to Brisbane, I went to see the AP watch again. I kept thinking this would be a great timepiece to own but I wasn't 100% convinced. For the rest of the trip, I continued wondering if I did the right thing walking away from it.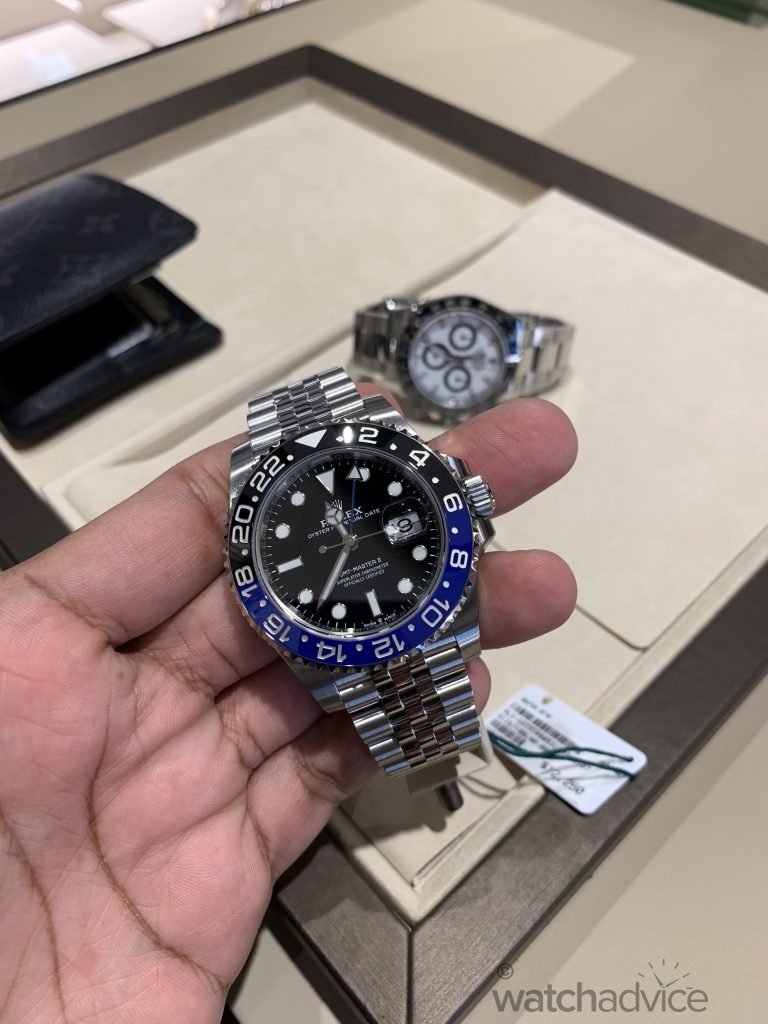 So Friday morning came and I got a message from Kevin asking what time I will be popping in as they were awaiting me. I didn't think much of this and went to the store. In the display at The Hourglass was the new 126710BLNR but as it was a display piece, I didn't get too excited and walked into the store.
Kevin pulled out the new Zenith timepieces to show me. Soon after, he asked if I had seen the new Rolex display piece to which I responded "yes of course but it's a display piece and not for sale right?" To my surprise, Kevin told me that its an allocated piece for a buyer. First thought that crossed my mind was "lucky guy". Kevin then told me that the buyer was in the store and that he was looking at him.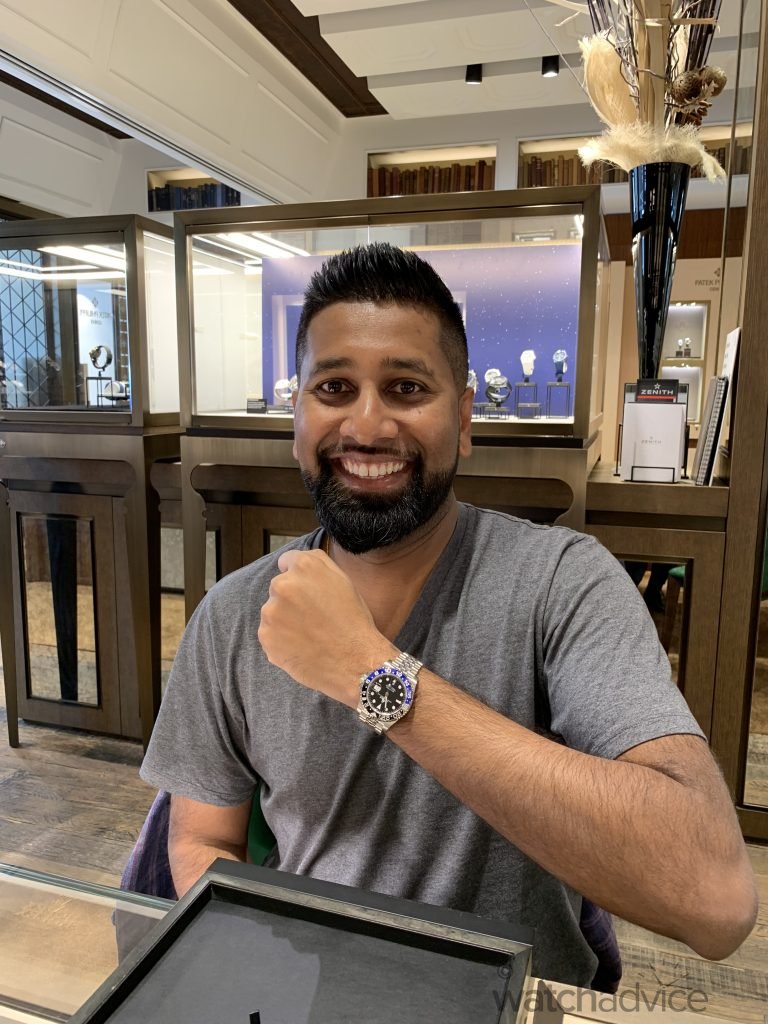 I was so shocked and asked if he was referring to me. Kevin laughed and said "yes it is, this is your piece and we wanted to surprise you". This completely took me by surprise. I added my name to the wait list as soon as it got released in Baselworld and trust me I wasn't expecting to get it this soon. I'm so glad I didn't end up buying the AP 15180OR because then I would've missed out on the watch I really wanted. Everything happens for a reason!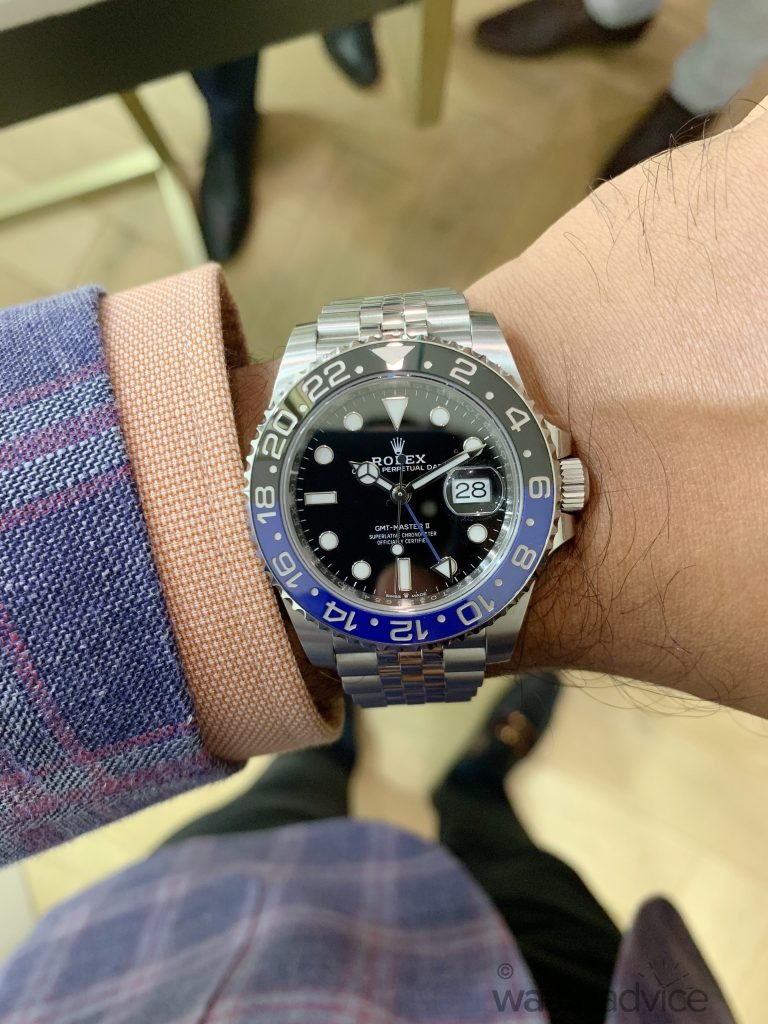 My love for this watch began when I saw the initial photos online in March. After trying this watch at the Rolex event held by The Hour Glass, I couldn't wait till I got my own. This is my first Rolex in the jubilee bracelet. I love the way it sits on my wrist. It's so smooth and comfortable. I've been wearing since I got it.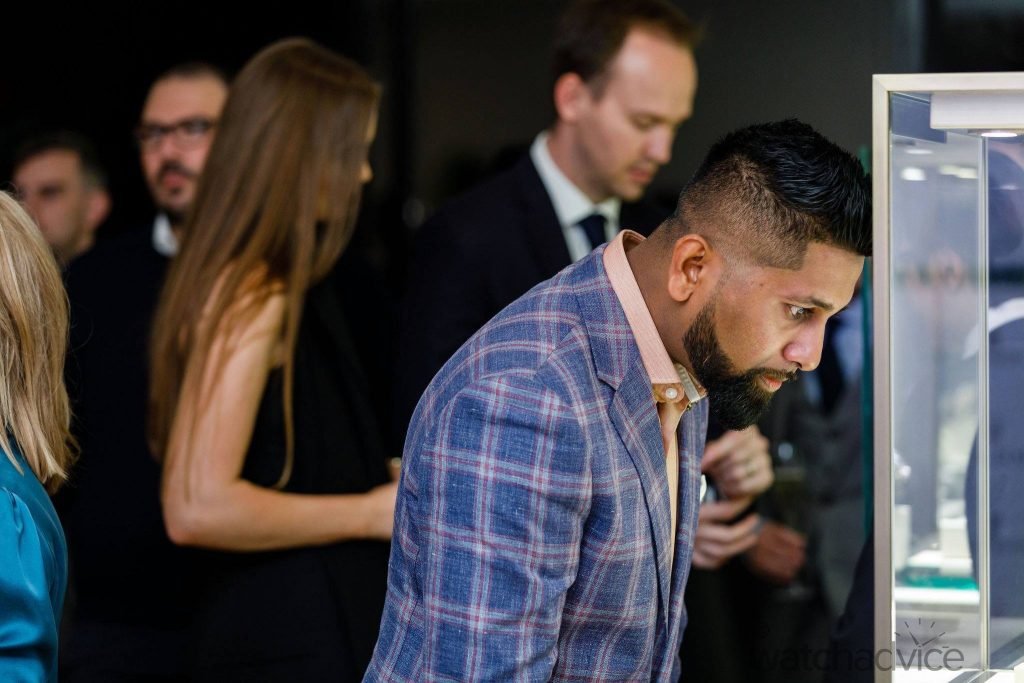 The Hour Glass service was exceptional as always! The team at The Hour Glass Brisbane always go above and beyond.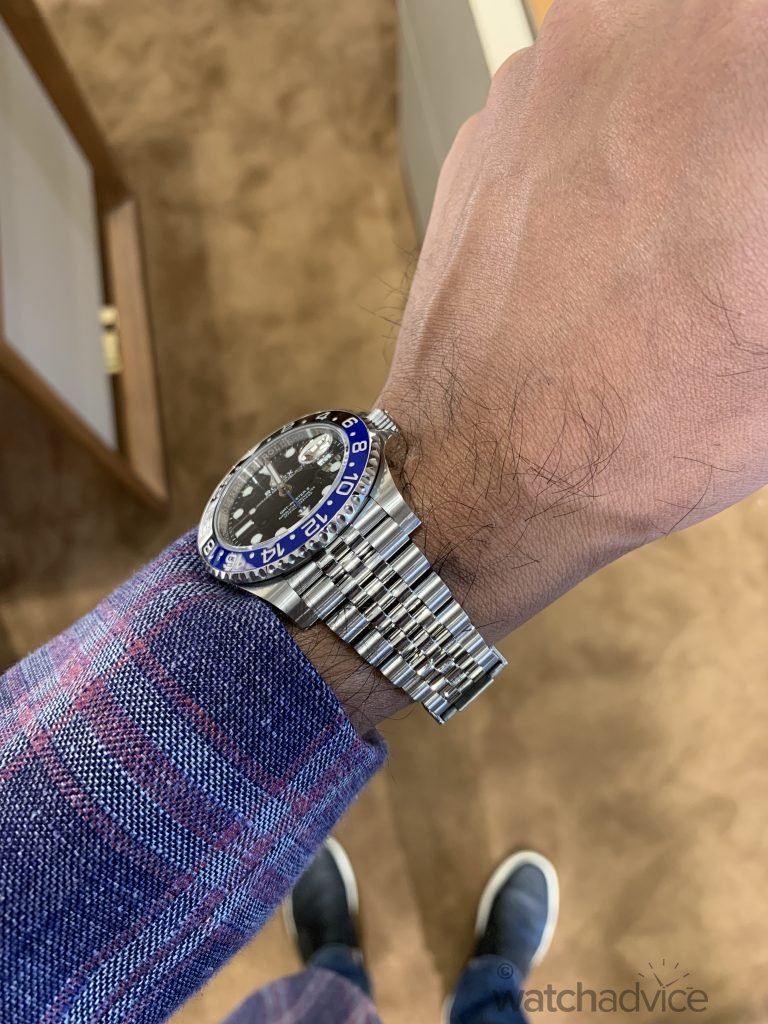 If you want to know more about the Rolex 126710BLNR, read the Andy Green's in-depth review and thoughts here.