The GADA Watch – Go Anywhere, Do Anything Watch is a term that's been popping up a little bit lately in both the press and across multiple forums. So it got us thinking, do people know what it is, do they have one themselves, and what are some great options if you're looking for a watch that is truly Go Anywhere, Do Anything?
The Go Anywhere, Do Anything watch. Sounds like a myth, or maybe just a new term for the "One Watch Collection" which is more probable. But essentially, it's what the name says – a watch that you can go anywhere with (and I mean anywhere) and do anything with it on your wrist.
With a GADA watch, it does need to be versatile and appropriate for many situations or occasions. For this reason, we've created a bit of a checklist in terms of what boxes a great GADA watch has to check off:
It has to be robust – At least 100m water resistance for any water related adventures, solid case construction and ideally on steel or rubber (leather isn't great for lots of outdoor activities or climates).
It has to look good – This is a Go Anywhere, Do Anything watch don't forget. So it needs to be at home on the wrist when wearing a suit for those more formal occasions, but equally (see point 1) be worn in casual settings and not look weird in hiking gear or a pair of board shorts.
It has to be highly legible – Again, see point 1, but a good GADA watch needs a dial that's easy to read in the day, and at night. Be it at the beach, hiking in the mountains, out to dinner with friends or camping at 2am when you wonder "what that noise was outside my tent"!
It has be the right size – Now this should go without saying, but it's probably no good having a behemoth on your wrist if you're going from beach to the boardroom. So for the sake of this exercise, and keeping with the trends today, anything larger than 44mm is a no go, and event then, some 44mm are still too big for many people.
It has to be timeless – This is probably a slightly controversial last point, but if you're going to have a GADA watch for a long while, then it probably needs to stand the test of time. After all, if it doesn't and trends change in the watch world, which they frequently do, you'll need to be buying a new GADA watch more frequently than you'd like!
So now that we've covered what a great GADA watch should be, let's explore some options at different price points for a GADA watch should you be in the market for a watch that's versatile and gets you out of trouble in any situation.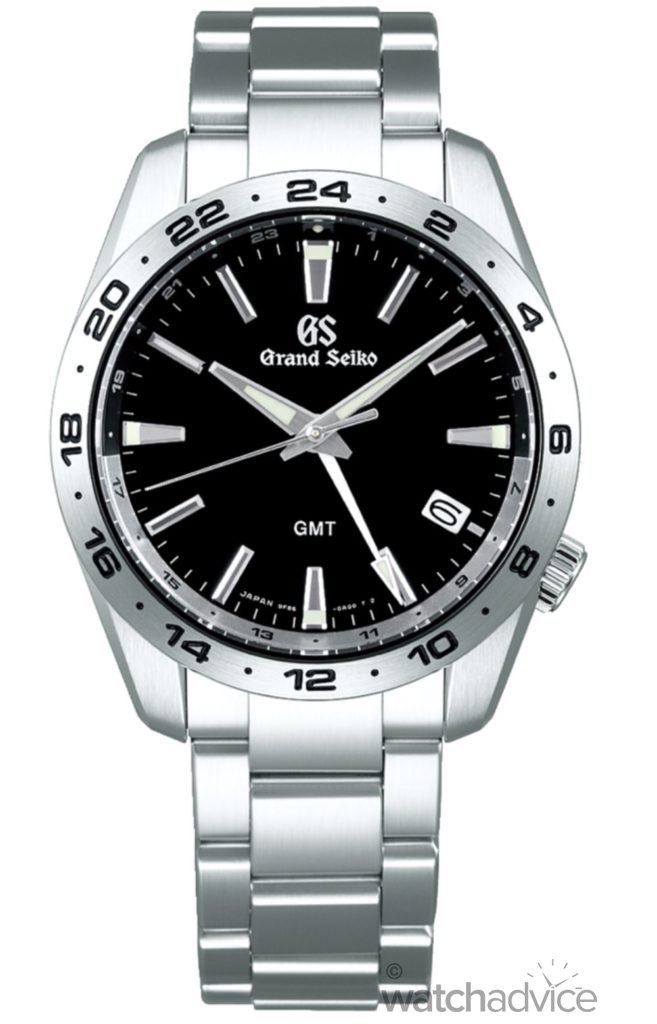 Kicking off, the Grand Seiko SBGN027 GMT Quartz is a great value choice for a GADA watch. It's got classic looks, reminiscent of a Rolex Explorer II, the GMT function and date for those that travel a lot, and a ridiculously accurate movement, the Calibre 9F86 which is accurate to +/- 10 seconds a year!
The 39mm case is only 12mm think, and has 200m WR with a screw down crown, so it's robust and easy wearing, plus the black dial and lumed indices make it highly legible anywhere and anytime. Being a smaller sized sports watch, you could dress it up and hide under the cuff if needed.
Australian Recommended RRP: $4,900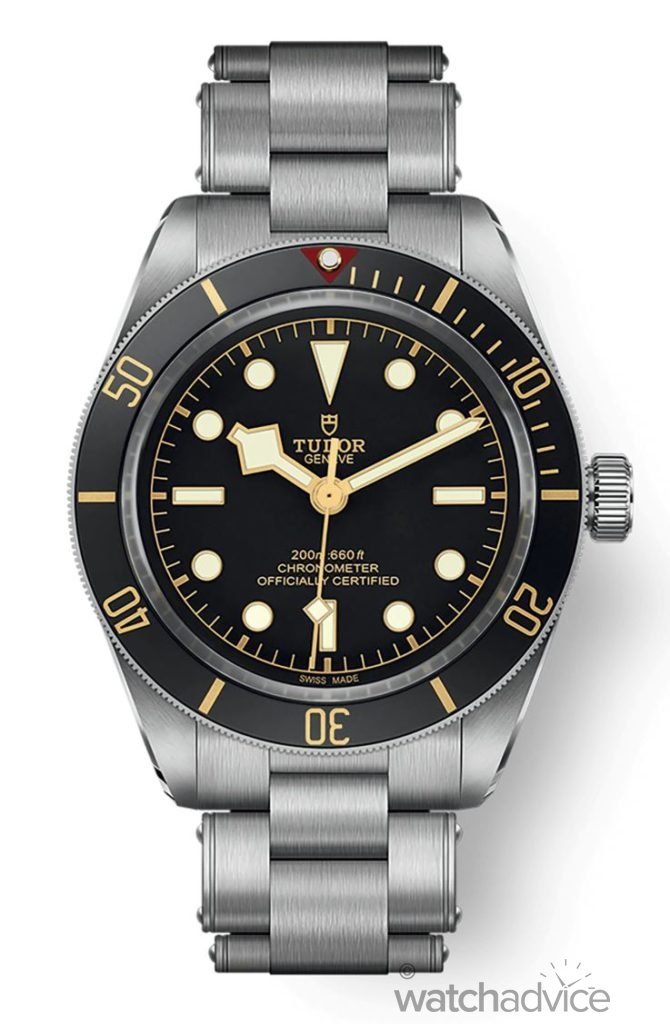 Whilst there are a lot of BB58's now in the range, we've chosen the classic BB58 OG with steel bracelet and black dial with the gilt markers.
This ticks all the boxes and for under $6k too. A 200m WR dive watch, looks great on the wrist from suits to the sand, it's very legible given it's a dive watch and at 39mm, it wears well on almost anyone and for any occasion. As the BB58 was designed based on the Tudor and Rolex Subs of old, it's timeless and a modern classic. What more could you want?!
Australian Recommended RRP: $5,590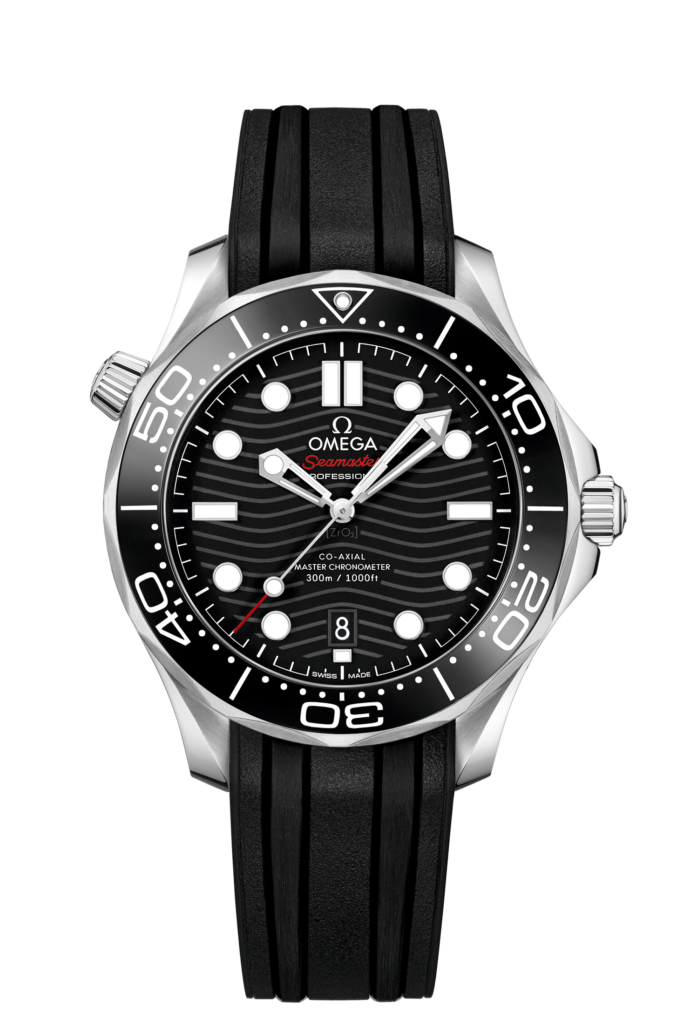 If the Omega Seamaster is good enough for James Bond to wear 24/7, then it stands to reason it should be the perfect GADA watch!
Again another diver (there's a reason they are so popular in demand), we've chose the black dial variant with the black rubber strap as you can dress this up or down, and wear anywhere for anything. It's as at home in the ocean as it is on the wrist playing Black Jack at the Casino, and with METAS certification, incredibly accurate and highly robust. It checks all the boxes.
Australian Recommended RRP: $8,350 (on rubber strap)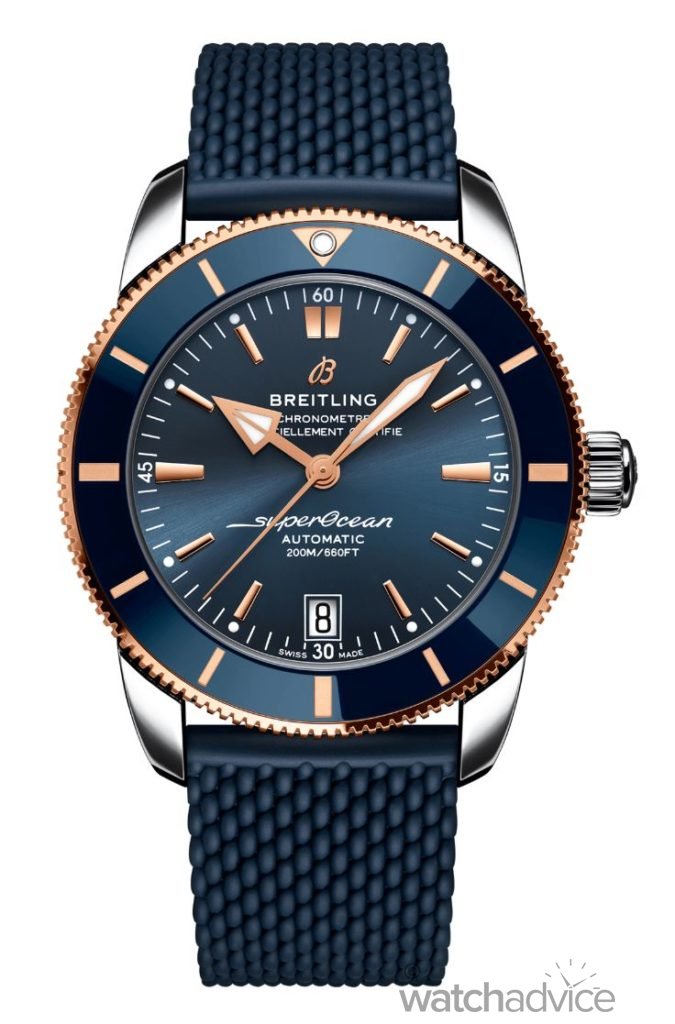 The Breitling SuperOcean Heritage in 2-tone Rose Gold is a slightly different look. Not quite a diver, not quite a dress watch, it's a nice happy medium that's designed to take whatever you throw at it.
It's a good looking watch, and the touch of the Rose Gold makes it perfect for more formal occasions. However on the rubber strap with a push button folding clasp and sliding micro adjust and with 200m WR and screw down crown it's anything but a formal watch! It wears well at 42mm and on most wrists under the cuff if it isn't too tight.
Australian Recommended RRP: $9,090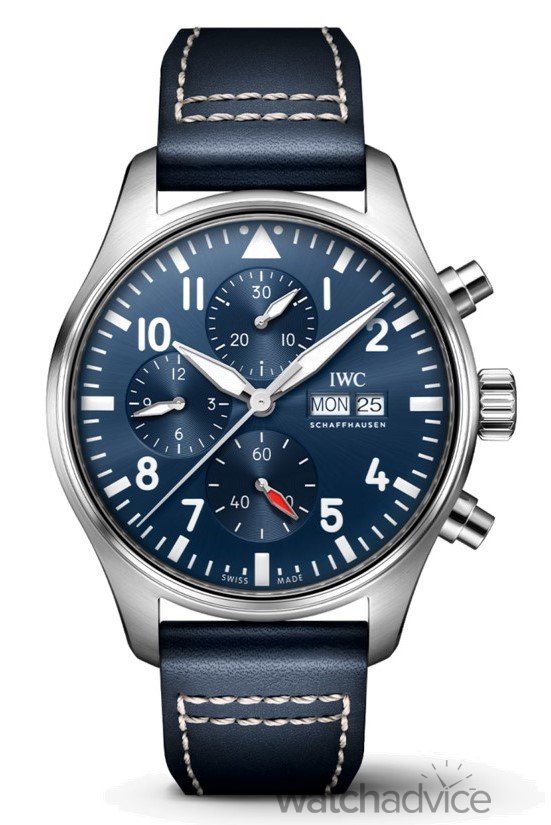 For something a little different, the IWC Pilot's Chrono 41 is a good option, due to it's robustness being a pilot watch and the new 100m WR. Combine this with the added day, date and timing functions, the IWC Pilot Chronograph is highly versatile and at 41mm, wears very well.
This particular version is on leather, but with the IWC EasX-CHANGE system, swap this to the blue rubber and you've got a great GADA watch option
Australian Recommended RRP: $11,400
You may have noticed we've stayed away from Rolex. Most people gravitate towards the Submariner or Explorer for a GADA watch (with good reason) and we felt they were too obvious to include in this article, and lets face it, there's a wide world of watches out there and whilst we've picked 5 GADA watches we think are great options, there's plenty more we just can't cover in one article.
Do you agree with these choices? Do you have a great GADA watch? Let us know in the comments section below!