Besides the standard black and silver/white dials, we would have to argue that blue dials are the next preferred choice on a timepiece. Sometimes blue dials can be more popular than their counterparts when featured in the same collection. Blue dial timepieces offer a lot of versatility. This dial colour compliments a lot of different shades and case material colours. Depending on how deep the blue is, it can go really well with rose-gold or gold cases and blue always goes well with platinum and stainless steel.
But is the blue dial overplayed? Is it over-used by watch brands? Blue dial timepieces have been around for decades. One of the first blue dials to appear in production was from IWC in 1967. In its early days, blue dials were reserved for limited edition timepieces for a lot of brands, signifying its specialty. This still is the case with a few brands today (think IWC, TAG Heuer, etc) even though blue dials are very popular in the modern age.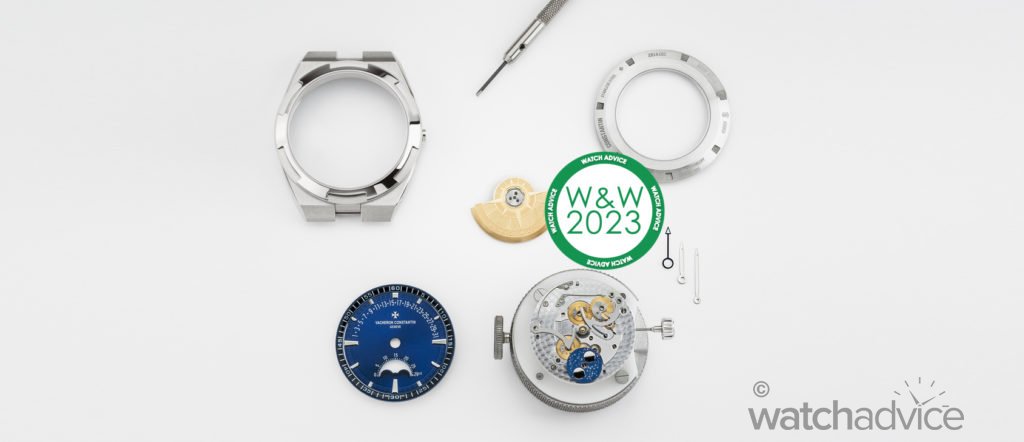 Even with its popularity, we feel that blue dials are essentially a timeless design. No matter how many blue-dial watches you see, every brand has its own take on it, making each watch stand out in its own way. There are also quite a few different shades of blue. From H.Moser & Cie's incredible Endeavour Perpetual Calendar Tantalum Blue Enamel (which you can read about here) to TAG Heuer's TAG Heuer Monaco Gulf Special Edition (read here), there is a variety when it comes to blue dials to suit all kinds of personalities and tastes.
With this in mind, we want to showcase some of the best blue dials to come out of Watches and Wonders 2023. Not just any shade of blue dial however as there would be far too many options. In particular, we want to showcase the navy blue dials.







With this display of different blue dials, the question of are blue dialed timepieces overused can be answered and safely put to rest. We think that while yes, blue dials are common, it is certainly not something that should be taken for granted. From even just the above chosen timepieces, it's evident that no two brands showcase the same dial features. As we mentioned earlier, each brand has their own taken on the colour and finish of blue on the dial. And even if two brand's shared this same dial colour and finish, what set's them apart is the functions, design of hour indices and hands and also the material's chosen for these features on the dial, which ultimately give the final touch to the blue dial.