We all have that one watch in mind that we dream of owning. It may change from time to time, or as we continue our collecting journey it may evolve with our tastes and current attainment level. But nonetheless, there is always that Grail Watch that we think, "I'll own it one day!"
Watches are one of those things that can be just a nice accessory that tells the time, or can be an all consuming passion for life (Have a guess which end of the spectrum I'm on…) If you fall somewhere near the latter, or lets face it, if it's more than just a passing hobby, then I would say, most people will have a grail watch, the one that they are lusting after. And for whatever reason you're not able to get it – be it way out of our price range, or a rare or hard to get watch, or simply, you just can't justify spending the time or money, it sits there in the back of your mind calling your name.
Being an active member of many watch forums here in Australia and overseas, it is interesting what people classify as a grail, which speaks to the range of collectors out there in this horological hobby. For some, it's the OMEGA Seamaster Professional Diver, for others, maybe a Zenith of sorts (I've had a few people comment on my Defy Skyline as their grail) and for others, the unobtanium models at retail, like the Rolex Pepsi Meteorite Dial (one of my close watch aficionado friends' grail piece), or an Audemars Piguet Royal Oak, which lets face it, unless you've got money to burn on the secondary market, or know someone with an 'in' at AP, then you'll be waiting a while!
Some grails that have been floated around some of the online forums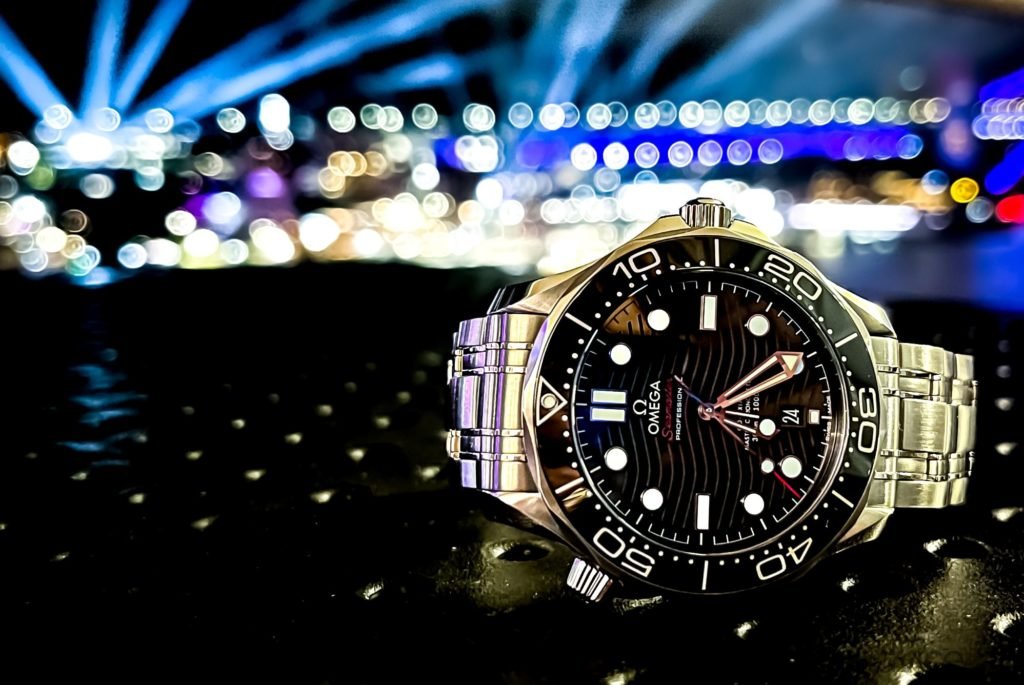 But what makes a "grail' watch? The answer to this is like asking, "how long is a piece of string?", but lets have a go anyway. From my perspective, it's all about where you are in your collecting journey, what exposure to certain brands you have, education about watches and thrown into the mix, most probably your means to afford different watches at different price points. When I think back over the years, I've had many Grail Watches I've wanted, and being into watches since I was young, those pieces have differed quite a lot.
When I was 15, the watch I loved most was the OMEGA Seamaster that Pierce Brosnan wore in GoldenEye, and for those that are interested in my previous article to find out more about OMEGA's association with Bond, you can read all about it here. This stayed my grail watch until I actually was able to buy it, or the more modern version of it in about 2007 – only a mere 12 years later and it was the coolest, and most expensive watch I had owned to that point.
Moving through the years after that purchase, my collecting journey, like many others, has evolved as my income has risen slowly over the years, so the price points that we now talk about are much more. I'm also more educated in watches, so my appreciation for certain brands, movements, manufacturing quality and finishing is also a lot higher than what it was 20 years ago. I've moved through my journey, like many friends in this game have, and been exposed to a lot of great watches and brands, and also doing this job, many more for trial periods to test and photograph. During this time, post the OMEGA, I've had several grails, that I've been lucky enough to obtain.
In 2012, it was my Breitling Super Avenger Chronograph (a giant 48mm beast that never failed me in 8 years!) but eventually was way to big for my tastes so was moved on. In 2014 I was fortunate enough to obtain what I considered my ultimate Grail for many years, the Panerai Luminor PAM312 (older sibling of the current PAM1312) which, if you're interested in how this came about, check it out here. I still have the Panerai today, almost 10 years later, and will always stay in the collection. I had lusted after a Rolex for any years, like many others have, and the Sea-Dweller became my next Grail watch, which I finally secured last year after a 3 year wait on the expression of interest list. If you missed my "Owners Perspective" on this, then I'd encourage you to have a read if you're thinking about getting one.
Below, the grail journey up to now…
This brings us to today, and what's my next grail piece? This is a tough question, as there are so many great pieces out there just waiting to be tried and worn. Do I yearn for a Rolex Daytona? Or, could I possibly get my hands on that AP Royal Oak Chronograph with blue Grande Tapisserie dial? This actually is my next Grail, however it's slightly out of reach currently, so will most probably stay in dreamland for a while.
And this is a dilemma that faces many collectors out there. Once you've obtained your "Grail Watch" or maybe like in my case, a few, what do you do next? You hear watch collectors using the term "Exit Piece", the one watch that will complete their collection, and thus their collecting journey for good. This is a great romantic notion, but I'm yet to meet a collector that has said this, and actually meant it, or done it. I'm sure there are a few out there, so please let me know if you're one that's successfully exited the hobby, going out on high with your Holy Grail!
This however, is all part of the fun of collecting watches, or anything for that matter. There will always be that one piece, that one item that is coveted by collectors that is just out of reach, and a goal to work towards. And once obtained, most likely another goal just around the corner to strive for. For those precious few out there that have managed to achieve their Grail Watch and exit, then I take my hat off to you, as you are quite likely much more enlightened than I am, and have found peace within.
Stay tuned as over the next couple of weeks, I'll cover off some not so obvious grail watches that you should definitely consider, and give you pause for thought in the Search Of The Holy (Watch) Grail Part 2.